Boston Ballet Kicks Off 5-Year Forsythe Partnership With 'Artifact'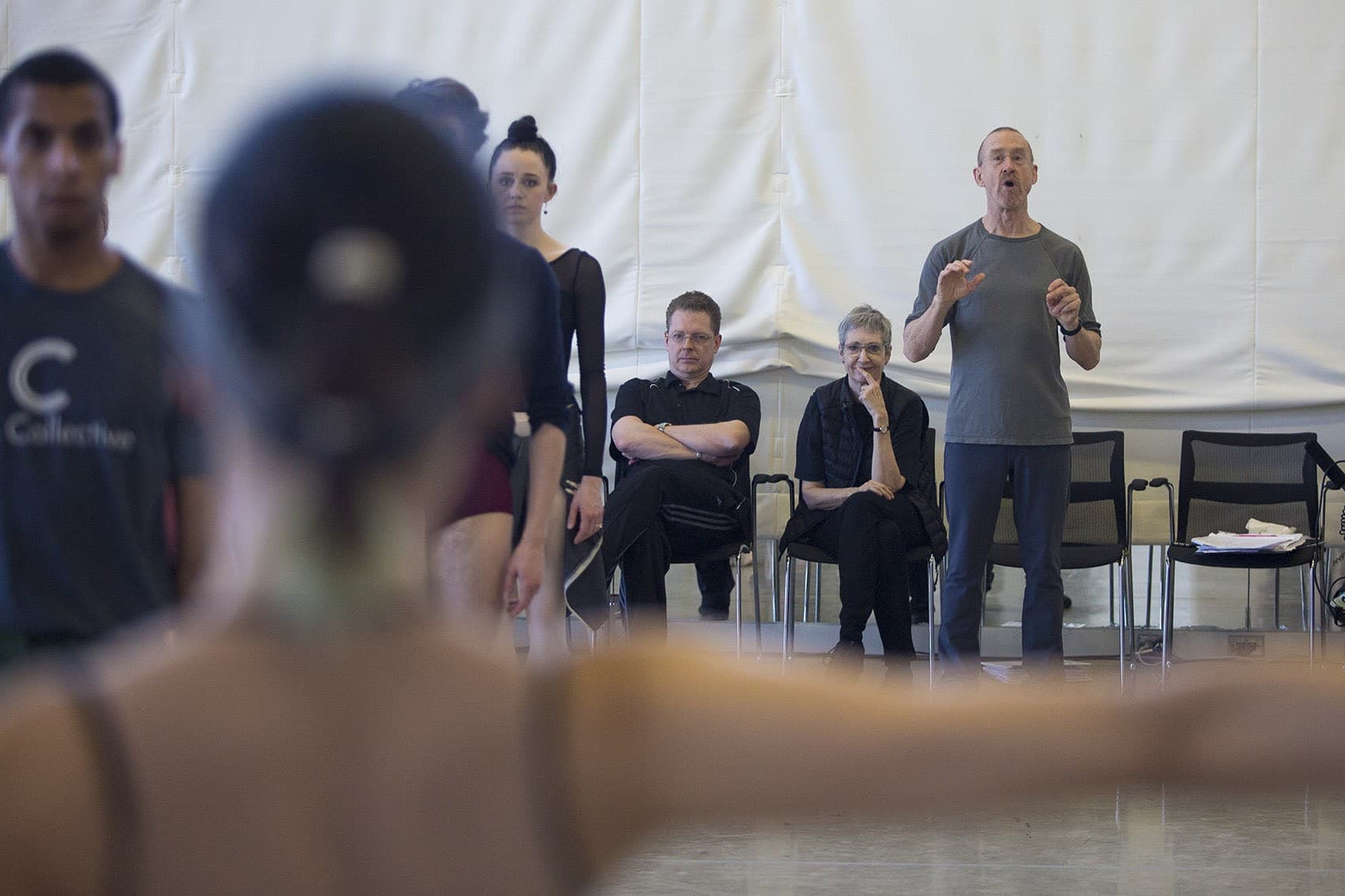 This article is more than 5 years old.
"Opening night is just the beginning," principal dancer Kathleen Breen Combes says, recalling the words of legendary choreographer William Forsythe. "'We are going to work. We are going to change things,' he said to me. 'I'm alive so take advantage of it.' "
Alive he is, and Boston audiences will get to experience his revolutionary work firsthand for the next five years, thanks to a partnership between the renowned choreographer and Boston Ballet.
This premiere, from Thursday, Feb. 23 through March 5, is one for the history books. It's the inaugural year of the partnership and Boston Ballet will become the first North American company to perform Forsythe's full-length "Artifact."
The ballet — not to be confused by the shorter, more frequently performed "Artifact Suite" — was originally choreographed for Ballet Frankfurt in 1984, the same year Forsythe became director of the German troupe.
"This is a massive piece of dance, ballet taken to the next level," says Boston Ballet artistic director Mikko Nissinen. "It's a piece of modern art as itself, very avant-garde." The theatrical production includes nearly the entire company, Nissinen explains, including three guest artists from Europe and even some of Boston Ballet II dancers.
Forsythe's choreography, a language in itself, is known for its off-balance extensions and distorted, powerful movements. However, when stripped back, there is a foundation of pure classical technique, explains Breen Combes, who will perform a pas de deux in the second movement of the piece.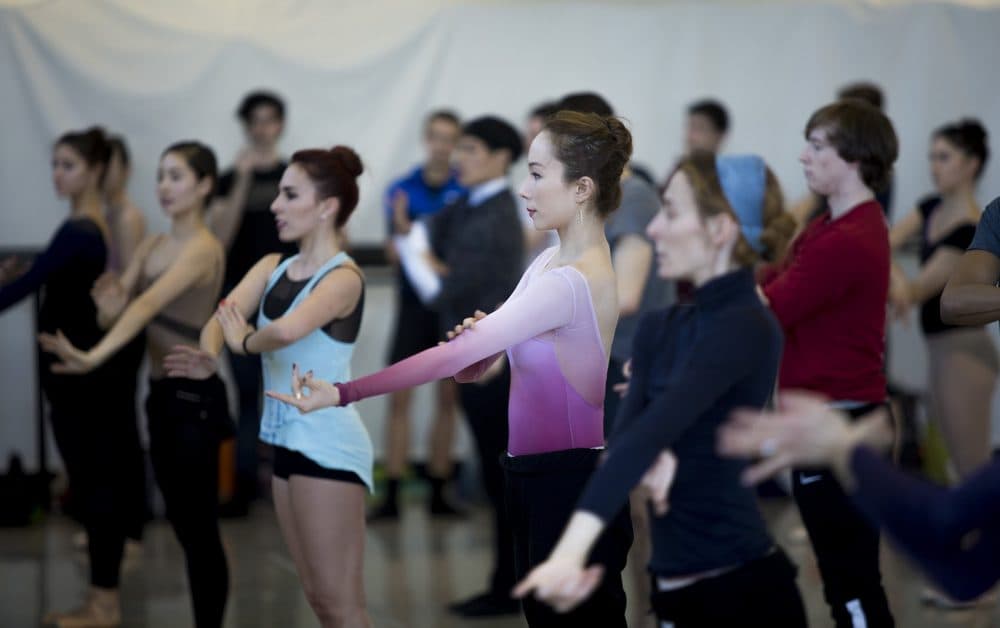 "[Forsythe] says that this ballet is kind of an homage to classical ballet," Breen Combes says. Even still, the dancers are challenged to maintain a balance between formal and experimental movement, she explains. Nowadays, dancers are expected to push their bodies to the extremes — turning faster, leaning further and lifting legs higher than ever before — and this boundlessness is characteristic of Forsythe's work.
Despite the complexity of the piece, Breen Combes' voice was filled with nothing but elation as she discusses a full day of rehearsals. "[Forsythe's] probably one of the most down-to-earth, collaborative people," she says. "Just being in the studio with him for 10 minutes is enlightening. You really are in the presence of greatness."
Early in his career, Forsythe danced with the Joffrey Ballet and Stuttgart Ballet. After serving as resident choreographer for the latter, he led Ballet Frankfurt until its controversial closure in 2004. Forsythe then established and directed his own namesake ensemble for 10 years, when in 2015, he was appointed associate choreographer of the Paris Opera Ballet, a post he left last summer.
Forsythe has now moved into his Vermont home and is serving as artistic adviser for the Choreographic Institute at the University of Southern California's Glorya Kaufman School of Dance.
"In a way, an American choreographer is coming back home," Nissinen says, "and I'm very happy about that. We are not talking just about some choreographer. We are talking about the most desirable choreographer in the world, so we are [on] cloud number nine."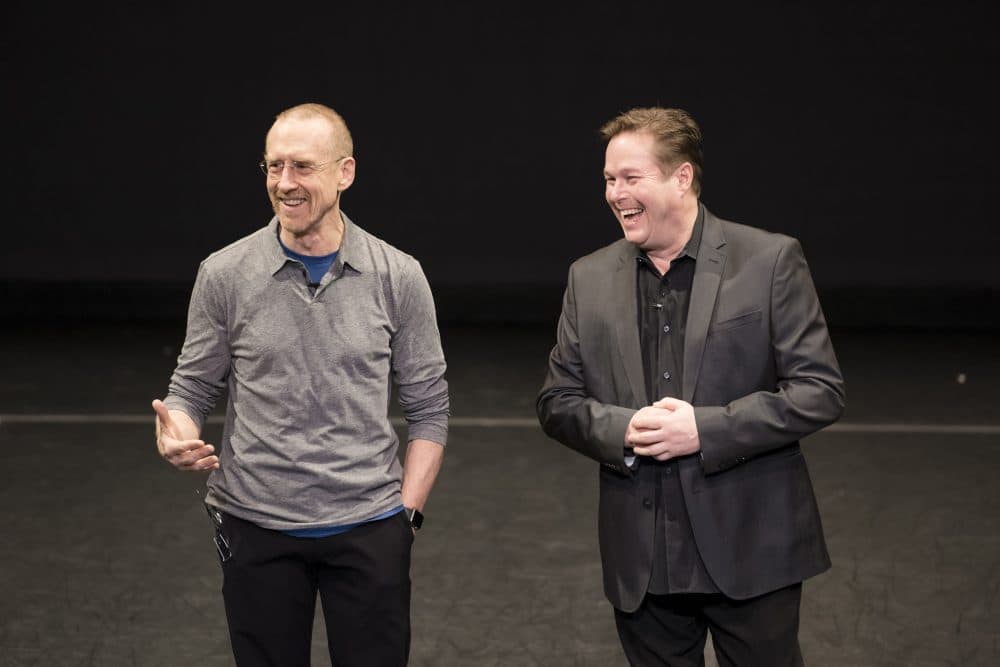 Nissinen described Forsythe's long-term partnership with the company as an "absolute luxury." Not only will the dancers be able to learn from the master himself, they will have the opportunity to develop and refine Forsythe's particular choreographic style over time.
Each season, Boston Ballet will add at least one Forsythe work to its repertoire, but further specifics have yet to be set in stone. "It's sort of an open book. I don't think creations are out of the question," Nissinen says.
One thing is for sure. The company's 2017-'18 season will feature Forsythe's "Pas/Parts 2016," which was originally created for the Paris Opera Ballet. The work will join the five audience favorites already in the company's repertoire — "Love Songs," "In the Middle, Somewhat Elevated," "The Vile Parody of Address," "The Second Detail" and "The Vertiginous Thrill of Exactitude" — along with this season's "Artifact," of course.
On Boston Ballet's website, Forsythe describes "Artifact" as an unfinished piece. The ballet, which encourages viewers to forget their preconceived notions to experience the present, has been revised multiple times over the last 30 plus years. The choreographer even added a new section and reworked sequences for the Boston premiere.
The partnership was also a work in progress. Talk of the collaboration began three years ago when the company performed Forsythe's "The Second Detail" at New York's Lincoln Center during its 50th anniversary season.
But there is even greater history that led to this joint undertaking. While a principal dancer at San Francisco Ballet, Nissinen had the opportunity to perform Forsythe's intricate choreography.
"After working with [Forsythe] just a little bit, I became a better dancer in everything," he says. "In a way, I want to share the same experience with my dancers."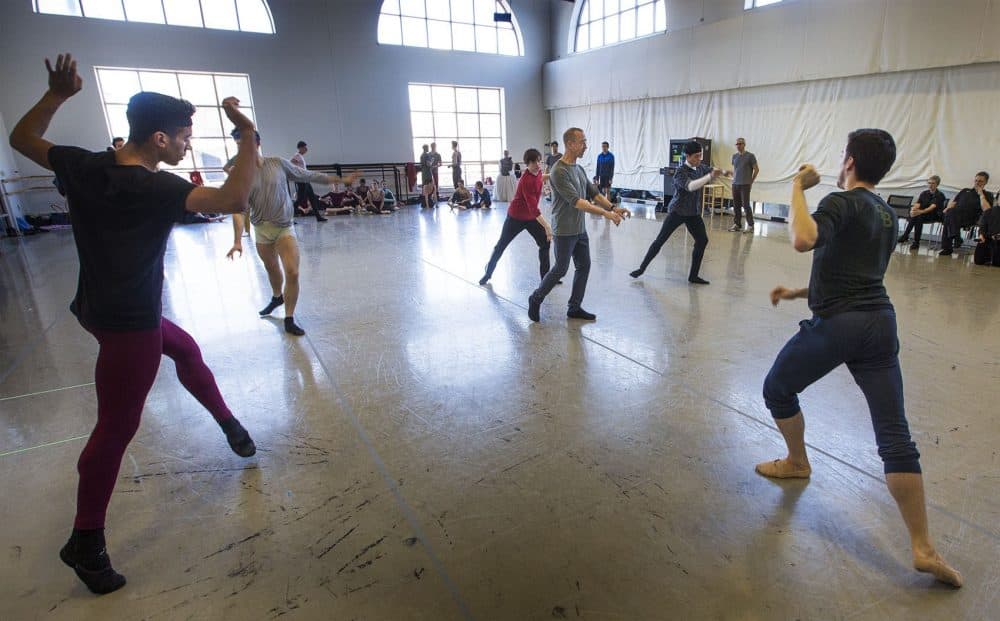 He also wants to share the profound experience with Boston audiences.
"I've heard so many people say that when they saw the production, it changed their lives. So, I hope it will be one of those eureka moments where they see something that they didn't know existed, and they absolutely fall in love with it," Nissinen says. "Nobody has enough of those moments in life."