5 Songs Showcasing Funk Legend George Clinton's Influence On Hip-Hop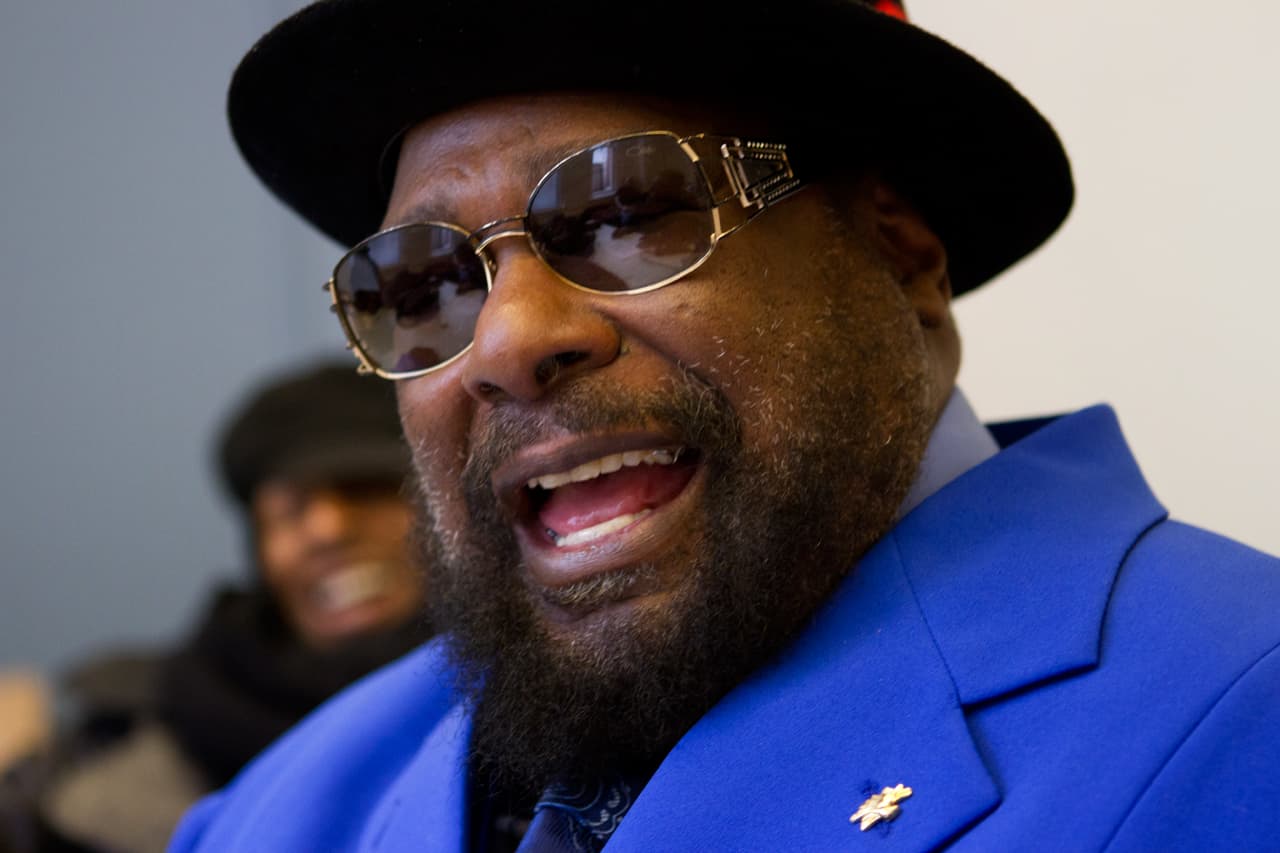 This article is more than 5 years old.
There is no doubt that George Clinton is the man who helped pave the way for funk artists, serving as the embodiment of funk music.
His career, which has stretched over half a century (including his work with Parliament-Funkadelic), has encompassed an array of melodic charm, soulful come-ons and downright legendary anthems. And, in addition to his impact on funk, his influence on hip-hop is also unmatched.
Clinton is a cornerstone in the genre and has been featured on recent albums like Big Boi's "Sir Lucious Left Foot: The Son of Dusty Chico" (2010) and Kendrick Lamar's "To Pimp a Butterfly" (2015). His impact in rap goes further than collaborations, too. He is one of the most sampled artists of all time.
Before he plays Boston's House of Blues on Saturday, Feb. 25, here's a list of coveted hip-hop classics that sample Clinton's extensive body of work and are proudly nostalgic testaments to his genius.
Although he is most known for his groundbreaking 1982 hit, "The Message," Grandmaster Flash paid homage to Clinton with 1987's "Tear the Roof Off," which was featured on his fifth album "Ba-Dop-Boom-Bang." While Grandmaster Flash's sample is a spitting interpolation of the original, his bracing, churning breakbeats give it new life.
4. Public Enemy, '911 Is A Joke,' (1990), samples Parliament's 'Flash Light' (1978)
Public Enemy, one of the most outspoken rap groups well-known for its politically-charged lyrics, sampled multiple black artists on this track, including Michael Jackson and Big Daddy Kane. The song is a sobering commentary on how emergency responders have ignored black neighborhoods.
3. Snoop Doggy Dogg, 'Who Am I (What's My Name)?' (1993), samples George Clinton's 'Atomic Dog'
For Snoop's debut solo single, he called upon the freewheeling funk of Clinton's 1982 smash single, "Atomic Dog." Although the song channels the lyricism, vocals and melodies in the chorus, Parliament's "Give Up the Funk" can also be heard in the bridge.
2. Warren G feat. Nate Dogg, 'Regulate' (1994), samples Parliament's 'Mothership Connection (Star Child)'
In one of hip-hop's most lyrically entertaining stories of all time, Warren G and Nate Dogg's 1994 single "Regulate" takes the melody and soulful basslines of "Mothership Connection" and reincarnates them into a smooth, rap-cadence narrative. The song also appeared on the soundtrack for the 1994 film "Above the Rim."
1. De La Soul, 'Me, Myself and I' (1989), samples Funkadelic's '(Not Just) Knee Deep'
Perhaps the most recognized Funkadelic sample in hip-hop, De La Soul's "Me, Myself and I" not only sumptuously revisited the bombastically soulful jam "(Not Just) Knee Deep," but also saw the track kick off their career. Their evocative introspect combined with latticed beats have kept them relevant, but their creative trek would not be the same without that breakout song.
This article was originally published on February 23, 2017.