It Just Hit 73 Degrees In Boston. That's The Warmest Ever For February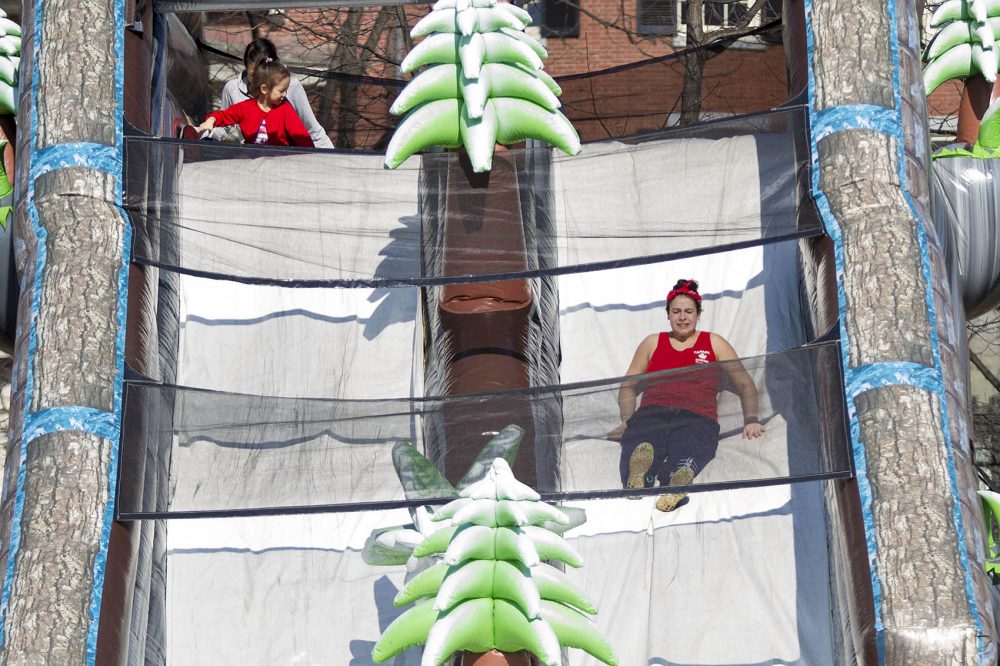 This article is more than 5 years old.
Some see it as a welcome winter respite. Some might also see it as an unnerving sign of a warming planet.
It hit 71 degrees in Boston just after noon on Friday — the city's warmest temperature ever recorded for the month of February. The temperature ticked all the way up to 73 after 3 p.m.
That surpasses the 70 degrees reached on Feb. 24, 1985. Boston temperature records go back to 1872, according to the National Weather Service.
Worcester on Friday also set an all-time record for February, at 68 degrees. That city's temperature then edged up to 69.
Additionally, the weather service said records were close to breaking in Providence, Rhode Island, and Hartford, Connecticut.
The day before, Thursday, reached 68 degrees in Boston — a record for Feb. 23, and now a tie for the third-highest temperature ever recorded in February.
Boston was among many places in the Eastern United States to set a single-day temperature record for Feb. 23.
Farther south, a different record was set: the earliest calendar-year occurrence for a 100-degree day in McAllen, Texas.
In Massachusetts, the unseasonably warm temperatures continue Saturday, WBUR meteorologist David Epstein forecasts, before more normal readings in the 40s return Sunday.
This article was originally published on February 24, 2017.