Gov. Baker Promises State Will Make Up For Possible Federal Cuts To Planned Parenthood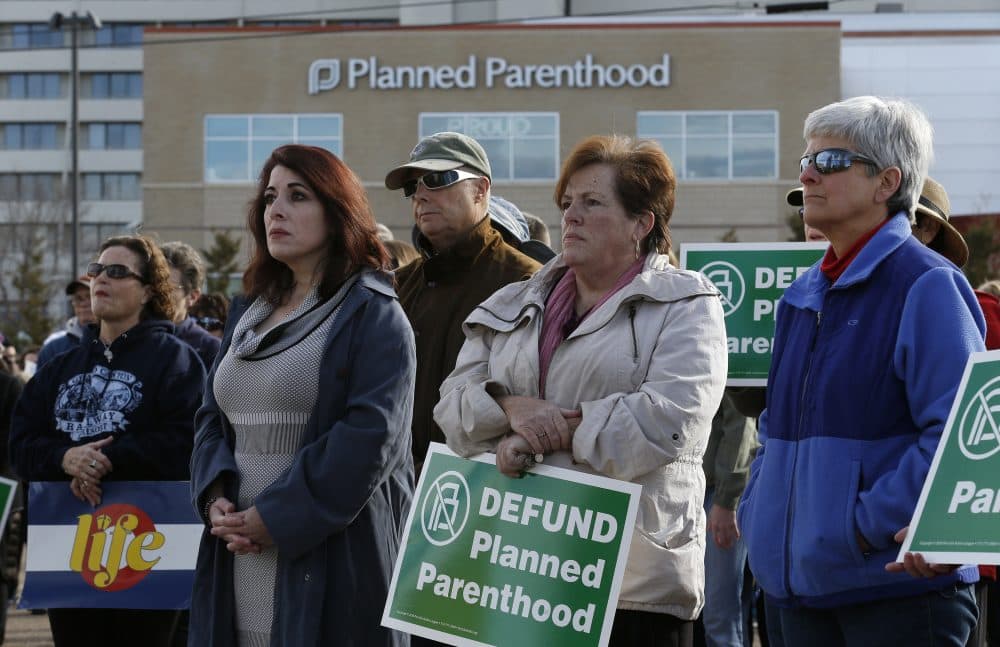 This article is more than 5 years old.
The Baker administration is promising that the state will make up for any federal funding cuts to Planned Parenthood.
The five Planned Parenthood clinics in the state could lose an estimated $2 million a year if Congressional Republicans successfully block Medicaid reimbursements to such clinics.
"Governor Baker is a strong supporter of women's health and believes the Commonwealth has a responsibility to ensure access to the important health care services offered by Planned Parenthood in all corners of our state," Lizzy Guyton, a spokesperson for Republican Gov. Charlie Baker, said in an emailed statement Friday. "And the administration is prepared to fund these services should the federal government pursue changes that would block care for women and families here in Massachusetts."
Republican leaders in Washington want to block funding for the clinics because they provide abortions — even though Medicaid dollars are already prohibited from being used for abortions. According to NPR, Medicaid payments to Planned Parenthood clinics "pay for direct medical services provided to low-income patients, including contraception, cancer screenings and sexually transmitted disease testing and treatment."
Dr. Jennifer Childs-Roshak, president and CEO of the Planned Parenthood League of Massachusetts, told WBUR earlier this year that if the federal government stopped Medicaid reimbursements to the league's clinics they would no longer be able to provide services to patients who get their health care through MassHealth, the state's Medicaid program.
Childs-Roshak said that would affect about 10,000 patients and up to 10 percent of the league's budget.
Republicans in Washington, however, are likely to run into obstacles as they try to bar Medicaid payments to the controversial reproductive health and family planning provider, as NPR reported last month:
One big reason is that taking away Planned Parenthood's access to Medicaid funding would require a change in the federal law that guarantees most Medicaid patients with a choice to use any qualified provider. The Department of Health and Human Services has repeatedly warned states that have tried to evict Planned Parenthood from their Medicaid programs that they cannot legally do that because such a move would violate that law. And federal courts have consistently blocked states that have tried to end Planned Parenthood's Medicaid funding.
Congressional Republicans and prominent members of the Trump administration, including Vice President Mike Pence, have been pushing to defund Planned Parenthood for years. It's yet another issue on which Massachusetts' Republican governor finds himself taking the opposite stance from his colleagues in Washington.
Update, 4 p.m.:
Childs-Roshak thanked Baker in a statement, and went on:
"Yet no Governor should be put in position of trying to mitigate attacks on women in his or her state made by Congress. At a time when extreme politicians in Congress want to block millions of people from accessing essential preventive care at Planned Parenthood health centers, it is reassuring to see Governor Baker put the health and wellbeing of our communities ahead of politics. Governor Baker's support for Planned Parenthood's patients makes clear that women's health, sexual and reproductive health, and access to affordable health care are all non-partisan issues. I hope his fellow Republican colleagues in Washington, D.C. take note of Governor Baker's leadership and follow suit."