MIT Professor Debuts Cutting-Edge Classical Take On David Bowie's 'Blackstar'
Resume
Classical music and rock can make for awkward bedfellows, usually resulting in bright, accessible instrumentals or sometimes the overwrought opus of some British rocker. But the combo can also spark the interest of the avant-garde.
An MIT professor and an ensemble of 80 are set to debut a forward-thinking orchestral version of David Bowie's last musical statement.
On his 69th birthday, in January 2016, with no advance fanfare, Bowie released an album called "Blackstar." Dark, often spooky, filled with electronic textures and jazz influences, "Blackstar" meditates on mortality and legacy and was declared a masterpiece pretty much instantly. Two days later, Bowie died. He had kept his liver cancer a closely held secret.
Musician and MIT professor Evan Ziporyn was among the Bowie fans shaken by his death.
"Just for those two days, between the time that record came out and he died, we were actually listening to that record a lot. I was thinking about Bowie a lot. There was something about his death that really shook me up in a way I didn't expect," Ziporyn says, "and made me realize I just kind of assumed there'd always be a David Bowie in the world. And then really, just, the world just didn't seem right in a way that was more like what happens when a relative dies. And I slowly realized everybody I knew was experiencing that."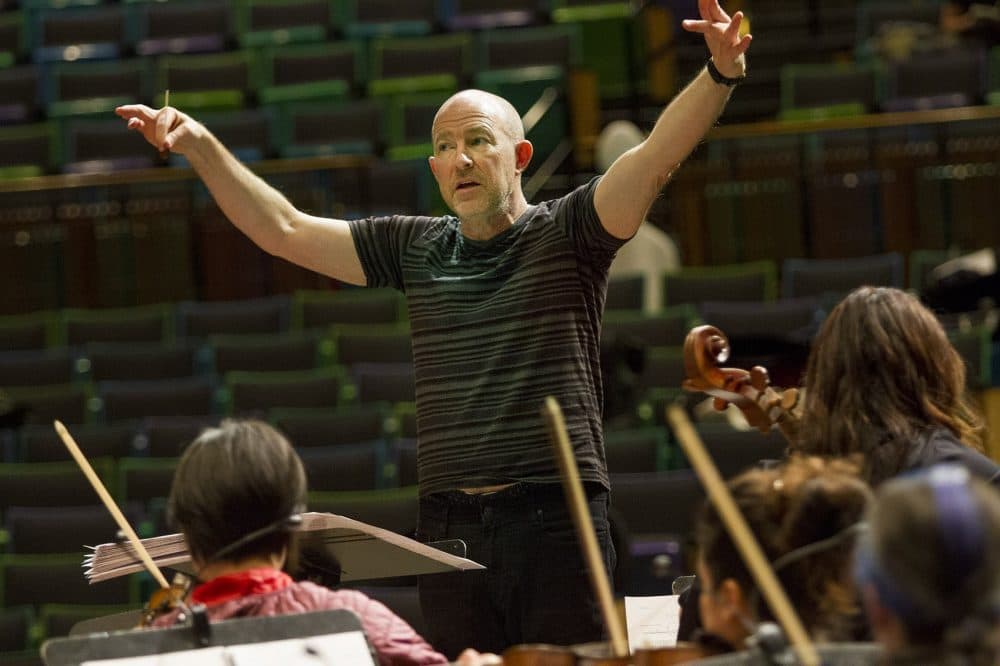 Ziporyn is a clarinetist and composer with a long resume in the world of what's called new music — contemporary, often avant-garde pieces played with the instruments of European classical music. Just three weeks after Bowie's death, Ziporyn assembled an 80-person orchestra to play two Philip Glass symphonies that reference the work of the British rock icon.
Later, while thinking about Bowie and also longtime collaborator Maya Beiser, Ziporyn had another thought. The idea was to adapt the full "Blackstar" album as a concerto for Beiser — a cellist and another star of the new music world — and Ziporyn's huge group of local musicians, Ambient Orchestra. They will debut the arrangement in a concert at MIT's Kresge Auditorium on Friday.
On Wednesday, Beiser, Ziporyn and Ambient Orchestra had their first of two rehearsals together. Beiser plays many of Bowie's vocal melodies on the cello and she's mindful of wanting to do him justice.
"It's kinda scary, you know? But scary is a good thing," Beiser says. "Scary is a good thing because it puts you in a place where you're — you're really exposed and you're trying to do something. And I always feel that that's — these are the moments where you, creatively, get something great. When you put yourself out on a limb. So that's kinda what this is."
"Blackstar" is a great headphones record if there ever was one. It's not an obvious match for the widescreen sensibilities of orchestral music.
"What we're not trying to do is make it sound like the record," Ziporyn says, "because you can't. The record is completely unique and it doesn't need us to do a bad imitation of it — or a good imitation of it, you know? So it's more finding the feel of each of the movements and finding how are you going to get that to function with live players in large forces, you know, playing acoustic instruments."
Maybe the most haunting song on the album is "Lazarus." It requires a delicate touch to get the feel right — something that's not easy with 80 people onstage. Ziporyn's arrangement draws out the song's epic sweep, translating Bowie's introspection into letters big enough for sky-writing.
It turns out the combination of cutting edge classical music and the work of an arty rock hero can sound pretty sweet — in fact, Beiser says her inspiration to start playing the cello was her desire to sound like Janis Joplin. And Ziporyn says the "Blackstar" exercise underlines for him that musicians — any musicians — should be able to play together, no matter what the style.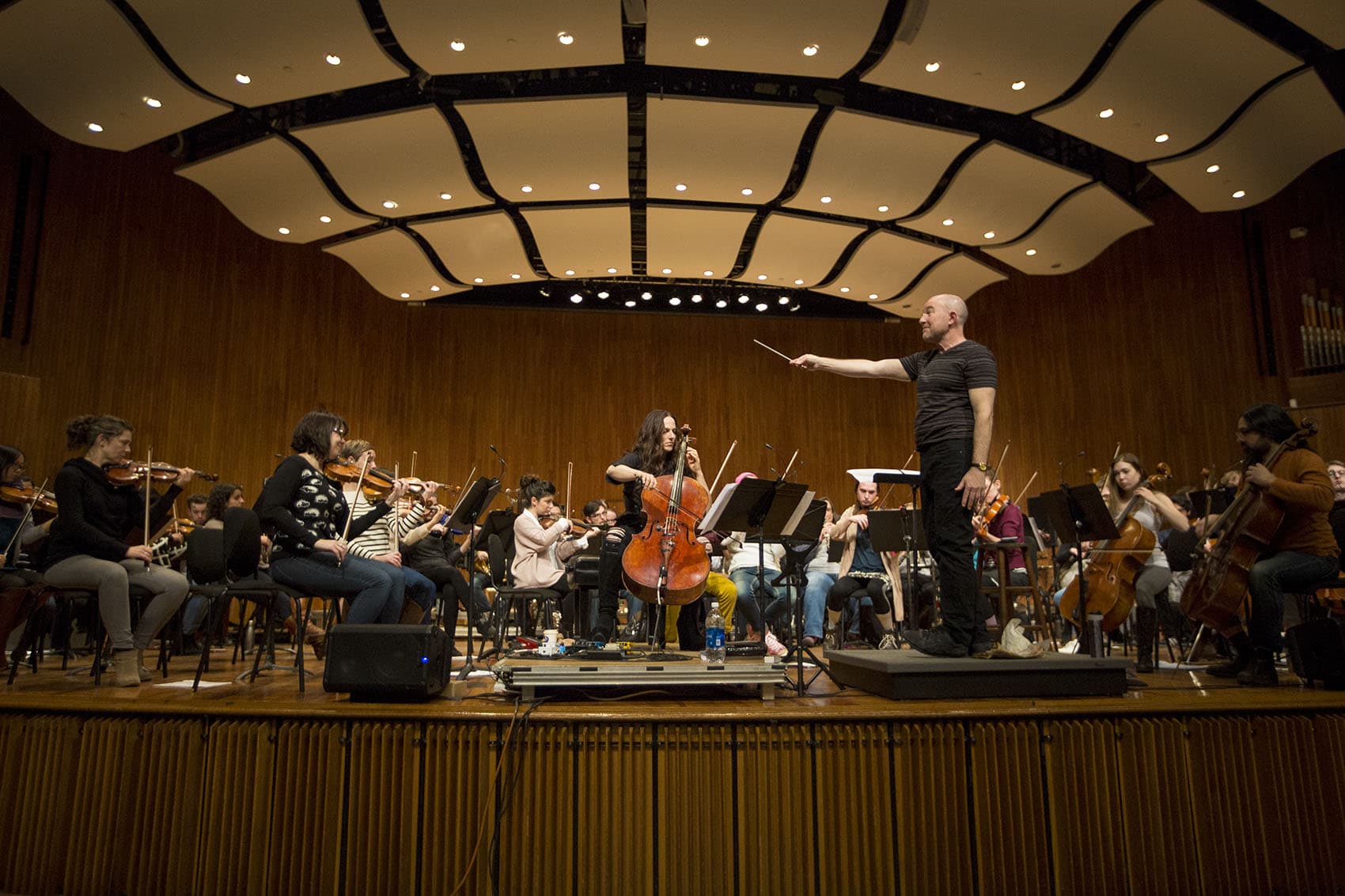 This segment aired on March 3, 2017.