Proposal Would Up Boston Liquor Licenses, With Emphasis On Underserved Neighborhoods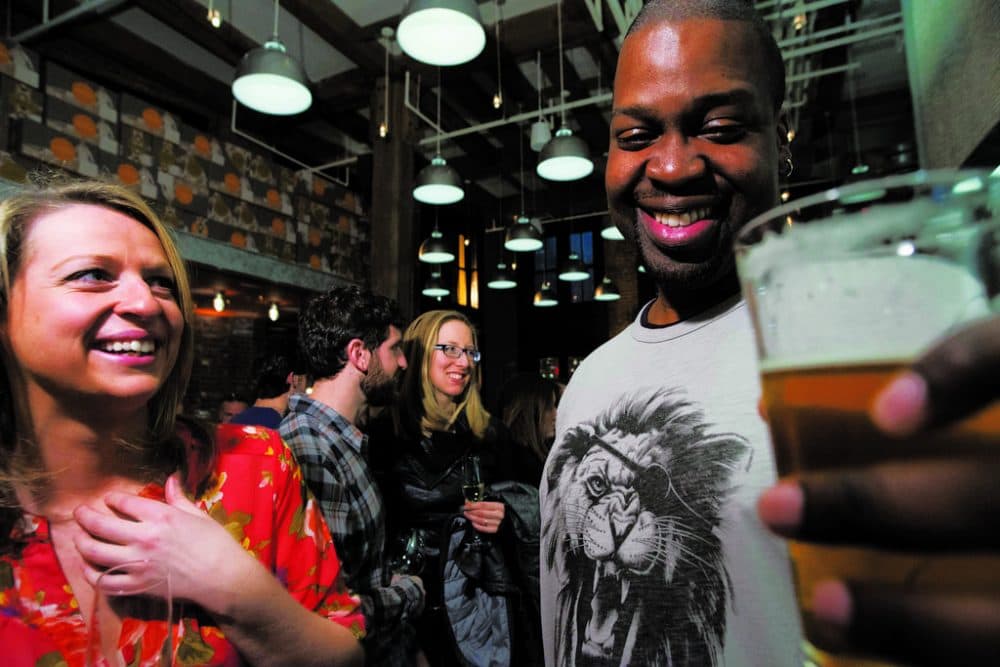 This article is more than 5 years old.
Boston Mayor Marty Walsh and City Councilor Ayanna Pressley on Monday announced a proposal to grant the city additional liquor licenses, and to ensure that most of the new licenses go to typically underserved neighborhoods.
The plan calls for a total of 152 liquor licenses over three years, with 15 each going to the seven neighborhoods of Dorchester, East Boston, Hyde Park, Jamaica Plain, Mattapan, Mission Hill and Roxbury.
A smaller number of the new licenses would go to the Back Bay, Beacon Hill and the North End.
"This balanced approach to licensing ensures neighborhoods historically disadvantaged by the liquor license process will receive their fair share of licenses," Walsh said in a statement, "while also providing an option for larger establishments to receive licenses without hurting our small businesses."
The proposal would also grant all-alcohol licenses to the Lawn on D and the Boston Center for the Arts in the South End.
The Boston City Council and state Legislature must approve the plan.