Cannibal-Mermaid Disco Musical 'The Lure' Makes A Splash On The Big Screen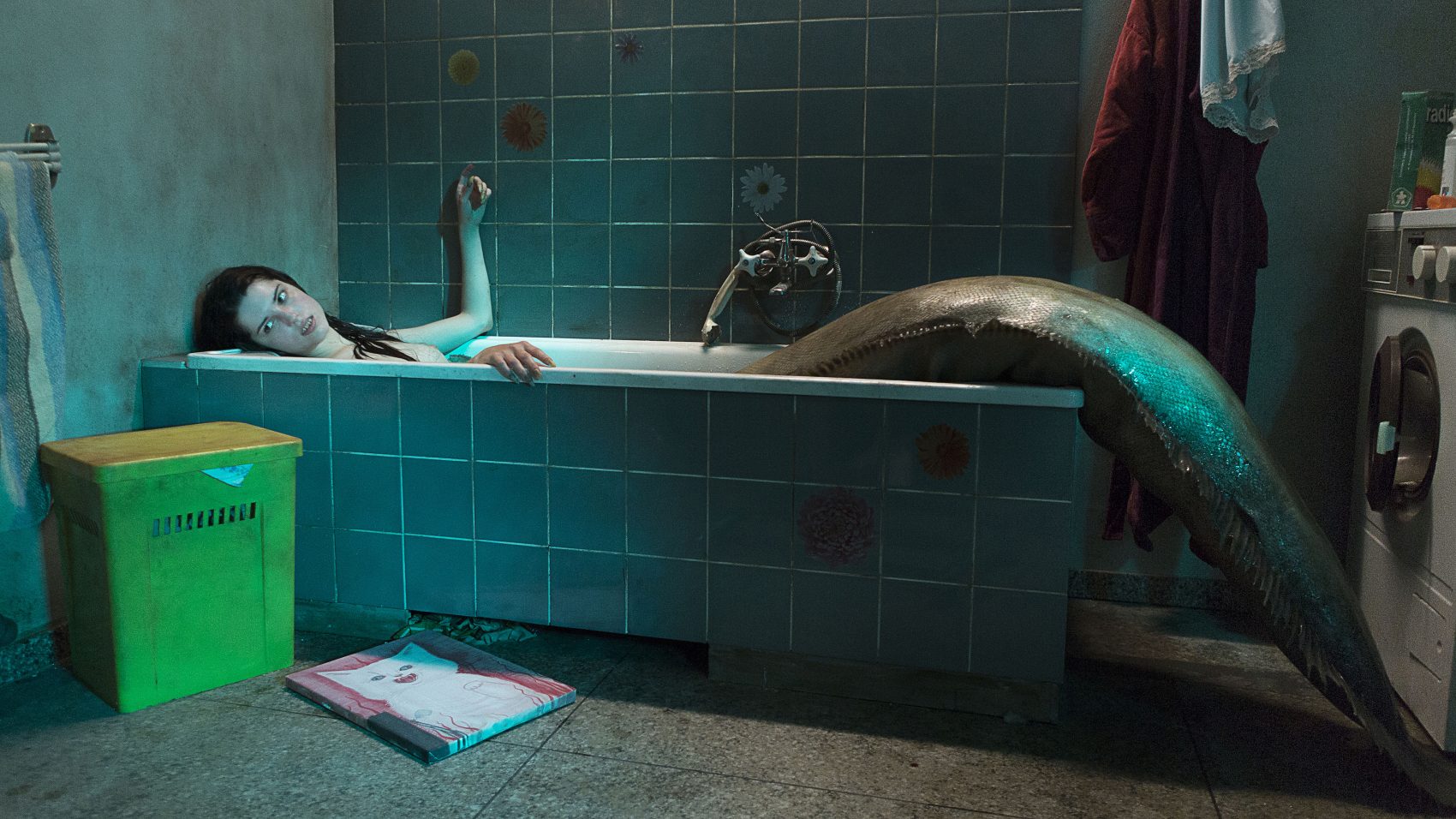 This article is more than 5 years old.
If you're only going to see one sexed-up, cannibal-mermaid disco musical this year, make sure it's "The Lure." After doing bonkers business in NYC last month, this wild Polish import is descending upon the Brattle Theatre for a weeklong engagement that should be appointment viewing for fans of outré auteurs. Director Agnieszka Smoczynska's debut feature is a re-telling of Hans Christian Andersen's "The Little Mermaid" by way of Bob Fosse's "Cabaret," with maybe a little bit of Menaham Golan's "The Apple" thrown in for added kitsch value.
It's a tale as old as time. Two comely, young, flesh-eating mermaids named Gold (Michalina Olszanska) and Silver (Marta Mazurek) swim to the surface on a Warsaw beach, where they're recruited by a local lounge singer (Kinga Preis) and her hunky bass player (Jakub Gierszal) to sing backup and strip at the city's most happening hotspot. The mermaids' siren songs prove an irresistible draw, as do their exotic fins, when these gals swim around topless in a giant martini glass for the delectation of the club's patrons. ("The Lure" follows the rules established by noted sea creature scholar Ron Howard in "Splash," so the mermaids have regular legs when they're dry and transform if touched by water.)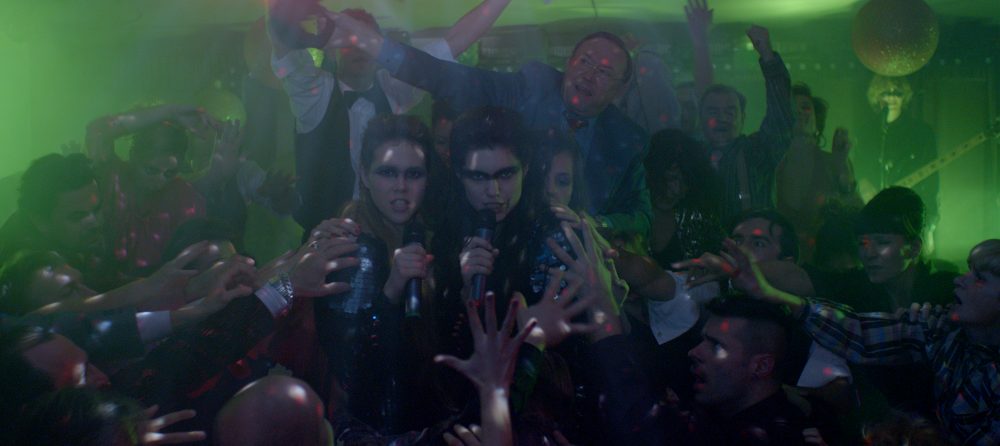 Pointedly set at the height of 1980s Cold War paranoia, "The Lure" showcases a boisterous libertinism in the nightclub numbers, the Fosse homages nodding to decadence just before the fall. But the film is more interested in sexual politics than history lessons, pitting the aquatic sisters on opposite trajectories. Gold (who rather confusingly is not the blonde one) is just passing through, looking for a good time and hopefully heading for America soon. She's also not about to curb any old habits. Caught with something in her teeth after a midnight snack, Gold unconvincingly tells her sister, "It was a cow."
Silver gets stuck following the original Andersen story a lot more faithfully than Disney's Ariel ever did. She's head over heels for Gierzal's bassist, who also has another thing going with a singer on the side. (Everybody in this movie has lots and lots of sex.) Silver yearns to be human and live happily ever after with this not-quite-a-prince. Despite the warnings of a wizened old Triton in the guise of a mohawked punk rocker, she endures a grisly operation that looks like something out of a David Cronenberg movie just so she can be — as the song goes — part of your world.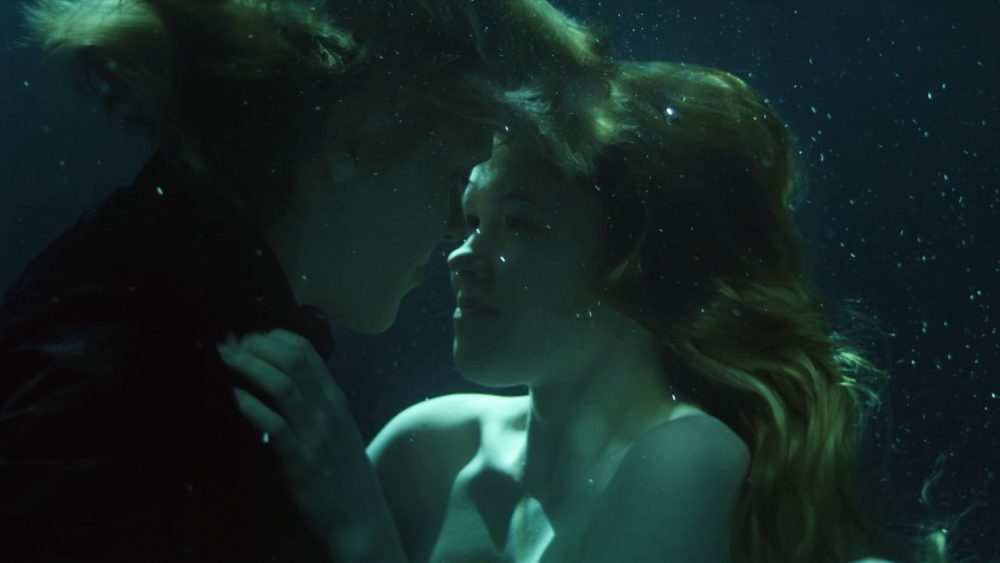 With women being sawed in half during surgery and one willingly giving up her voice for a man, "The Lure" has obviously got an axe to grind with gender roles. But even as the screenplay by Robert Bolesto teeters toward despair, it still can't dampen the exuberance of Smoczynska's filmmaking. This is a movie of dazzling, garish colors that bops to an electric New Wave beat. The songs by Ballady i Romanse swing from disco to punk and the whole thing throbs with such overheated sexual energy that about halfway through, the story stops dead for a montage where everybody drops what they're doing and gets it on. (More movies should do this. It's like an intermission, but better.)
As one might probably expect from a film so ardently strange, "The Lure" isn't always consistent or at times even particularly coherent. It may take a while to get your sea legs (har-har) but the seafoam soaked, improbably heartfelt ending is well worth the journey. If nothing else, "The Lure" — along with the recent "Chi-Raq" and "Magic Mike XXL" — is proof that mediocre throwbacks like "La La Land" need not be the future of movie musicals.