New England's Ski Industry Prepares For A Changing Climate
Resume
For the first time in decades, the length of the U.S. ski season is shrinking.
And as climate change affects winter, an industry transformation is under way. One expert says most ski mountains in southern New England could be out of business in 25 years unless they diversify their offerings. But ski areas in northern New England could benefit.
'Big Concerns'
The region's weather has been up and down this winter, including at Sugarloaf in western Maine. But skier Ken Ericson says it could be worse. Some mountains in New England's southern tier have seen very poor conditions, and ski refugees are trekking north.
"This year they've struggled," Ericson says. "You know how we know that? When it gets like that they all come up here and you see them on the lift."
Ericson, whose permanent home is Gloucester, Massachusetts, has been skiing Sugarloaf since the '70s. He says weather volatility is always an issue in the sport, but the threat of climate change frightens him.
"I have big concerns about it," Ericson says. "And I can see the season getting very short."
The U.S. ski season is shortening up, after a prolonged period when advances in snow-making were helping to extend it.
Daniel Scott, who directs the University of Waterloo's Interdisciplinary Centre on Climate Change in Ontario, says a continuing warming trend -- as well as more extreme temperature swings -- seem to have put the brakes on that snow-making expansion.
"We may have reached a sort of peak season era in the 2000s when we had a lot of snow-making penetration," Scott says. "And it's still growing in different markets, but now the climate has shifted just that much that, in these last five years anyway, the average season-length has tipped down for the first time in over 30 years."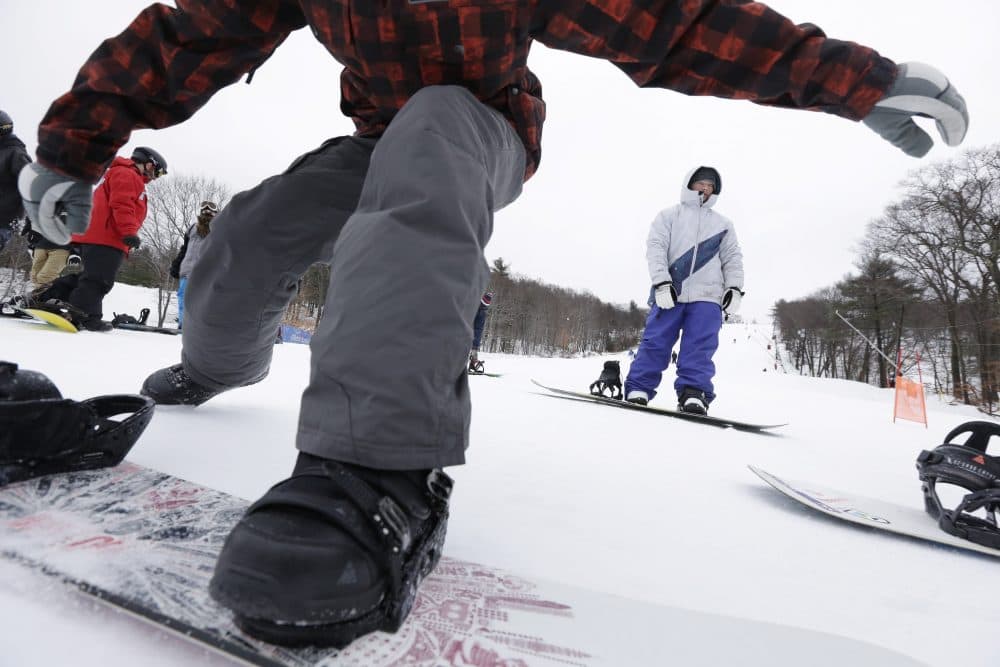 Scott has a sobering analysis for the Northeast: Even under the most optimistic climate change models, all ski areas in southern New England will no longer be economically viable by 2040. That is, not if their revenue stream depends on reliable snowfall, particularly during the crucial Christmas-to-New Years holiday week.
Lower altitude resorts are most vulnerable. By Scott's account, low-snow casualties will include Mohawk in Connecticut, Blue Hills outside of Boston, and some bigger places too, such as Jiminy Peak in western Massachusetts. Creeping into the northern tier, New Hampshire's Attitash is in the climate change cross-hairs, as is Maine's Shawnee Peak -- the starter hill for many Portland families.
"And adding snow-making capacity isn't necessarily the answer," Scott says. "We've seen that in the last couple of years, where it's just too warm to even make it, or even when you do make it and it just melts so quickly so you're throwing money out the door. So yeah, they'll have to look at how to diversify their revenues, and not every ski area is able to do that."
Diversification Is The Name Of The Game
One door closes, another opens, right? Particularly for the altitude-advantaged survivors -- most ski areas in Vermont, New Hampshire and across northern Maine. That's why onetime ski magnate Les Otten -- he lives near Maine's Sunday River -- is building global warming into his $1.5 billion proposal to revive a defunct resort high up in New Hampshire's Dixfield Notch, called The Balsams.
It was never a ski resort, but a historic summertime destination that Otten says is well set up to be resilient against climate change, with a golf course and nearby lakes and rivers to bring in visitors outside of the ski season.
"What we have to do is we have to create a winter that's sort of equal to the summer," Otten says. "And that's The Balsams' opportunity."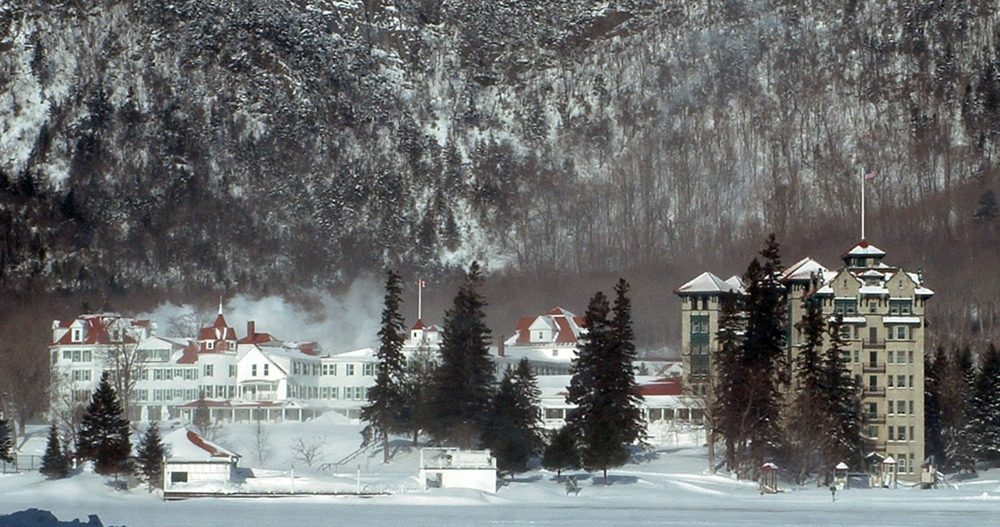 The site is in a snowy sweet spot that could enjoy reliable skiing days through mid-century at least. Otten says he doesn't wish ill to others in the business, but he acknowledges that shorter and even terminal seasons at more southerly resorts could send skiers -- and investors -- his way.
"It's a hard industry to succeed in and no one ever tried to take advantage or live off the disappointment of another," says Otten. "But it is very clear to me from looking outside the ski industry is that global warming is very real, the effects are real, and I think you have to plan for it."
Major ski conglomerates are responding, buying up geographically diverse mountains to hedge against local weather volatility, while offering winter and summer passes that give visitors a cross-continental choice of of mountains and seasons.
Just last month Vail Resorts announced a big move: purchasing Vermont's Stowe Mountain.
And diversification is now the name of the game -- thus the proliferation of mountain zip lines, canopy tours, gravity coasters and golf courses.
At Sugarloaf, its host town of Carrabassett Valley and a nearby nonprofit called Maine Huts and Trails are spending hundreds of thousands of dollars to "add summer" to the traditional wintertime destination, jointly developing a comprehensive mountain bike system.
Town Manager Dave Cota says it's paying off.
"You go to parking lots at the trail heads and they're filled up in the summer and we never saw that," Cota says. "A lot of it is second home owners; they've really got a reason to come back here. In fact what we're starting to hear is that people are starting to buy property here because of the mountain bike trail development."
One telling sign: Restaurants that once closed down when the forest leafed out are now staying open year-round.
This story comes via the New England News Collaborative, and was first published by Maine Public.
This segment aired on March 15, 2017.