Boston's Irish Music Scene Gives A Taste Of The Traditional, But Leaves Room For Experimentation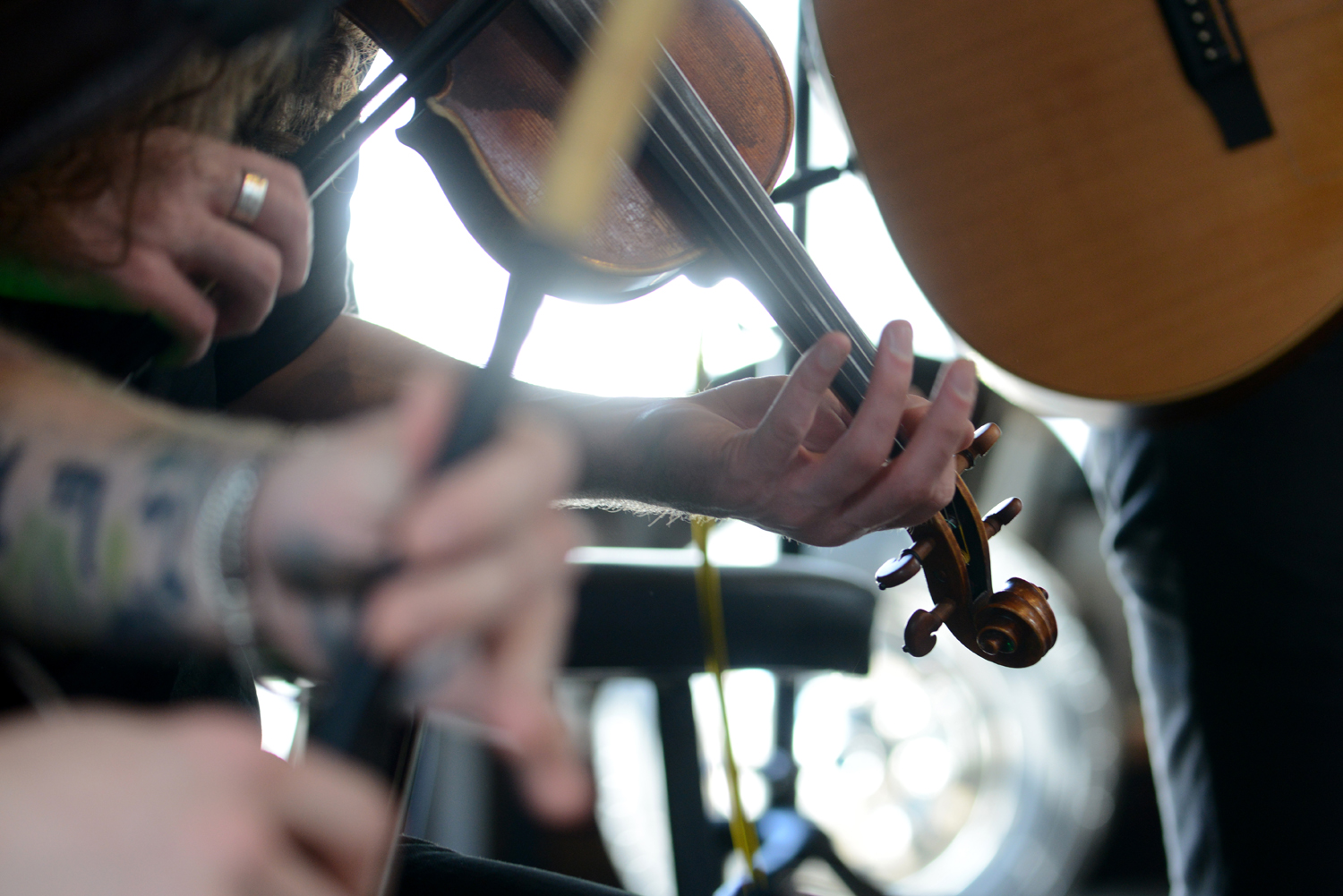 This article is more than 4 years old.
John Connor, a lifelong traditional Irish musician, sits in a booth at Porter Belly's Pub in Brighton, with his son Sean. Sean also plays traditional Irish music in a band called NightSide, following in the footsteps of his father, and his grandfather before.
In the Boston area today, it's no secret that there are any number of Irish pubs with live music, and not just on St. Patrick's Day. The scene gives us a glimpse of traditional Ireland, but also the space for new bands to bring that legacy into their own style.
John has been playing since his childhood in Kilmaine, Ireland. Now 66, he's been a U.S. citizen for more than two decades and resides in Milton. He says that music in their family goes back to his grandfather, who played the flute.
"After mass on a Sunday, there would be a crowd of people gathered in the kitchen, listening to him play," he remembers. "We grew up in a thatched cottage by the open fire, each one of us sitting on the hob. We started out with the tongs, pretending it was an accordion. Later on, we got the courage to climb up to the top shelf, where my father kept his accordion, and when he was gone we'd get it down. It went on until me and my brother learned a tune. It's history I guess, but it's the cornerstone of my musical career."
Sean becomes pensive as his father discusses their family history and the music connected to it.
"The guy could knock a tune out of this microphone now if he wanted to. He's my hero, he always has been and always will," Sean says of his father. "We're not doing this because we have to, were doing it because we need to. It's in our veins, and we'd suffocate without it."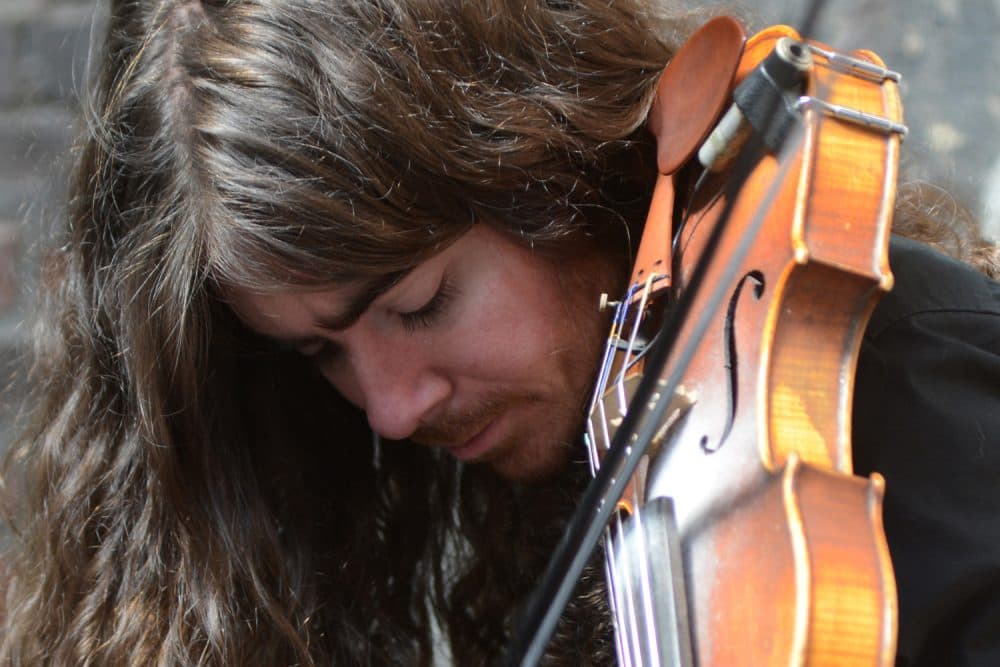 About a half of a block away from Porter Belly's, Boston native Tommy Sheridan convenes with a group of 20-odd musicians at the Green Briar Pub for their weekly session. A "session" is a typically informal gathering of musicians to play traditional Irish music. They've been getting together every Monday for the past 25 years here, and Sheridan says The Greenbriar session remains the longest running in the city.
Sheridan has been playing the Irish button accordion for 50 years in Boston, and his stories, much like the Connor's, are a testament to both heritage and family.
"My parents were both from Ireland. I've been playing this music since 1950, since I [was] about 7 or 8 years old. My father taught me the Irish button accordion," Sheridan recalls.
Back then, he remembers playing in a vibrant Irish dance scene at music clubs in Boston.
"We played trad Irish for set dances, Irish Waltz, Scottish waltzes, Polkas, Highland flings. You were playing for dancing and for the people to get them excited," Sheridan says. "One thing that doesn't get talked about is how the music clubs in Boston preserved Irish music in '40s through the '70s. They were dancing and playing traditional music, people would even come up and sing."
Often incorporating non-traditional instruments like electric guitars, bass and drum kits along with the traditional, Ceili and show bands became the vehicles for traditional Irish music in Boston.
Then, things started to change. "In the '70s or '80s, people that were attending these dances were mostly married, getting older, while some of the older people were dying off," Sheridan reflects. "The insurance for these dances became prohibitive, and it was around the time the trad sessions began."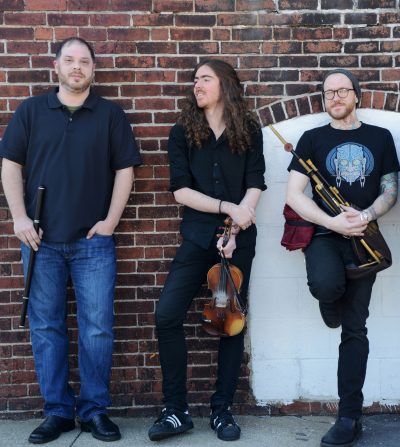 So, with the quieting of the music clubs here in Boston, traditional Irish music has returned to its fireside roots. Unlike the show band era of Sheridan's childhood, Sean's band NightSide's take on traditional Irish music sounds closer to how it was played 200 years ago — though they might dress a little different.
Sporting a T-shirt with a hard rock music emblem, shoulder length hair and tattoos, Sean and his band personify the new school of traditional Irish musicians in Boston. Playing as a four piece with a rotating guitar backer, their core three players are Dan Jalonski on Irish bagpipes, Eric Cox on flute and Sean on fiddle.
"We kind of play without regards to whether people are listening or not. It's the attitude, we're going to play the way we feel is right," says Connor.
With generations of history behind them, many of these younger players aim to breathe new life into this very old music.