Massachusetts Tightens Cap On Health Care Spending For 2018
Massachusetts will aim to hold health care spending increases to 3.1 percent next year, a drop from this year's target of 3.6 percent.
Both targets were set in a 2012 state law that aimed to keep the growth of health care costs in line with other sectors of the economy. The state's Health Policy Commission could have voted against the lower benchmark for the coming year, but it did not.
During a commission meeting Wednesday, support for 3.1 percent goal was unanimous.
All the major players "want to maintain a tight limit on future growth in health care spending," said Stuart Altman, the Health Policy Commission's chair. "It was an affirmation, or reaffirmation, that the state is serious about limiting the growth in future health care spending."
Some health care observers are wary for several reasons. Health care spending across the U.S. has been growing at a rate of about 5 percent for several years, and that's expected to continue next year. And the state missed its 3.6 percent target in 2014 and 2015. (The numbers for 2016 haven't been released yet.)
One critical group, the Massachusetts Medical Society, urged the Health Policy Commission to keep the target at 3.6 percent. The state's largest physicians group says providers need more flexibility, not less during this time of uncertainty about future of the Affordable Care Act and Medicaid funding.
"This may be ambitious but we should be ambitious," said Rick Lord, a Health Policy Commission board member who is president and CEO of Associated Industries of Massachusetts. "We owe it to the consumers and employers to try and reduce the rate of growth of health care."
Lord says he was encouraged by a road map from the Health Policy Commission staff that identifies up to $800 million of either wasteful or inappropriate spending.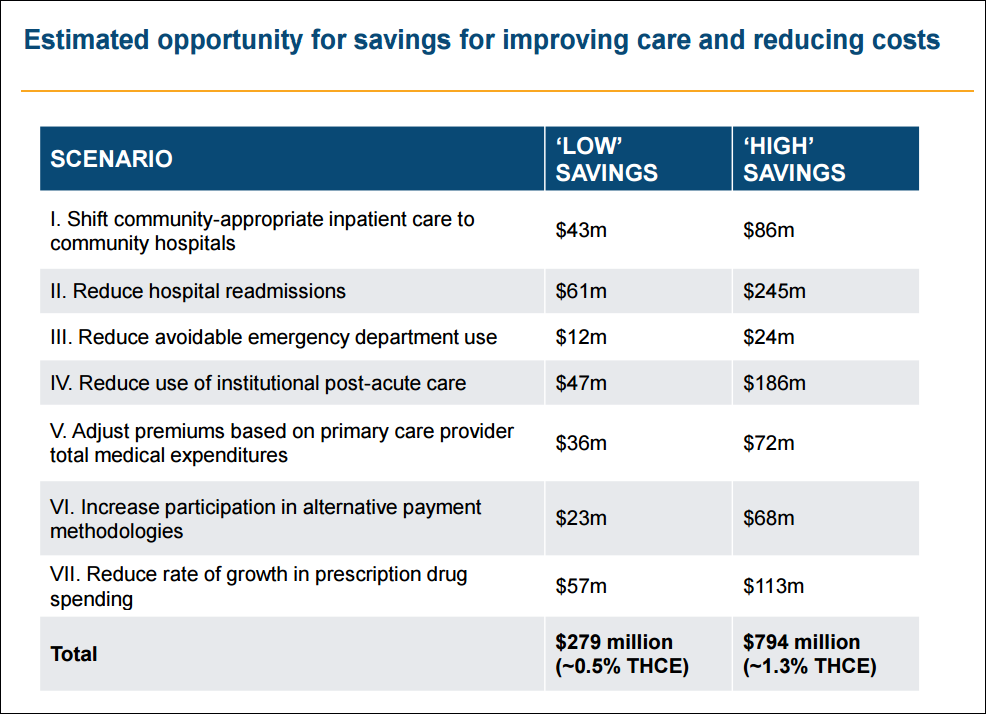 No one will be hit with a stiff fine or penalty if Massachusetts misses the 3.1 target. The Health Policy Commission can review spending at hospitals that exceed the mark and require a "performance improvement plan," but it hasn't done so yet. Which leaves some skeptics to say the spending target is largely symbolic — it has no teeth.
Altman, the Health Policy Commission chair, disagrees.
"The number does mean something," Altman said. "It sets the bar upon which most activities in the health system are judged. It's more than just a symbol, it's become an operational component of how our health system works."
And Altman says the target is helping curb the cost of insurance premiums, which while still high, are dropping compared to the rest of the country.