'Baptized By Fire' (And Garth Brooks), Berklee's Elisa Smith Heads To Nashville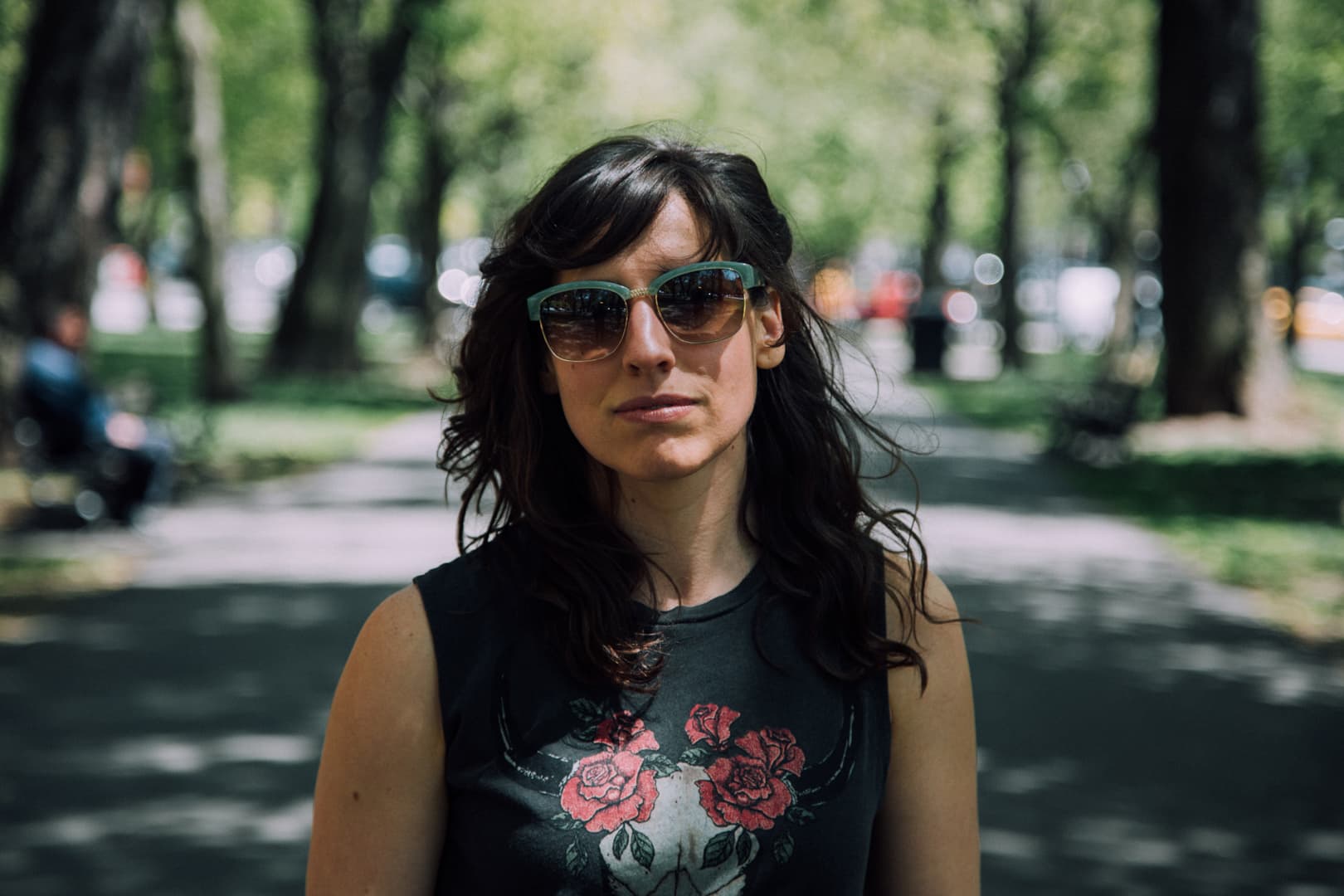 This article is more than 5 years old.
It's not often that the road to Nashville starts at the Harvard Graduate School of Education. But that's where Elisa Smith was in January 2015.
A graduate student at the time, Smith was sitting in the audience of a packed lecture hall to hear country musicians Garth Brooks and Trisha Yearwood share stories of their careers and offer advice to hopeful artists. During the talk, Brooks mentioned dealing with stage fright. The remark jolted Smith in her seat.
For Elisa Smith wasn't just a grad student: She had grown up writing and performing music. But somewhere along the way, something had switched for her.
"I began to get really nervous when I got on stage," Smith says. "It got to the point where I'd shake, I'd get so nervous, I'd drop my pick, I'd forget the words. My stage fright kept me from doing the thing I loved the most."
So when she heard that a star like Brooks still struggled with nerves before his shows, Smith raised her hand and asked how he dealt with it. Brooks asked Smith what instrument and genre of music she played. When he glanced over at his guitar, Smith and the entire audience knew what was coming next.
"I'll never forget it," Smith says. "He said, 'Well, this is what we call being baptized by fire. Get on up here and play us a song!'"
Smith hadn't performed in nearly five years at that point, but when one of your heroes invites you to perform, it's an offer you don't turn down. Smith got up onstage and performed a song of her own, "A Good Man Is Hard To Find."
After the performance, Brooks gave Smith his guitar. It's a long-standing tradition in country music, a sort of passing of the torch from one generation to the next.
That day marked a new era for Smith. She'd always been writing music, but now she started performing under this name (her legal name is Leah Waldo). She formed a band, the Tiny Little Lies, and they've been playing gigs across New England — including Loretta's Last Call in Boston and, as headliners, Festival By The Sea and the Zumix Summer Concert Series. Later this month, she heads to Nashville to record her first EP.
And she just finished a successful crowdfunding campaign that surpassed its goal after only a few weeks. For that, Smith credits Berklee College of Music, where she still works full time. She says her Berklee bachelor's degree in music business and management taught her how to handle the business side of her music.
"I've definitely been dusting off that part of my skill set," Smith says. "Last year we ran a campaign that didn't work, but we learned so much that this time, when we were ready to launch, we had people invested in us."
Smith's version of what she calls "outlaw, honky-tonk" music has attracted a steady fan base. She's drawn inspiration from Hank Williams, Tanya Tucker and Loretta Lynn — and her love for that style runs in the family.
"My grandmother, who I lost a couple years ago, absolutely adored country music," Smith says. "She told us all these stories of going down to the Ryman Theater in Nashville, and she was always playing these records of her favorite artists when we went over to her house."
Those early influences play a major part in Smith's own songwriting.
"I treat songwriting as a study of country-music history," Smith says. "When you hear Loretta, you just know it's her, so I look to see what qualities make her songs sound intrinsically hers."
Lynn's songs about divorce and women's rights were groundbreaking in the country music of the 1960s and '70s, and that feminist influence inspires Smith's own subversive feminist themes. Smith says she often flips traditional gender roles on their head in her music. In the title track of Tiny Little Lies' upcoming EP, "Hitch A Ride," it's the woman who gets to be in power, driving the truck instead of going along for a ride. But Smith says it's not just the lyrics where she is trying to shake up gender norms.
The Sound: Not 'Super-Sweet'
"If you listen to a male country artist versus a female country artist, both can be strong, but hers often sounds sweet and feminine even when it is dealing with powerful subject matters," Smith says. "I don't want to sound super-sweet. I want my production to be gritty and distorted. When I think about my music being subversively feminist, it's not just the songwriting but the production aspects as well."
It took a few tries, but Smith says she eventually found a producer who understood her vision for the album. Johnny Duke, who runs Spirit Radio Studio in Nashville, is also a Berklee alum; a shared professor who thought they'd be a good fit connected them.
"The style of her music runs parallel to a lot of stuff I've done in Nashville," Duke says. He describes his vision of the album as country songs put in the context of a rock band, in the vein of Dwight Yoakam. Duke says he has a good feeling about how the album will turn out.
"I could just tell that Elisa is writing songs from a really honest place," he says, "and I respect that."
Once the album is completed, Smith says, she and her band are planning a summer and fall tour around New England. Next, she hopes, they'll extend down the coast to the Carolinas and Virginia. She says she still gets nervous performing, but it no longer stops her from doing what she loves.
"I remember that Garth said that he still gets nervous, but he gets on the stage, plays a couple chords, and then he remembers how much he loves it," Smith says. "And I have to say, now, the same is true for me. I still get butterflies, but once I start playing, I remember how much I absolutely love performing."
And as for the guitar Brooks gave her that January morning, Smith says it'll be making the trip to Nashville, too.
"Heck, yes, I'll be playing that guitar on the album!"