After 60 Years, Chinatown May Finally Get Its Neighborhood Library Back
04:29
Play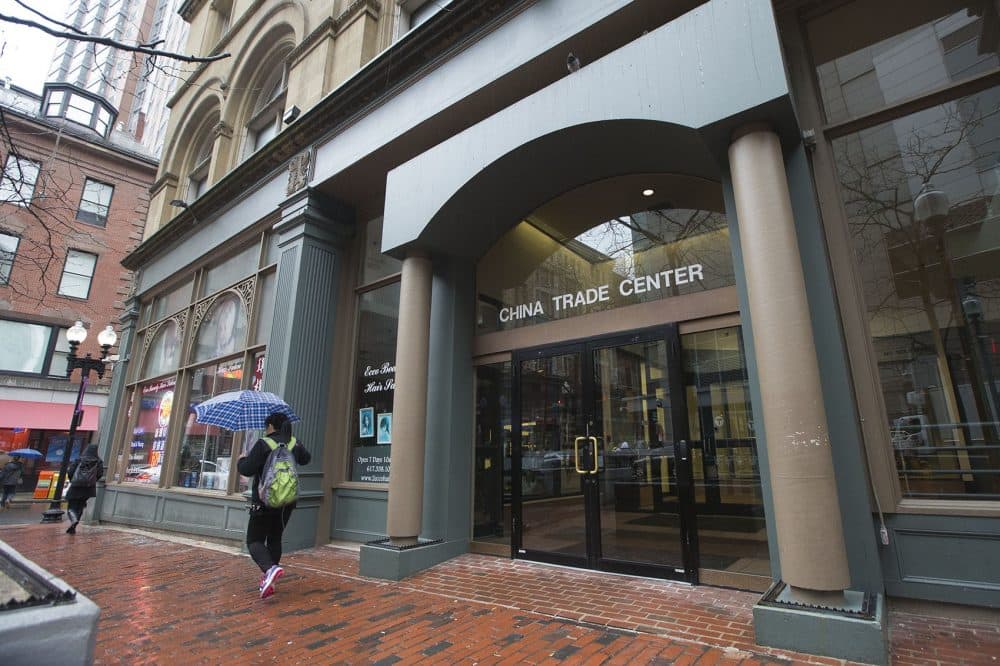 This article is more than 5 years old.
East Boston has an award-winning new library: one big, bright room designed to bring a diverse neighborhood together.
And in a few weeks, Jamaica Plain's library will reopen after a $10 million renovation, with a high-tech "maker space" and a glass reading room.
Those are just two of the 24 neighborhood branches of the Boston Public Library.
But in Chinatown? Nothing — for 60 years. Activists say that means the neighborhood is missing both a vital gateway to the city outside and a meeting place for residents.
But that may be about to change.
'It's A Natural'
The Chinatown Library had a long history of serving immigrant communities on Tyler Street. But after it was bulldozed in 1956 to make room for the Central Artery, it never came back.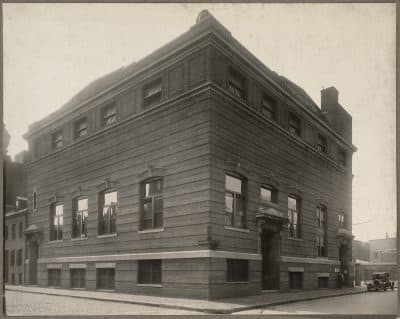 "It was a huge space; there was a children's section, and there was story hour there," remembers Stephanie Fan, who visited the library in its final years. "It was just a nice, warm place."
Fan grew up in Chinatown as the daughter of a printer. She and her siblings were devastated when they learned the old brick library, home to public baths and a gym, would be torn down. "We were really upset," she says.
So since 2001, Fan has been pushing the city to bring the library back for good, arguing that her neighborhood has been missing a safe and beautiful public space ever since.
There have been lots of false starts and disappointments — bookmobiles and tantalizing temporary reading rooms. A lot of heartache, Fan says, for what seems like a reasonable request.
"We're asking for a library, for goodness' sake. That's educational, that's cultural — it's a natural. And yet, we haven't got it!"
---
Watch our 2009 video about the temporary Chinatown Storefront Library:
---
As Fan speaks, construction is underway all around her in a cavernous building on Boylston Street at the edge of the neighborhood. The China Trade Center, a building owned by the city, could house a temporary library space before the end of this year.
A Changing Neighborhood 
About 12,000 people live in Chinatown's quarter-square-mile. It's one of Boston's smallest and densest neighborhoods. And a 2015 report found that it's home to some of the city's highest average rents.
It's also seen more than its share of change: from the era of the seedy "Combat Zone" district in the 1960s and '70s to the more recent rise of luxury condos. Its white population has quadrupled since 1990, and the most recent census showed the area is no longer majority Asian.
Lydia Lowe watched that change from her home in the South End and in her work as a housing advocate. "We have all these generations, we have different races, different class backgrounds," Lowe says. "People are living really close together, but they're not interacting."
It's a neighborhood in need of a common space. And a beloved branch library could do double duty: as a welcome mat for newcomers and a cultural center for a historic immigrant community that is under-served, even under siege.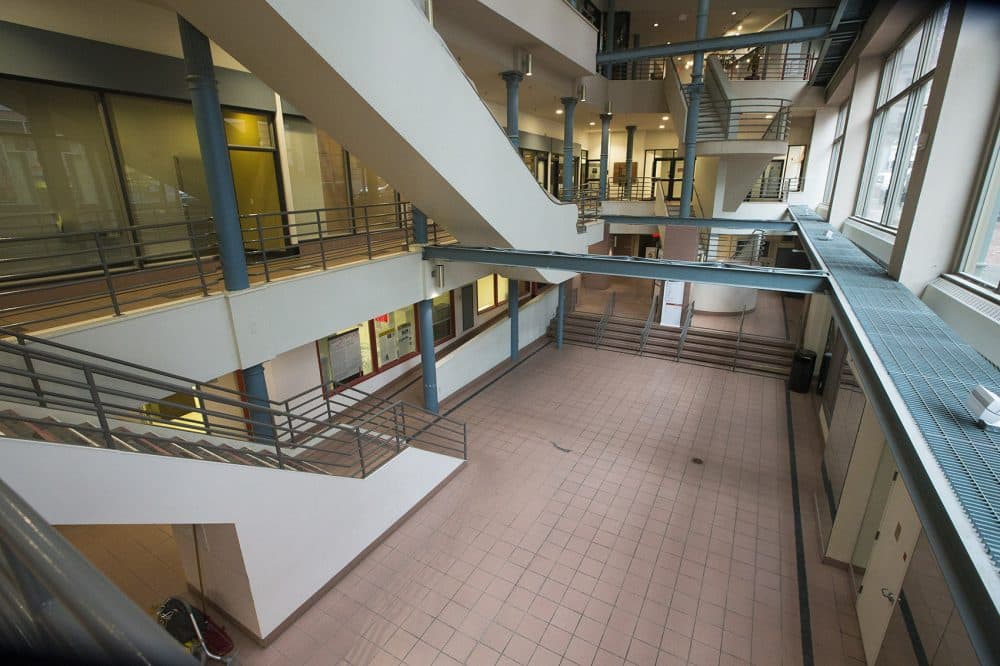 Historian Wayne Wiegand says that's the role neighborhood libraries have always played in America. "When you look at it through the eyes of wave after wave of immigrant, it's the branch library that's their community connection. That's where they construct their community."
And a library would be a sign that Chinatown is valued as much as the city's other ethnic enclaves.
'We Have A Duty'
In his State of the City address in January, Boston Mayor Marty Walsh delivered a promise that activists like Fan and Lowe have long awaited: "We listened to the community," he said, "and we're finally bringing library services back to the Chinatown neighborhood."
For now, the details are unclear while the city looks for a permanent location.
David Leonard became the new president of the BPL last June. He isn't ready to talk specifics, but he says his office sees this as an opportunity to serve both Chinatown and the broader Asian-American community, after too long.
"If it's about preserving aspects of an American immigrant community, we have a duty to try and work out what that model will look like," Leonard says.
The plan for the Chinatown library will start to take shape Tuesday evening, as library officials hold the first of several public meetings on the plan.
It will be a while before those talks translate into a building. But this neighborhood has gotten used to waiting.
This segment aired on April 25, 2017.