There's Now Another Quincy — And It's On Mars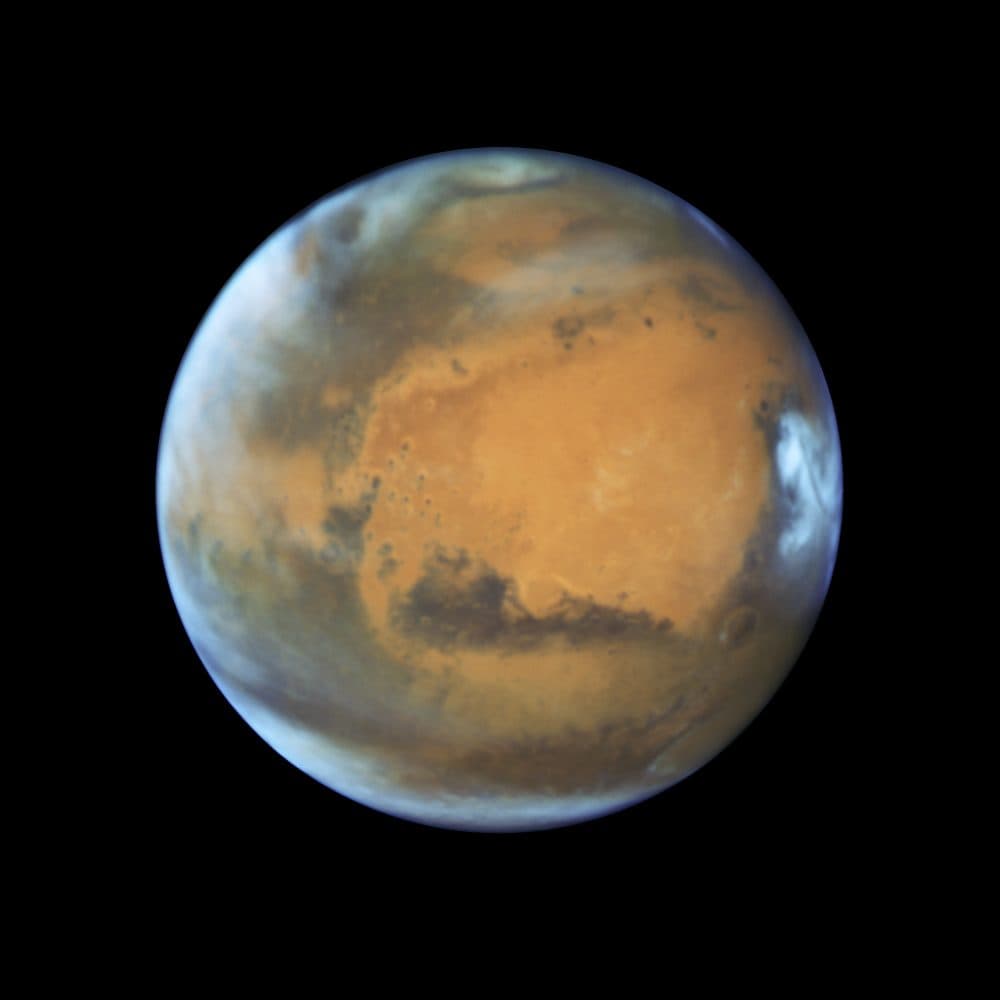 This article is more than 3 years old.
In the future, when residents say they live in Quincy, they may have to specify: Massachusetts ... or Mars? And they'll have Earth-born Quincy-native Fred Calef III to thank for the question.
Calef is a geologist and the geospatial information scientist for NASA's Curiosity Mars mission. (His nickname is the "Keeper of the Maps.") He checks in on the rover and processes data from the rocks it collects.
The scientist named two sections in Mars' Gale Crater in honor of Quincy, the "City of Presidents." Gale Crater was the landing site for NASA's Curiosity rover almost five years ago. Inside is Mount Sharp — a mound that would be three miles high here on Earth.
Two spots inside Gale Crater now have a Quincy connection: About 1 square mile is named after the city itself and the second is named for Squantum, a Quincy neighborhood.
A number of other New England connections seem to be popping up on the Red Planet as well. There's a Kennedy Mountain, Ogunquit Beach and a Robert Frost Pass.
The International Astronomical Union requires that naming conventions have some sort of geologic tie. Other than that, the scientists can be creative.
The city of Quincy has a history of granite quarrying and Calef said he grew up with that in mind. To him, the Martian connection made sense.
"At the end of my street was a granite quarry," Calef said. "Rocks were always kind of on my mind growing up, so to me it always had a geologic significance."
The Curiosity Rover has since moved away from Quincy and Squantum, but it's still in the Martian neighborhood. While Earth-based Quincy is home to more than a dozen Dunkin' Donuts, 13 if you count North Quincy, Calef said there's a "low chance of putting a Dunkies there."
But hey, we know Mars has flowing liquid water under its surface. So if humans ever get to Mars, they'll theoretically have the chance of getting their Dunkins fix.
"But we do run on coffee," Calef said, "so it is important to us."