'Small Crimes,' Adapted From A Local Writer's Noir Novel, Streams On Netflix
This article is more than 5 years old.
One of the oldest tropes in the noir playbook is the remorseful convict just released from prison, struggling to go straight while ensnared by the sins of his past. The most refreshing thing about "Small Crimes" — a nifty little potboiler that dropped Friday on Netflix — is the way disgraced former detective Joe Denton flips that cliché on its head the moment he gets out of the joint.
A pathological liar who uses his AA sobriety chip as a shot-glass coaster, Joe spends the early parts of the picture rehearsing regretful speeches that are full of, shall we say, baloney. He might have paid his debt to society but Joe still has some bad obligations to even worse people, and the movie's most satisfying scenes feature our ostensible hero worming his way out of impossible situations, behaving even more unscrupulously than the villains.
Adapted from a 2008 novel by Needham's Dave Zeltserman, "Small Crimes" is the cinematic equivalent of an amusing novel that distracts you during a cross-country flight. It's the perfect movie to premiere on Netflix, not quite distinguished enough to warrant a trip to the multiplex but ideal couch company on a rainy afternoon. Such modest virtues should not be underestimated.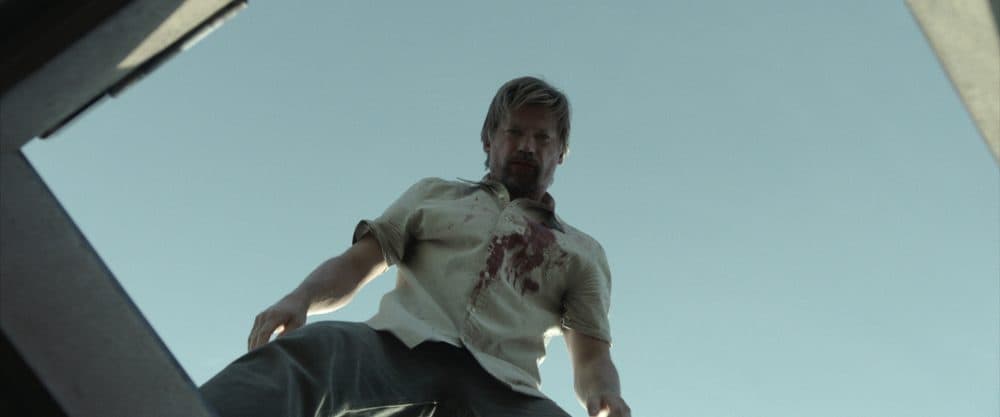 Played by "Game of Thrones" star Nikolaj Coster-Waldau in a good performance that really probably needed to be great, Joe Denton finds himself caught between the straight-arrow district attorney (Michael Kinney) whose face he disfigured six years ago in a drunken stupor, and the crooked cops and mob goons scrambling to wipe their fingerprints off an old murder case that's about to be re-opened. Indispensable character actor Gary Cole has a grand old time as Joe's cheerfully corrupt ex-partner, cursing even more than he does every week on HBO's "Veep," while making sinister insinuations that chill your blood.
There's also the matter of an ailing mob boss whose deathbed confessions might cook all of their gooses, and his no-goodnik son (the peerlessly smarmy Pat Healy) who doesn't appear temperamentally fit to inherit the family business. Mixed into this is Joe's curious romance with a wallflower hospice nurse ("Deadwood's" Molly Parker), who can't possibly be as naïve as she seems, plus an all-knowing strip club owner played by cult-movie legend Larry Fessenden.
Director Evan Katz and his co-screenwriter Macon Blair have resumés full of significantly more outré thrillers and midnight-movie fare. (The latter's directorial debut, "I Don't Feel at Home in This World Anymore" somehow won the Grand Jury Prize at Sundance this year, despite being the ugliest and stupidest thing I saw there.) Perhaps in deference to the source material, "Small Crimes" is a bit stiffer and less perverse than their previous pictures, though it still showcases a sly visual wit. There's a great recurring gag in which Joe strides off-screen seemingly determined to do the right thing, then immediately walks right back into the frame and does something terrible.
The only innocents here are Joe's parents, played by Jacki Weaver and the great Robert Forster. Mom's had more than her fill of her son's miscreant ways, while Dad keeps intervening and enabling the boy, constantly blaming his own failings for Joe's downfall. The sad-eyed Forster is one of those rumpled, journeymen actors incapable of doing anything onscreen that isn't heartbreakingly authentic, and his scenes provide ballast, keeping the movie's amorality from getting too glib.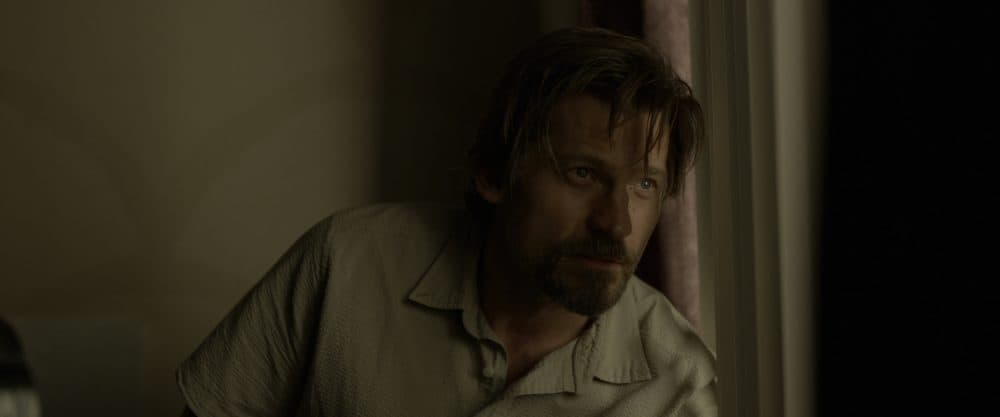 Zeltserman's book was set in Vermont, but the film has relocated to a generic Anytown, U.S.A. where the license places read New York. (It was shot in Montreal.) This is the kind of place where the town paper carries news of the violent ex-cop's parole below the fold, beneath an important article about the upcoming pumpkin festival. One might wonder how much economic interest such an area could possibly hold for such a large organized crime operation, but the bucolic setting makes a nice change of pace from the usual urban blight.
Rooting for the bad guy is a tricky proposition. If nothing else, Coster-Waldau — who often resembles a less-psychologically tormented Viggo Mortensen — is a terrific onscreen liar. He lets us see the gears turning in Joe's mind whenever he's spouting wonderfully insincere sentiments. But a more magnetic actor would also have allowed us to share in the character's wickedness, and a great crime movie would have made us complicit in his transgressions, instead of merely entertaining us with them.
As is, we've still got a solid, well-crafted little genre picture here, which I assure you in this day and age is nothing to sneeze at. "Small Crimes" is a movie of small pleasures, but not inconsiderable ones.