Here's What Boston City Hall Could Have Looked Like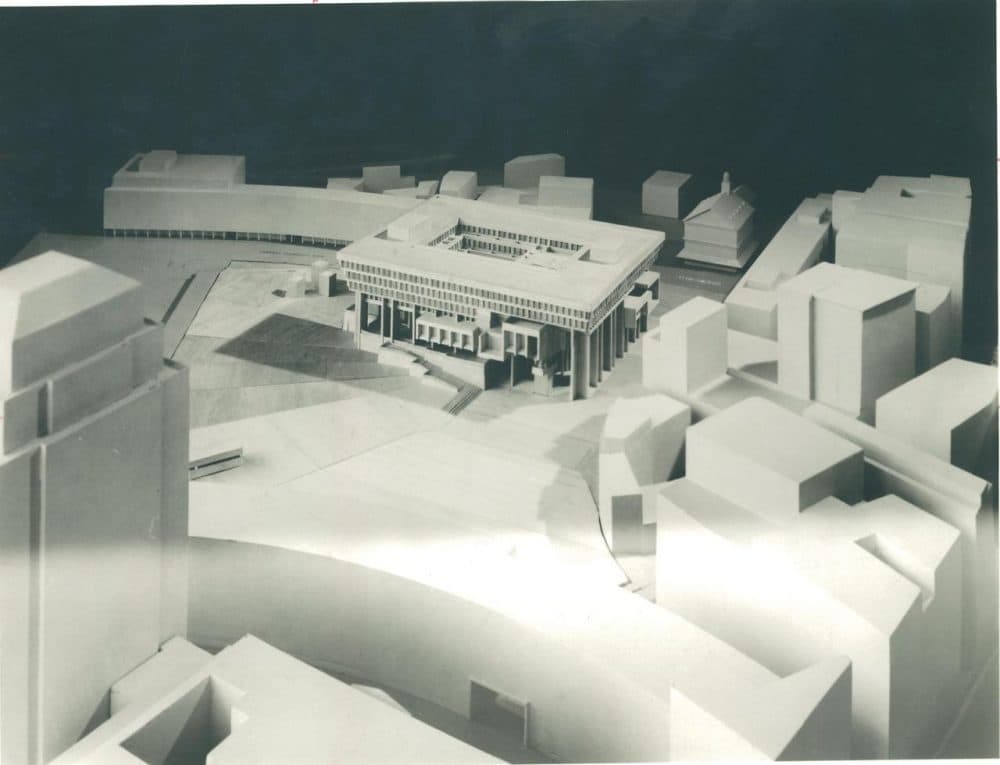 This article is more than 5 years old.
Fifty-five years ago today, a panel of judges announced the winning design for Boston's new City Hall, according to the Boston City Archives.
We all know what we ended up with — and many have strong opinions about the brutalist structure. But what do you think about what could have been?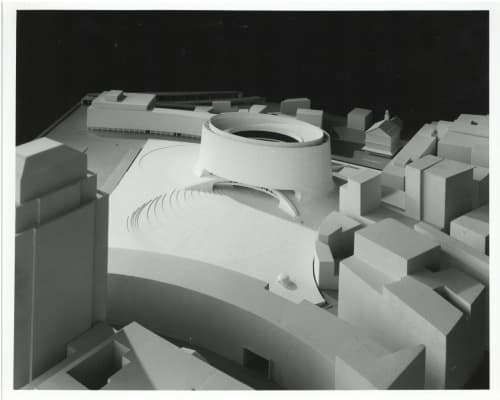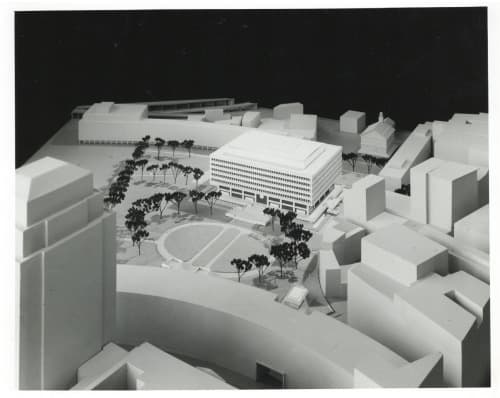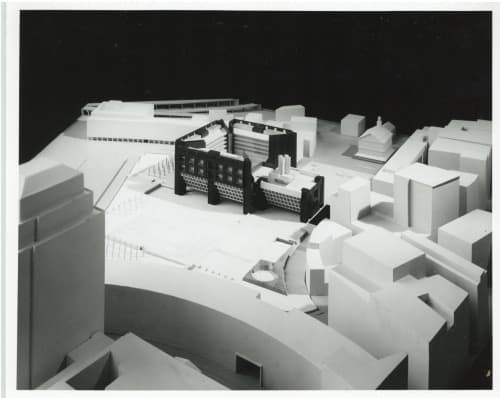 According to the city, these are some of the finalists that lost out to the design by Gerhard Kallmann, Noel McKinnell and Edward Knowles that we're familiar with.
In a story [subscription required] published in 1969, around the time City Hall was completed, The Boston Globe reported that the decision to hold a competition for the building design was controversial, but "gained acclaim in the professional community."
"It was the first such contest for a public building since the turn of the century," the article says.
The city says it received 256 entries, and according to the Globe, the final choice left many unhappy:
The choice was applauded by the professional world, but there was little acclaim from the public, puzzled over the unusual lines.

But the architects' boldness was rewarded. They, not the public, which often lags in matters of taste, had their way, and construction of what is probably the most unusual building in the country got underway.
The 1969 story went on to call the building a "testament that Boston for all her faults has always done things with a grace and touch of boldness that is lacking elsewhere."
(Hat tip to Universal Hub, where we first saw these photos posted.)
Correction: Due to an error on the Boston City Archives website, an earlier version of this story misstated the year the winner of the City Hall design contest was announced. 
This article was originally published on May 03, 2017.