At The 9th Massachusetts Poetry Festival, 'Words Matter'
The ninth Massachusetts Poetry Festival will bring more than 150 poets to Salem to present nearly 100 poetry readings and workshops, a small press and literary fair, panels, poetry slams, and open-air readings from Friday, May 5, to Sunday, May 7.
"I think it's about the festival coming together given our new political reality," says January Gill O'Neil, the festival's executive director. "The festival this year will be about inclusion and a group with strong affinity coming together to share words. And we've found out this year how important words are and what happens when someone misuses them. It's an important year for poetry. Words matter."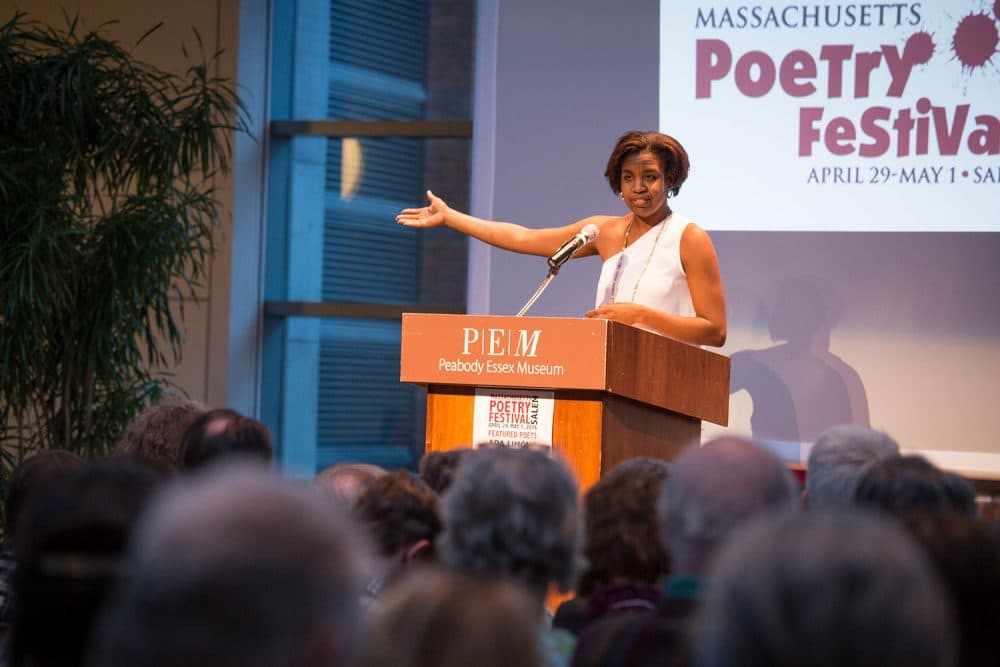 Louise Glück, the author of the Pulitzer Prize-winning 1992 book "The Wild Iris" and past U.S. poet laureate, will speak. "A master," O'Neil calls her. "She is a technician. I think she's a gold standard of what poets are. … I think she is just very skilled at finding the right word."
Other headliners include Eileen Myles, the punk poet and inspiration for one of the characters on the Amazon series "Transparent," which has also featured recitations of the Massachusetts native's poems, and Ross Gay, whose 2015 book "Catalog of Unabashed Gratitude" was a finalist for the National Book Award. "There is a lot of joy in his work, gratitude, wonder and amazement," O'Neil says.
The five winners of the festival's "Raining Poetry Project" will have their poems on the theme of migration become part of a public art project. Using water-repellent paint, "we'll spray paint poems on the ground that will reveal themselves when it rains," O'Neil says.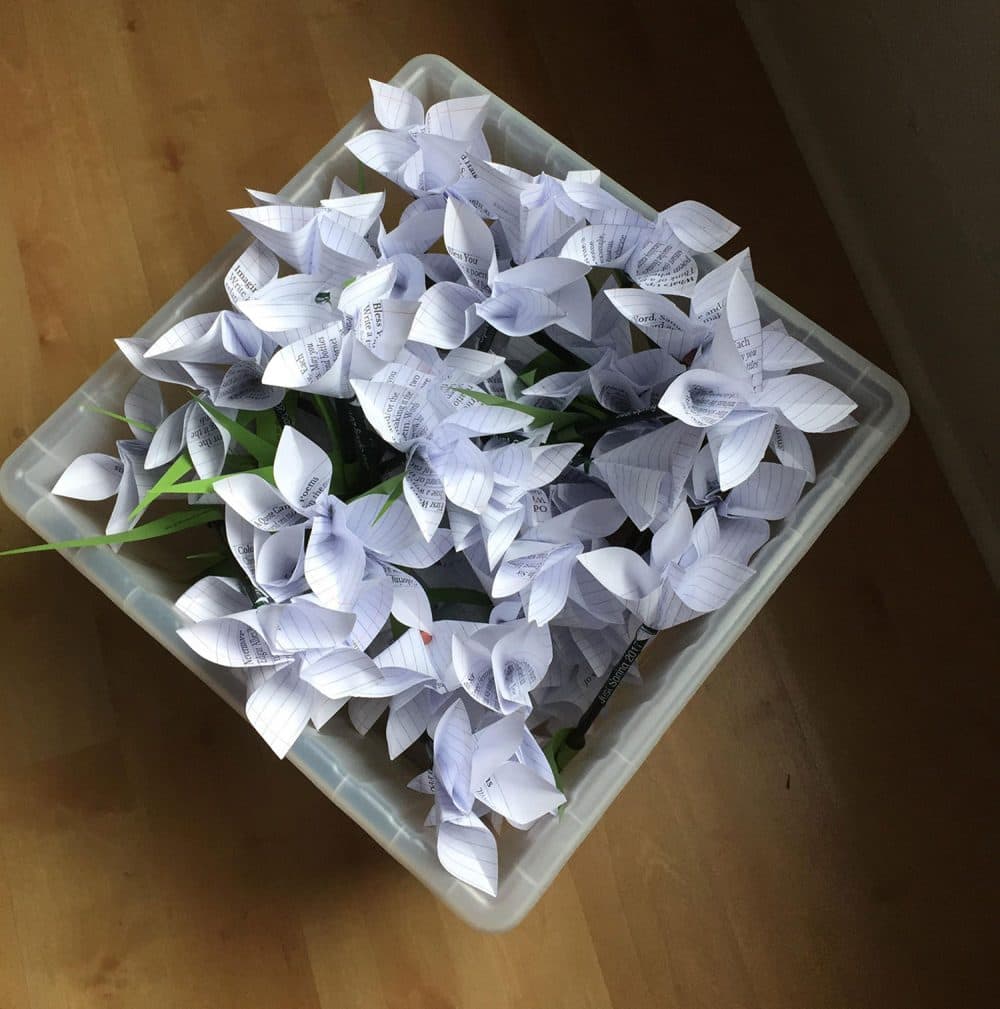 For this year's festival, Beverly poet Colleen Michaels and Beverly artist Stacy Thomas-Vickory along with students Brittney Butterfield and Grayson Gemmiti have created "Just Spring," an installation of 1,000 paper flowers at Salem's Peabody Essex Museum. When unfolded, the blossoms reveal prompts within inviting participants to write poems. Visitors are also invited to chalk favorite lines of verse around the festival headquarters at Salem's Old Town Hall in Derby Square and the sidewalks on Front Street.
Boston Poet Laureate Danielle Legros Georges and past Somerville Poet Laureate Nicole Terez Dutton will be part of a panel discussing public engagement with poetry. Other panels and workshops will discuss how to write poetry inspired by your photo stream, by physics, by motherhood, by mourning, by Massachusetts' former industrial towns.
Workshops will address how to talk about gender identity in the classroom, how poetry can respond to loss in the natural world, as well as how to author optimistic, eco-conscious "solarpunk" poetry. The festival will also include an examination of the late Pulitzer Prize-winning poet Gwendolyn Brooks. And there will be readings of "Emily Dickinson's Most Depressing Poems," poems of liberation, and poetry in opposition to nuclear arms proliferation and in promotion of peace.
So many of the poets, O'Neil says, are "bringing in a larger world view so that I think they create a bit of empathy in their work. And they open spaces for people to see each other differently, with a little more humanity."