Chelsea Man Arrested In Apparent Double Homicide In South Boston Luxury Condo
Two apparent residents of a Boston luxury condominium have been found dead inside the building, and the suspect in their deaths was shot multiple times after exchanging gunfire with police officers, police said.
Officers were called to the Macallen Building on Friday night in the South Boston neighborhood in response to a report of a man with a gun.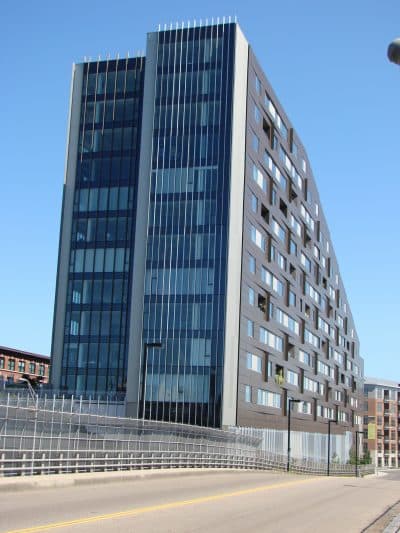 Commissioner William Evans says a man, identified as Bampumim Teixeira, of Chelsea, fired on the officers when they confronted him at the door of a penthouse condo and police fired back. Police say the 30-year-old Teixeira fired his gun once, suffered multiple gunshot wounds, and was hospitalized with non-life-threatening injuries.
Evans said the officers were "pretty shaken up" but not injured.
There was no word on a possible motive for the shooting. Police say multiple charges are expected against Teixeira.
A man and a woman in their 50s were found dead inside the 11th floor condo. Police wouldn't say how the two unidentified victims were killed but described the deaths as a double homicide.
Evans says the victims apparently were residents of the building. He says authorities believe that the victims and Teixeira knew each other.
This article was originally published on May 06, 2017.