Colleagues And Loved Ones Mourn Beloved Doctors Slain In Boston
03:18
Play
Family, friends and the hundreds of patients who relied on Dr. Lina Bolanos and Dr. Richard Field are anxious for answers about why someone would kill two people who brought joy to many.
On Monday, Bampumim Teixeira was charged with killing the two doctors, who had planned to marry, on Friday night inside Field's luxury condo in Boston's South End.
As detectives continue to investigate the homicides, members of the medical community, patients, family and friends are remembering the doctors.
'Magic Man'
If it weren't for Dr. Field, Jeffrey McDowell says he might not be walking today.
"He was a magic man with that needle," he said, laughing.
And, says McDowell, Field was also a good listener, a really kind man.
"I've seen a few doctors and I haven't met one quite with his personality. He wasn't a snooty doctor, he a down-to-Earth type of guy," he said.
McDowell, an ex-Marine, had been seeing Field for pain relief from spinal injuries for about four years. At his most recent appointment in March, McDowell, who says he's not the sentimental type, couldn't resist showing Field a little love.
"I gave him a hug," McDowell said. "I said thank you. That's the last time I saw him."
'An Angel'
"We shared so much as sisters, so many laughs," said Andrea Ustman, Bolanos' first cousin, who she sometimes calls her sister. The two women grew up together in Colombia, where Ustman says the family hopes to bury the Harvard-trained doctor who made them so proud.
Ustman, who is pregnant, talked to her cousin last week, and Bolanos showed off things she'd bought for the baby.
"Lina wasn't a human being, she was an angel that God gave to our family to make us happy and leave us with many teachings in spite of her short life on this Earth," Ustman said.
Colleagues at the Boston hospitals where Bolanos trained as a pediatric anesthesiologist describe a shining star: a woman who was hard-working, sincere and lots of fun. She calmed children and parents alike.
Dr. Aman Kalra, the chief of pediatric anesthesia at Tufts Medical Center, was Bolanos' mentor when she did a one-year fellowship at the hospital seven years ago.
Said Kalra: "Thinking of Lina, someone full of energy, always a delight to work with; you could rely on her even in the most difficult of circumstances."
Which you might say is what Tufts staff faced this weekend when they realized the trauma patient who'd come into the ER on Friday night was the suspect in the death of Bolanos and Field. Now, says Dr. Kalra, those who knew the two doctors want to understand what happened, although some details of the killings compound the grief.
"It'll be awhile before we can really get over this thing. It's really distressing, for a lot of people," Kalra said.
Grief counselors are available to colleagues at the clinics and hospitals where Bolanos and Field touched many lives.
There was an informal gathering on Monday at Mass Eye and Ear Institute, where Bolanos practiced. More formal services for the two will be finalized in the next day or two.
With reporting from WBUR's Simón Rios
This segment aired on May 9, 2017.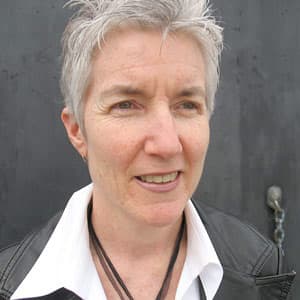 Martha Bebinger Reporter
Martha Bebinger covers health care and other general assignments for WBUR.