New York Town Settles With Family Of Slain Easton Man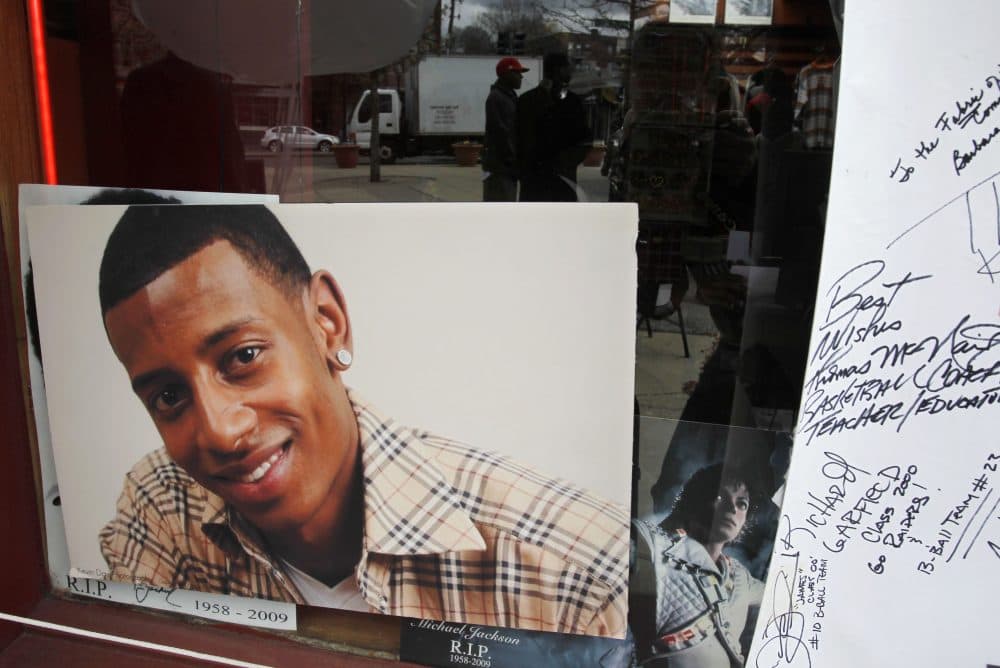 This article is more than 4 years old.
The family of a black college football player shot and killed by a white suburban New York police officer in 2010 has received a formal apology.
A settlement between the parents of Danroy "D.J." Henry, of Easton, Massachusetts, and the town of Mount Pleasant, New York, was announced Tuesday.
The settlement resolves claims that responding police officers delayed medical attention to D.J. as he lay dying and includes a public apology.
Michael Sussman, an attorney for the Henry family, says Mount Pleasant's police chief misrepresented what happened.
"Chief Alagno told the world that D.J. Henry had aggressively driven toward two police officers causing them both to shoot at his vehicle and at him. This was untrue," Sussman told WBUR.
The 20-year-old Henry, a junior at Pace University, was shot as he drove through a parking lot away from a disturbance outside a bar.
D.J.'s mother, Angela Henry, says police had ordered her son to move.
"D.J. was trying to do the right thing that night," she told WBUR. "He wasn't trying to disobey any orders. He was just trying to do what was asked of him which was to move his car."
The settlement also includes an undisclosed sum from the town to the family, and an undisclosed contribution from the town to a scholarship fund named for Henry.
The town's statement said it "regrets any statements made on its behalf in the immediate aftermath of the incident, before the events were fully investigated and the underlying facts understood."
With reporting by the Associated Press and WBUR's Delores Handy