'How To Be A Rock Critic' Makes Music Out Of One Critic's Words At ArtsEmerson
I spent an hour and a half hanging out with Lester Bangs the other night. Or at least that's what "How to Be a Rock Critic" feels like. Culled from an exhaustive examination of the late rock critic's published and unpublished works, the show is lovingly obsessive, occasionally manic; it searches for coherence sometimes in tightly packed prose and sometimes through a white-knuckled faith in the implied poetry of adjacent anecdotes. That is to say, it winningly takes on the character of the works on which it's based.
The show was written by wife-and-husband team Jessica Blank and Erik Jensen, directed by her and performed by him. With help from Richard Hoover's endlessly detailed living room set and sound designer David Robbins' carefully layered tour of 1960s, '70s and '80s rock selections, the work of Blank and Jensen definitely gives the impression of a comfortable hang with Bangs, one of those guys (and yes, the field was teeming with guys) who insisted on taking rock 'n' roll seriously as worthy fodder for intellectual examination, and in turn inspired a generation of music lovers and critics-to-be.
But that's not to say you learn anything about him.
"How to Be a Rock Critic" is Lester Bangs karaoke, not a character study. The only through-lines are a vague sense of chronology — Bangs grows up in the suburbs, moves to Detroit and falls in love with the Stooges, then moves to New York City and falls in love with Television and the nascent punk scene — and the suggestion that he has a worsening substance abuse problem. (Over the course of the one-act's 90 minutes, he progresses from downing cough syrup to handfuls of pills, though we get little sense of the function these apparent addictions played in his life.) It plays at the Paramount Center's Jackie Liebergott Black Box Theatre through May 21.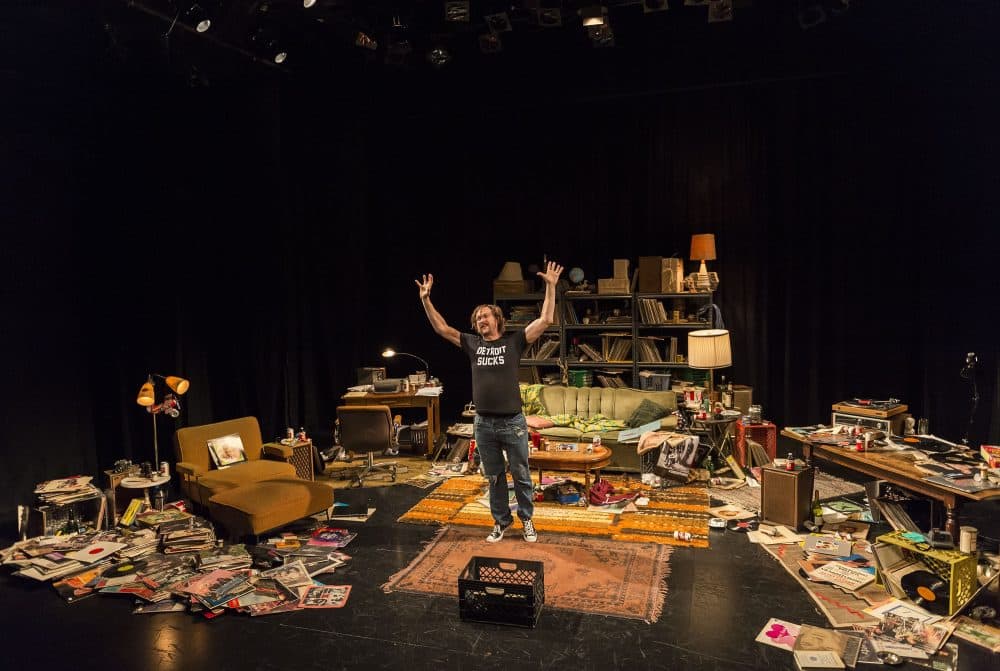 Jensen presents an endlessly affable Bangs, a music geek who gets off on sharing good music and his opinions about it, not jealously hoarding either like hipster fetish objects. This Bangs is highly likable, and both actor and director navigate the material with an intuitive sense of forward motion. If he defines himself by his taste, it's by what he likes, not what he disdains. He is the type of person who finds it "awkward" when a visitor is over and he can't quite put his finger on a copy of Van Morrison's "Astral Weeks." Embarrassing, indeed.
As depicted here, Bangs seemed equally concerned with asserting the essential role of myth-making at the heart of the rock 'n' roll enterprise and sadly bemoaning the artificiality of those myths. For all its references to purity and honesty, Bangs' worldview here is firmly romantic. His thought process seems centered on a need both for heroes and for the inevitable disappointment of seeing their heroic stature punctured by evidence of mere mortality.
It's a frame of reference that seems dated now, in an era of celebrity over-sharing on Instagram and festival VIP packages that offer backstage access to the artists' meal service. But it's valuable to remember. Whether Bangs would see the increased accessibility of pop stars — in both its feigned and genuine manifestations — as a good or bad thing seems a topic worth exploring in a play like this.
There's precious little street-level observation of the music history that Bangs was privy to. Even a humblebrag about being flown to London to interview the Clash turns into a formalist exercise in myth-deconstruction, with an on-the-nose callback to another story through which Bangs' character was also meant to be seen deepening through our observation of his capacity to be spooked by someone else getting brutalized.
It's telling that this material only seems capable of viewing Bangs by watching him observe someone else. Yes, his life's work is commentary and reportage, but surely his fans are drawn to him by whatever in his work is original, and speaking from its own voice. For a play crafted almost entirely from that voice, it's frustrating to get so little a sense of this man beyond his personality.
If the title of this play is to be taken literally, the subject's instructional seminar on doing what he does for a living boils down to an endorsement of listener enthusiasm. There's no real aesthetic here, just an assertion of stuff he likes and doesn't like, and an infectious belief in being a generous hearer. Television is great, the Beatles aren't, Lou Reed is a jerk and that is that.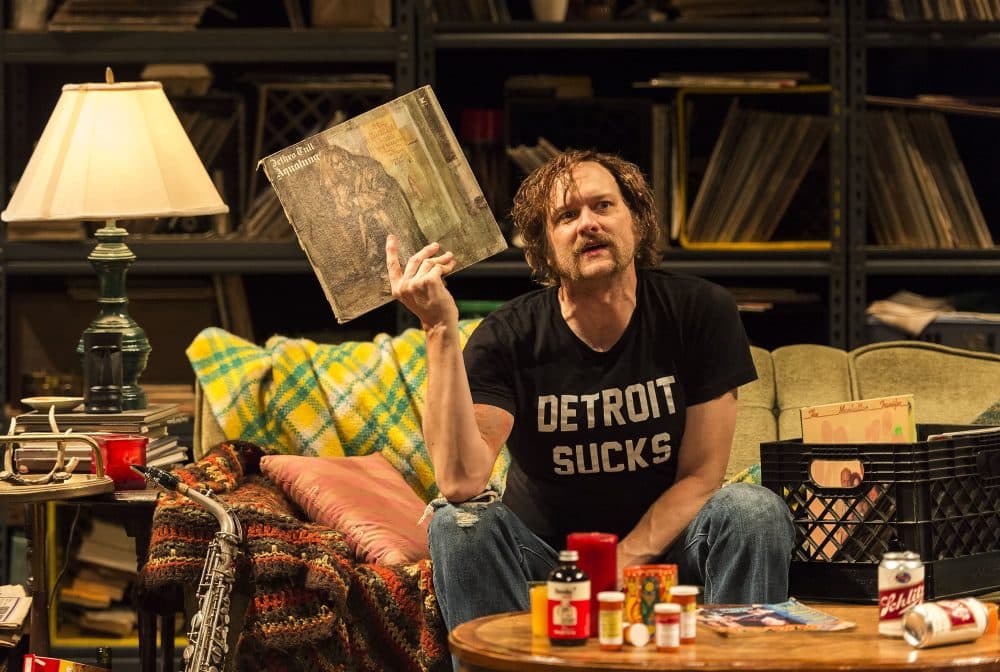 Lots of the text here is very pithy and quotable, and leaves me wanting to pick up a volume of Bangs' work — including his quip that criticism is about "inflicting your taste on other people." It can be that, yes, but criticism can also lay out a framework for examining a given work while being forthright about what should be measured and why it matters. The best and most useful criticism brings something original to bear and lives in conversation with its subject.
As heard here, Bangs sure is a good talker. "How to Be a Rock Critic" is less a conversation with him than an attractive recitation of some of his greatest hits. As such, fans should be happy enough to turn it up and let it play. I wonder, though, what more is to be found on his B sides.