At UMass Amherst Commencement, Sen. Warren Takes Jab At Trump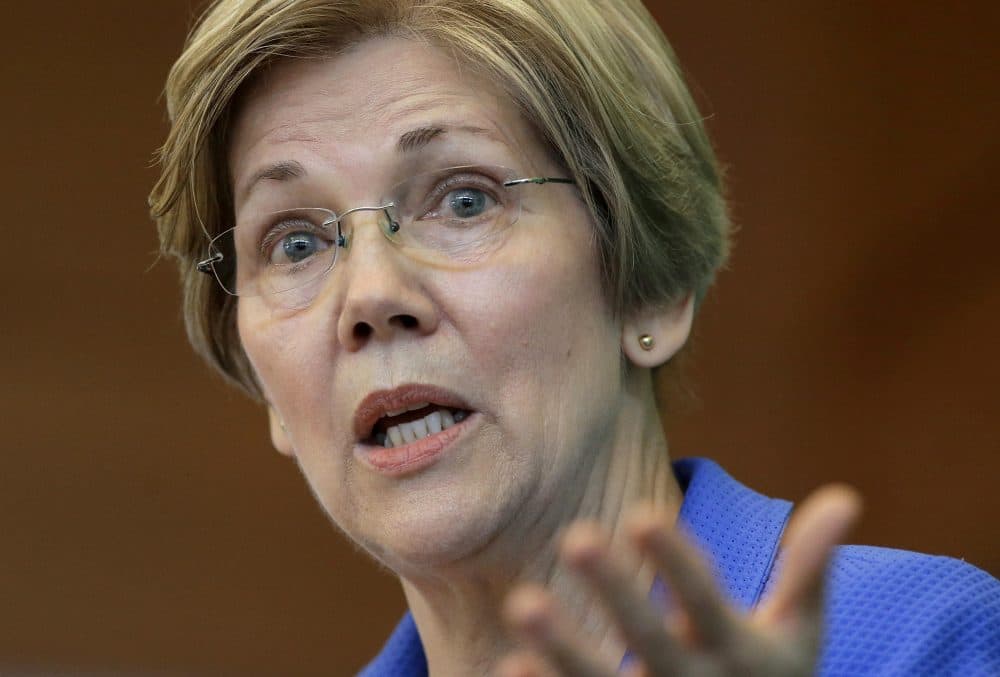 This article is more than 4 years old.
U.S. Sen. Elizabeth Warren took a quick jab at President Donald Trump on Friday while urging newly minted University of Massachusetts-Amherst graduates to get more involved in the democracy of public policy and pursue issues they care about.
During her commencement address, she ticked off a list of possible causes, including student debt, access to voting, bullying and free speech.
The Democrat then wryly suggested the students also could fight for "the principle that no one, no one in this country is above the law and we need a Justice Department, not an obstruction of justice department."
That last recommendation received big cheers from the crowd. It was a reference to Trump's firing this week of FBI Director James Comey, whose agency is investigating allegations of collaboration between Russia and Trump's Republican presidential campaign last year.
Trump has denied any Russian connections, expressing frustration with "this Russia thing" and dismissing the investigation as "a hoax."
Warren, first elected in 2012, was a pointed critic of Trump during the presidential election, regularly attacking him on Twitter. Since his election, she has continued her criticism, most recently calling for the appointment of an independent prosecutor to investigate the Trump campaign and Russia following Comey's sudden ouster.
On Friday, Warren spent much of her address stressing the importance of democracy and how politicians need to hear from everyday people like the graduates, not the corporate CEOs, Wall Street and others "who spend buckets of money" to make sure their interests are heard.
"Here's the thing: Your elected officials are increasingly working only for the few, the very wealthy few, and they are setting policies that only benefit the few, the very wealthy few," she said. "And if that doesn't change soon, then this country will fundamentally change. It is your world, your future on the line."
UMass Amherst Chancellor Kumble Subbaswamy said Warren, who's a consumer advocate, is a strong role model for students.
This article was originally published on May 13, 2017.