Hoping To Help Doctors Dissect Data, Partners And GE Make Joint Investment In Artificial Intelligence
03:58
Play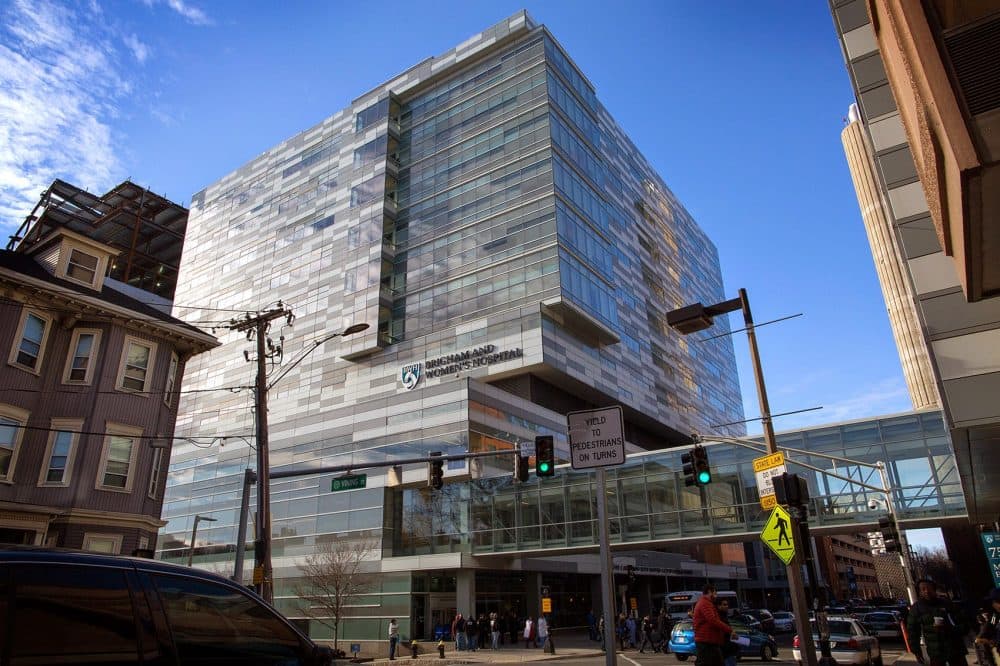 This article is more than 4 years old.
Partners HealthCare and GE Healthcare will collaborate to produce technology based in the emerging world of artificial intelligence. The initial focus of the 10-year venture announced Wednesday will be radiology and pathology, two image-heavy areas of medicine.
Tech Hopes For Data-Filtering And Earlier Detection Of Disease
GE says artificial intelligence will make diagnostic tests available in new markets worldwide. Partners plans to integrate machine reading into every element of patient care.
For Partners, the collaboration is partly a response to a challenge that overwhelms many physicians: too much data. Some of the latest CT scans produce 5,000 images in 15 seconds.
"We are literally inundating our clinicians with data of all kinds as medicine becomes more sophisticated," said Partners CEO Dr. David Torchiana. "And rather than enhancing the quality of care, it sometimes seems to complicate and render care more difficult and confusing."
Partners and GE envision apps built on algorithms that filter data. Researchers are already training programs to tell the difference between normal and abnormal tests. For now, interpreting an abnormal test and making a diagnosis will still be left to doctors.
"The lay public thinks we're going to make a machine-learning algorithm that's going to interpret the CT scan, yet we know that the CT scan has hundreds of features that we look for as a human," said Dr. James Brink, chief of radiology at Massachusetts General Hospital.
Brink says each algorithm will have a specific job: to search for nodules in the lung or changes in a lymph node. Within these specific areas, computers will scan images more quickly — possibly more thoroughly than doctors — and may detect problems before they would be seen by a human eye. A radiologist might collect findings from a suite of apps and integrate them in a patient's report.
The hope is that these programs will help doctors find early-stage tumors, diagnose a stroke before damage sets in, and analyze complex spinal injuries to help avoid paralysis. Supporters say the potential for improving care is enormous.
"This is not nibbling around the edges to make something 5 percent better," said John Flannery, the CEO of GE Healthcare. "I look at this as the beginning of a journey, but the impact of the journey is going to quantum."
Will AI Make Physicians More Efficient — Or Less Necessary?
Some in the health care community urge caution.
"There's an incredible amount of hype around new technologies and artificial intelligence," said David Howard, an associate professor of health policy and management at the Rollins School of Public Health at Emory University in Atlanta.
Algorithms used to read mammograms have shown mixed results. And earlier this year, MD Anderson Cancer Center in Texas stopped a big data cancer detection project using IBM Watson.
"So we really need to wait to see the evidence until we decide whether these new technologies are worthwhile and whether they help patients," Howard said.
Partners and GE Healthcare will have to produce evidence as they seek FDA approval for artificial intelligence-based tools. They would likely have to be at least as good as humans. But, Dr. Keith Dreyer, the chief data science officer for Mass General and Brigham and Women's Hospital, says this is not about replacing doctors.
"The way I think about this, and it's not trite, is man plus machine vs. man without machine," Dreyer said. Radiologists working with machines will have more time to spend on complex cases because they won't waste time reviewing thousands of normal test results.
"We're just going to make this equipment so much more efficient, and the physicians so much more efficient, that we'll be more engaged in the care process," said Dreyer, a radiologist.
Many companies promoting the use of artificial intelligence in health care expect it to replace some percentage of doctors. But as doctors become more efficient, hospitals probably won't need as many, says Neil Patel, president of Chicago-based Healthbox, an investment and consulting firm with AI clients.
"Going forward, you can put two and two together," said Patel. "As the AI becomes smarter and more self-sufficient, then you can imagine that the need for general physicians that aren't specialized in specific areas, there could be a reduced need for them."
On the other hand, GE Healthcare says there are billions of people who would benefit from remote consultations or test interpretations using these digital tools – which could mean more work for doctors. There's a lot of debate about how artificial intelligence will change medical care as we know it and when.
Dreyer says the first tools produced via this new GE-Partners collaboration could be on the market in less than two years.
Neither Partners nor GE would say how much they are investing in the collaboration, but both said GE's move to Boston helped cement the deal.
It's an example of "the reason we moved to Boston," said Flannery, "to be in the middle of the action."
This segment aired on May 18, 2017.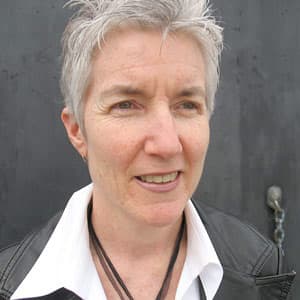 Martha Bebinger Reporter
Martha Bebinger covers health care and other general assignments for WBUR.