With Federal Decision Nearing, Southern New England Towns Push Back Against Rail Plan
04:31
Play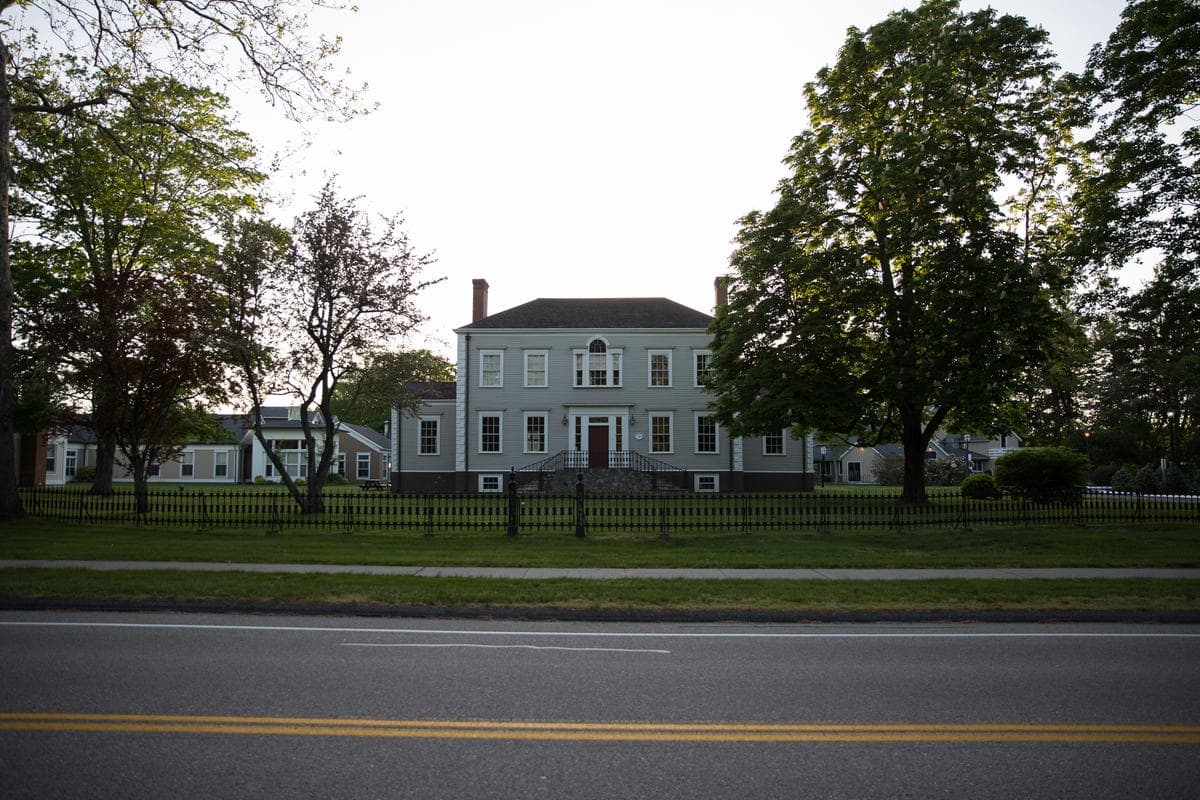 This article is more than 3 years old.
When you look at the historic houses of Old Lyme, Connecticut and the nearby Lieutenant River, it's easy to picture colonial New England as it was centuries ago.
But it's also easy to hear the noise of busy traffic passing by on I-95.
Greg Stroud of the Connecticut Trust for Historic Preservation says this part of town, which was an artist's colony in the early 20th century, has seen its share of impacts from the nearby highway. Despite that, he says artists still come here to draw inspiration from what the shoreline might have looked like before the Industrial Revolution.
"It is remarkably intact," Stroud says, " — a historic district of 18th and 19th century houses. And behind the historic district is a marsh. Which is important both in of terms of its ecology, but also because it's the subject matter of the American impressionism movement."
But the marshes and historic buildings are now in the path of a rail line that the Federal Railroad Administration is proposing to build from Old Lyme to Kenyon, Rhode Island, about 30 miles away.
To allow trains to go faster, the new rail line would bypass the jagged coast of Connecticut and avoid the sharp curves the current rail line has. But Stroud says those curves are there for a reason.
"We have historic towns that are built around old transportation," Stroud says. "Every curve that they want to get rid of is there for a reason — it's there because there's a historic town at the curve, or there is a marsh or a beautiful area at that curve. New England is just full of hundreds and hundreds of these."
The FRA first proposed putting the new, less-curvy rail line on tracks elevated 40 feet in the air over part of historic Old Lyme. After pushback from town officials and residents, the FRA said they'd tunnel underneath instead.
"We have a historic opportunity to shape the future of our transportation system and help ensure that the Northeast continues to thrive. But we need your help and feedback to identify a preferred alternative," said Rebecca Reyes-Alicea of the FRA in a recording addressed to the attendees of a public forum in Hartford, Connecticut last year. The FRA was looking for public input on their plan, and several people from Old Lyme came to to speak out against the bypass.
Following a social media campaign launched by Greg Stroud, hundreds of comments from Old Lyme residents poured in — it was almost a third of the comments the FRA received in total across the Northeast Corridor.
But later in 2016, Stroud's group found out through a Freedom of Information Act request that the FRA had already identified a preferred plan while they were still getting feedback from the public.
"They were just very underhanded in getting the information out there," says Charlestown, Rhode Island resident Kim Coulter.
Coulter runs a four-generation cattle farm in Charlestown and could lose her property to the bypass. Officials in her town found out about the bypass about a year after people in Old Lyme did. She says she wishes the FRA notified her personally when they first started drafting plans for the rail line.
"When we do anything — I run a farm here — we have to be totally transparent," Coulter says. "And I'm just a little farm. Our feet are held to the fire on a daily basis. But then the federal government can come in, and without warning, rip the rug out from under you? No. No, no, no. Not in this day and age."
"I mean, you have to ask the question: is it worth destroying New England in order to save 25 minutes between New York and Boston?" says Toni Gold, a longtime urban planner and activist in Hartford, Connecticut.
Gold says infrastructure planning is more complicated in New England than it is out west where there's lots of open space.
"It's very historic [in New England]. Practically every one of Connecticut's 169 towns has a town center and a town green and a Congregational church," Gold says. "And that's what we love about it. It can be very frustrating. But there's no way you can run a four-track, grade-separated rail line through that without doing major damage.
Gold thinks the FRA should instead expand rail service between New Haven and Boston on existing tracks.
The FRA said they'd consider the feedback they've received before they release their "Record of Decision" — a final blueprint for the corridor.
In a statement, the FRA said that it's up to states, cities and railroads to decide whether they'll move forward with the projects in that blueprint.
This post comes via the New England News Collaborative and was first published by WNPR.
This segment aired on May 29, 2017.