Part Of Mass. Pike Narrows To Two Lanes This Weekend In Traffic Test For Comm. Ave. Bridge Fix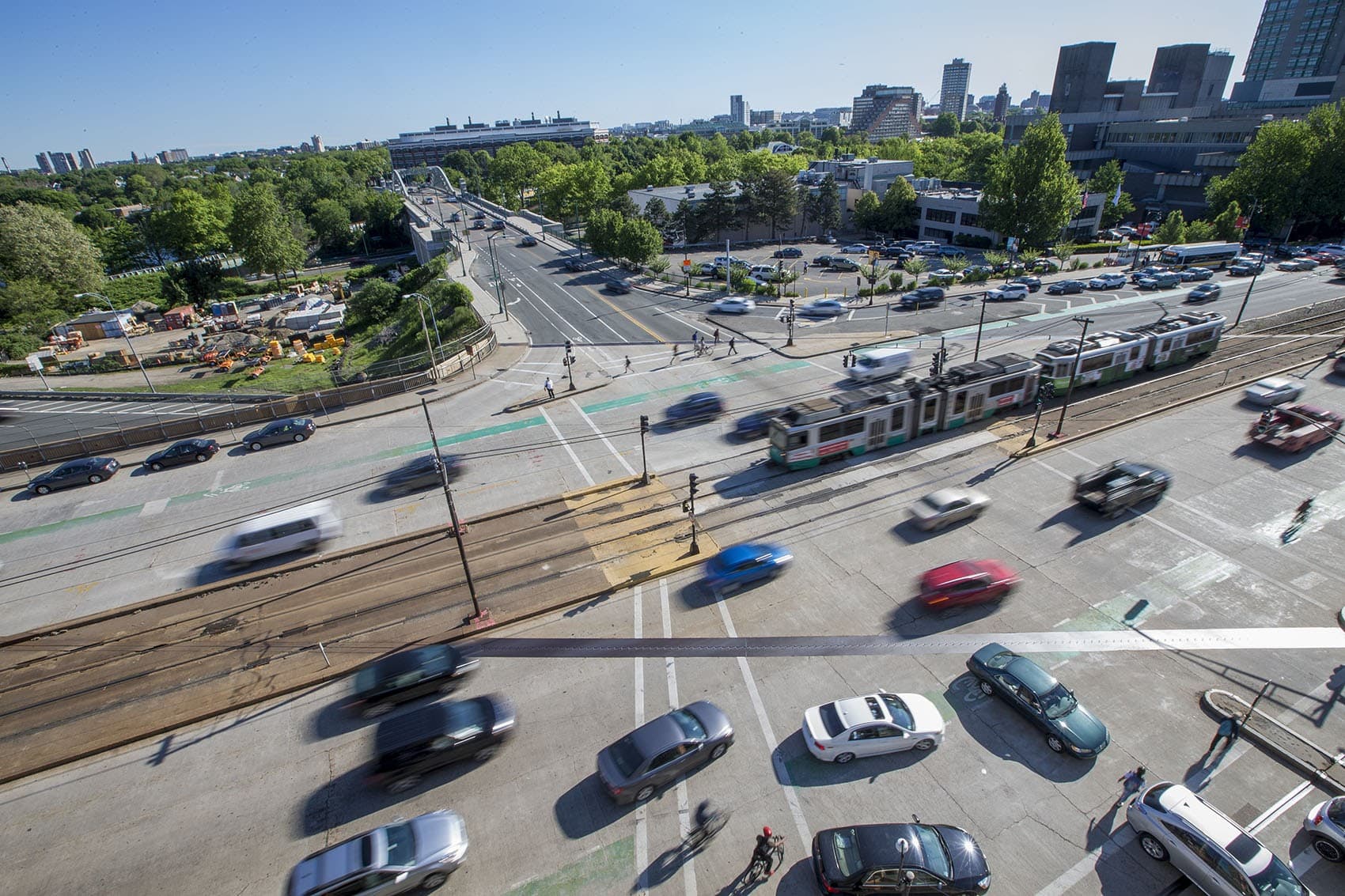 For many Boston drivers, some key roads in the city are about to be paved with a fresh coat of misery.
Starting at midnight Friday, part of the Massachusetts Turnpike will have four fewer lanes this weekend. The traffic experiment, state officials said Friday, is a "dry-run" that will allow administrators to better prepare for the closures commuters are expected to white-knuckle this summer as repairs to the Commonwealth Avenue Bridge get underway.
Traffic between the Beacon Street overpass and the Allston-Brighton tolls will be funneled into two lanes in each direction. Things will be slower, for sure.
Acting State Highway Administrator Jonathan Gulliver said officials are testing out a new traffic pattern before the big construction moves get underway.
"There's no denying that this project will disrupt the travel patterns of many of our customers, regardless of their mode of transportation," he said, adding that people hoping to travel in that area should try to take public transportation if they can this weekend.
The eastbound on-ramp from Cambridge Street to the Mass. Pike will be closed this weekend, and so will the U-turn going back into Boston off the Pike.
Construction on the half-century-old Commonwealth Avenue Bridge, which travels over the Pike, is set to take place July 26 to Aug. 14. For complete details on how to deal with/where to go regarding detours, see our earlier story here and this video simulation below:
With reporting from WBUR's Walt Wuthmann and Lisa Creamer