Mass. Democrats Criticize Trump At State Convention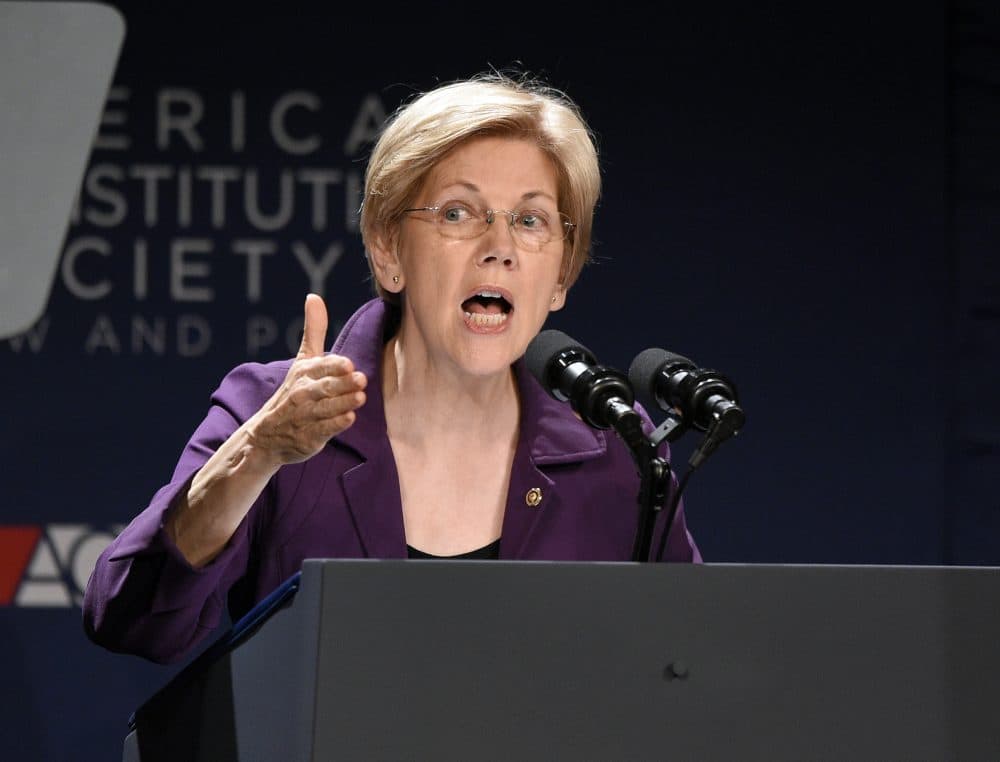 This article is more than 4 years old.
Massachusetts Democrats gathered Saturday at their annual state convention, where they criticized President Donald Trump and strategized ways to unseat Republican Gov. Charlie Baker.
U.S. Rep Jim McGovern, U.S. Sen. Elizabeth Warren and other Democrats addressed more than 3,000 delegates in Worcester.
Warren called on local Democrats to join her in the fight against Trump's policies and said Trump attacks his critics because he is afraid of them.
"Massachusetts Democrats, there's a reason Donald Trump attacks us. There's a reason he calls us names. There's a reason he says all of you illegally voted in New Hampshire," she said. "Because he's scared of you."
McGovern called Trump "an embarrassment" but acknowledged that the party has to do a better job of reaching out to the people who supported him.
"It was clear from last November that there were key populations we didn't connect with, we need to do better," he said. "We lost an election, but we didn't lose who we are. We didn't lose our soul."
The three announced Democratic candidates for governor - Newton Mayor Setti Warren, environmental activist Robert Massie and Jay Gonzalez, a budget official under former Democratic Gov. Deval Patrick - each made their case for why they are worthy challengers to Gov. Baker.
Gonzalez went after Baker in his speech, saying the governor mismanaged the budget. Gonzalez said that if elected governor, he would work for all residents regardless of race, beliefs or sexual orientation.
Massie spoke of moving into a "bold progressive future" and said he would provide the leadership that Baker has not.
Single-payer health care and free public college were two issues Warren said he would fight for if elected governor. He also hopes to challenge Democrats to do more to address economic inequality.
"We need to ask those who make a more than a million dollars a year- $20,000 a week -to pay a little more and we need to scrutinize the tax breaks we give to special interests," he said.
Baker, who remains popular in polls of Massachusetts voters, is expected to seek re-election to a second term in 2018, but hasn't officially announced.
The state delegates supported a platform that includes for making Election Day a state holiday and creating an independent redistricting commission, The Boston Globe reported. Delegates argued against for-profit prisons and allowing candidates to accept political contributions from fossil-fuel companies.
A controversial effort to amend the platform was ruled out of order because it addressed foreign policy, The Globe said. Language about "peace and security for Israelis and Palestinians," was offered, but it added that "Israel's settlements in the occupied territories are obstacles to peace."
Attempts to expand the number of committee seats and lower the threshold for amending the party charter also both failed.