Deadheads And Deadhaters Unite: 'Long Strange Trip' On Amazon Is A Great Rock Movie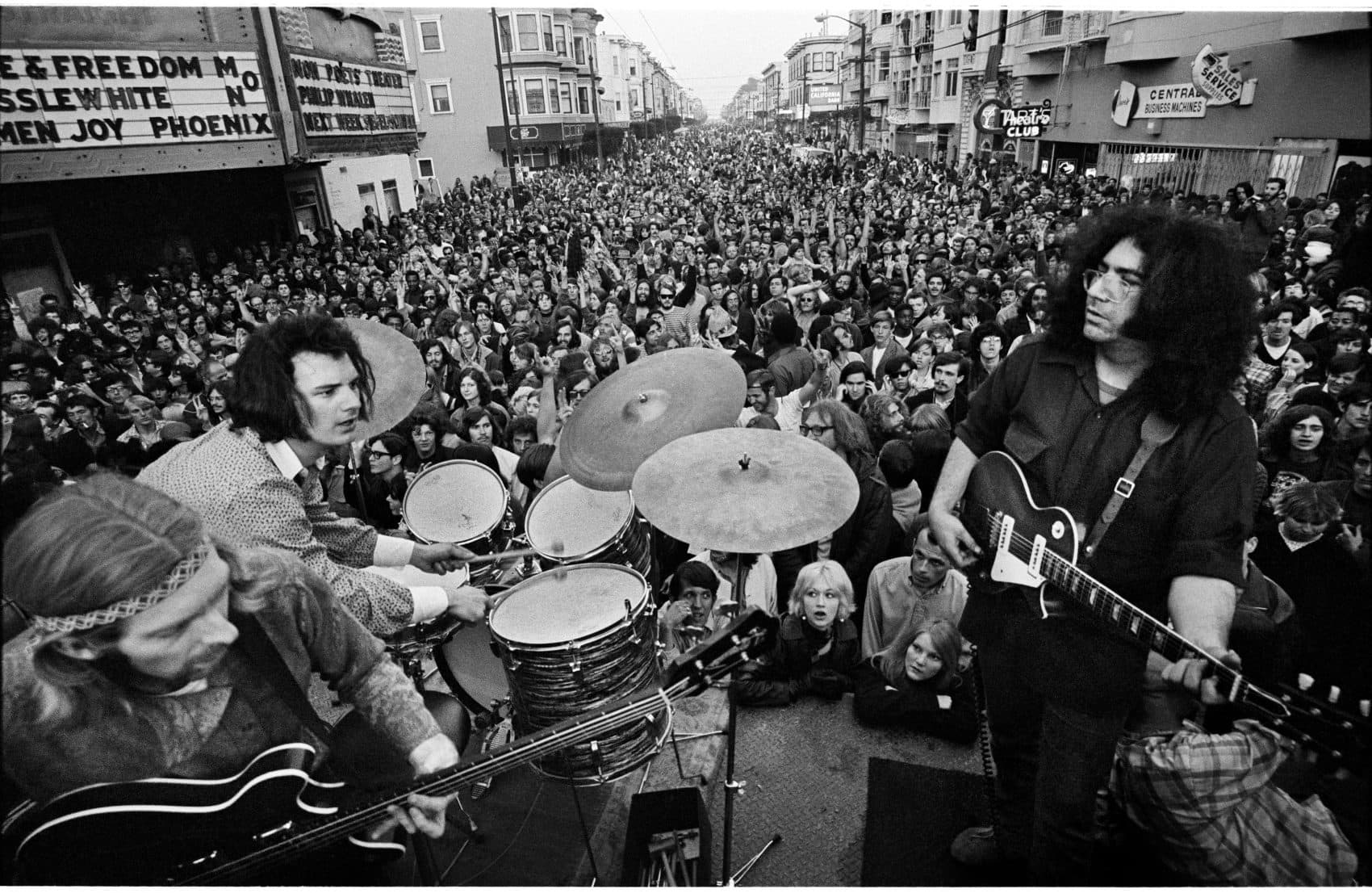 This article is more than 5 years old.
I realize that for many, the promise of a four-hour documentary about the Grateful Dead probably sounds more like a threat. Indeed, speaking as a viewer almost pathologically averse to boomer hagiographies and drum solos who can barely stomach the scent of patchouli, I exist so far outside the perceived target audience for director Amir Bar-Lev's mammoth Deadhead opus that you can take it as my personal "only Nixon could go to China" moment when I report that "Long Strange Trip" isn't just one of the best movies of the year, it's one of the best movies ever made about rock 'n' roll.
The film — which had a one-off screening at the Coolidge Corner Theatre last week before it began streaming on Amazon Prime — might not, on the surface, look so different from your run of the mill rock docs. Like most of these things, it's a deftly edited blend of archival footage, talking head interviews and musical performances. But director Bar-Lev eschews the "and then this happened next…" structure we know all too well from VH1's "Behind the Music" in favor of an approach more fluid and thematically oriented.
The film is broken into six acts introduced by individual title cards, each focusing on different aspects of the band's development with such varying tones they could almost serve as songs. "Long Strange Trip" is even structured like a Dead show: split by an intermission, the first half packed with punchy crowd-pleasers and the second given to moodier, more introspective explorations.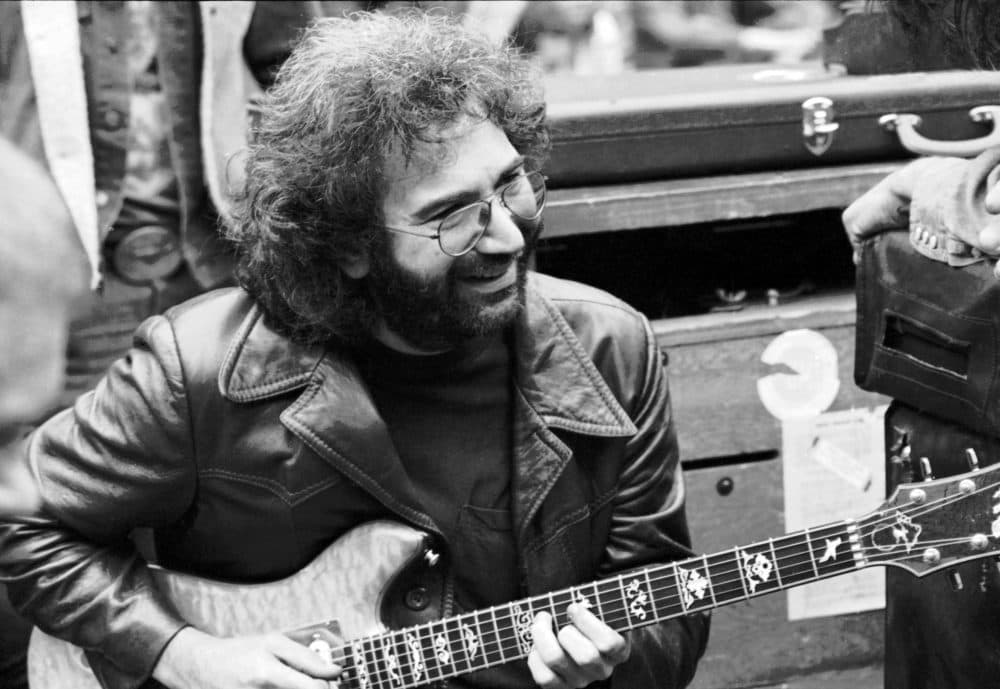 The film returns time and again to an early, presumably zonked epiphany had by a young Jerry Garcia while visiting the Watts Towers in Los Angeles. The bandleader recoiled from the rigidity and permanence of the structures, aching to create something freer and more ephemeral with his art. Originally a bluegrass banjo picker, Garcia wanted to bring the "conversational" aspects of traditional music into rock 'n' roll. And so with the help of bassist Phil Lesh, rhythm guitarist Bob Weir, drummer Bill Kreutzmann, percussionist Mickey Hart as well as many others who dropped in and out over the years, the Grateful Dead pioneered a freeform, improvisational performance style in which "the instruments talk to each other."
Absurdly entertaining when covering the band's early years, "Long Strange Trip" gets a ton of comic mileage out of this Haight-Ashbury collective wreaking hippie havoc on a squaresville music industry. The funniest reminiscences come from the band's blunt road manager, Sam Cutler, who as an Englishman had neither the time nor the inclination for all this California dreamin'. The one pragmatist on a bus full of idealists, the poor fella was stuck being in charge of getting them to gigs on time, a task for which I hope he will someday be rewarded in heaven.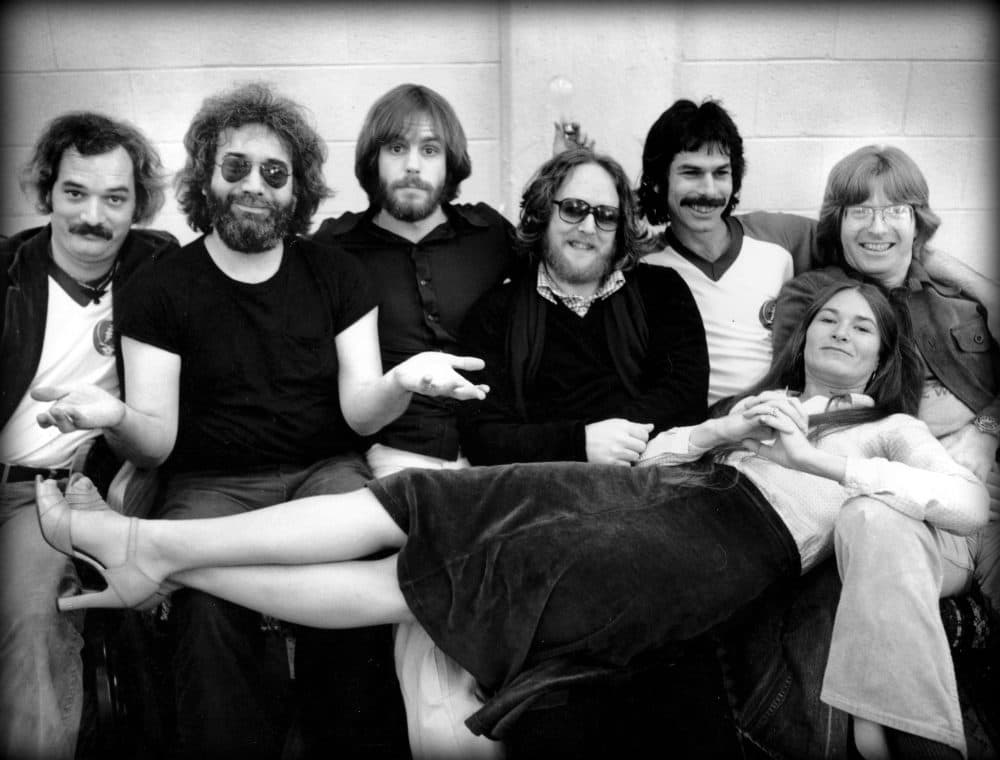 The film is full of anecdotes like the time Warner Brothers sent a camera crew along to film a Dead show for promotional purposes, so naturally the band slipped them LSD. (The crew returned home with unusable footage of their feet, some if it quite amusingly included here.) Yet despite what appear to be concerted efforts like these to sabotage their own careers at nearly every turn, the Grateful Dead kept getting more popular and wildly successful. It's here that the sneaky power of Bar-Lev's approach begins to take hold.
In hard-hitting documentaries like "The Tillman Story" and "Happy Valley," this prickly and inquisitive filmmaker has investigated the ownership of American myths, and the ways in which people can never be fully in control of what they represent to others. "Long Strange Trip" ultimately becomes a movie about Jerry Garcia's imprisonment inside his own legend, a tale of more bitter ironies than one can count.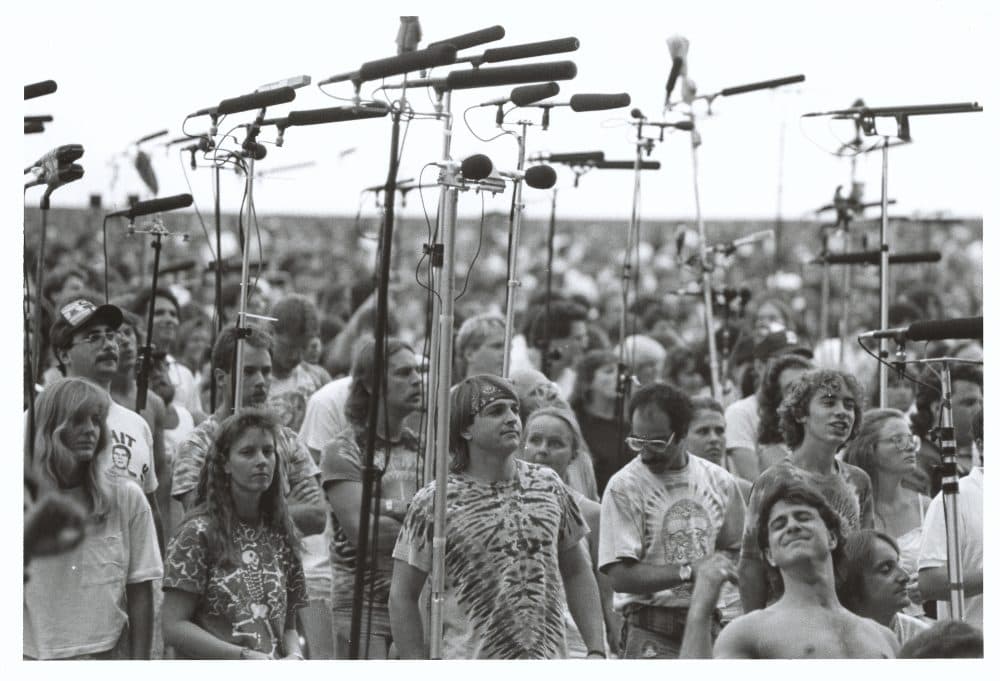 Take for instance, the tapers. The Dead were the first major band to give the green light to bootleggers, eventually going so far as to supply a special section at concerts for those who'd brought recording equipment. (Turns out it was a decision mostly motivated by laziness. They had no idea how to stop people from doing it and "we didn't want to be cops.") Tape-trading turned out to be the greatest viral marketing in rock history, with fans amassing massive libraries of concerts and passing along legendary shows as a way of recruiting newbies to the Deadhead ranks. In a very funny sequence, special guest star and junior Senator from Minnesota Al Franken drops by to compare collections with the director, geeking out over a guitar solo on a 1980 recording of "Althea."
But isn't this exactly the kind of frozen-in-time, butterfly-pinning that Jerry Garcia — with his passion for the fleeting moment — was always trying to avoid? Bar-Lev's movie gets knottier and more ambivalent as the band's fortunes continue to flourish. In the 1980s, Dead shows transformed into a travelling counterculture theme park for those who'd had enough of Ronald Reagan's "Morning in America," with massive parking lot parties often eclipsing the concerts. For a lot of these people, the music seemed to be beside the point.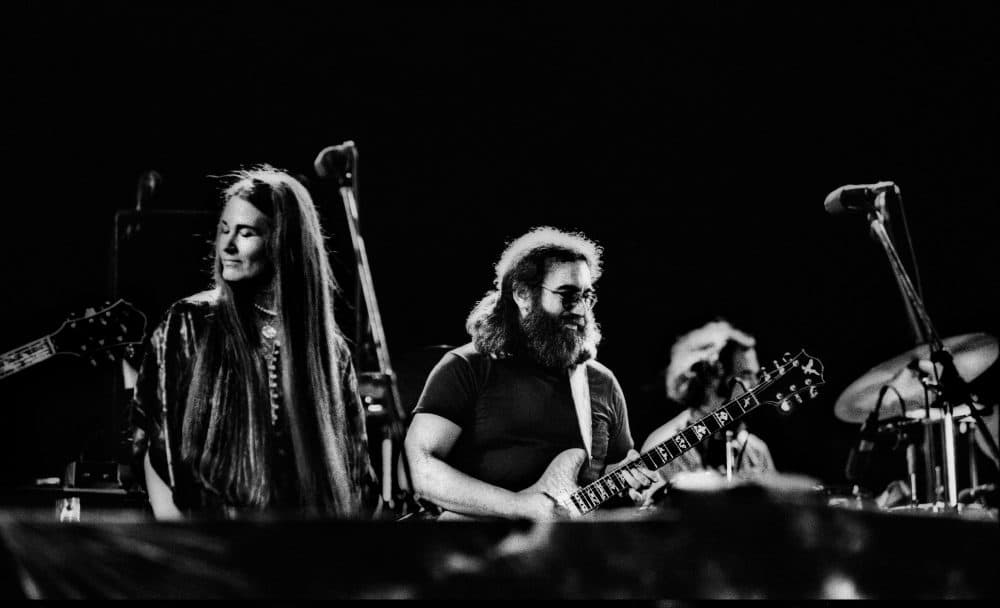 Spooked by his reputation as a prophet, Garcia refused to speak onstage, retreating further into himself and his heroin habit, unable to make a meaningful connection with faceless audiences swarming hundreds of feet away in gigantic stadiums. Meanwhile, the Grateful Dead had become an empire unto itself, with the one-time anti-capitalism, commune guy now unhappily finding himself captain of an industry that included everything from ice cream to ties.
"Long Strange Trip" is devastating in these final stretches. We see Garcia ravaged by drugs, depression and diabetes, perking up only to grant a rare interview with a cable channel about his favorite movie: "Abbott and Costello Meet Frankenstein." He gets giddy when discussing his lifelong obsession with Mary Shelley's monster, another story about a man whose amazing creation ended up killing him.
Twenty-two years after Jerry Garcia's death, the Grateful Dead remain a fixture of classic rock radio and album charts, a monument on the pop culture landscape as rigid and permanent as those towers at which their founder once recoiled.