At Harvard, Memes — Good And Bad — Spark An Uproar
04:31
Play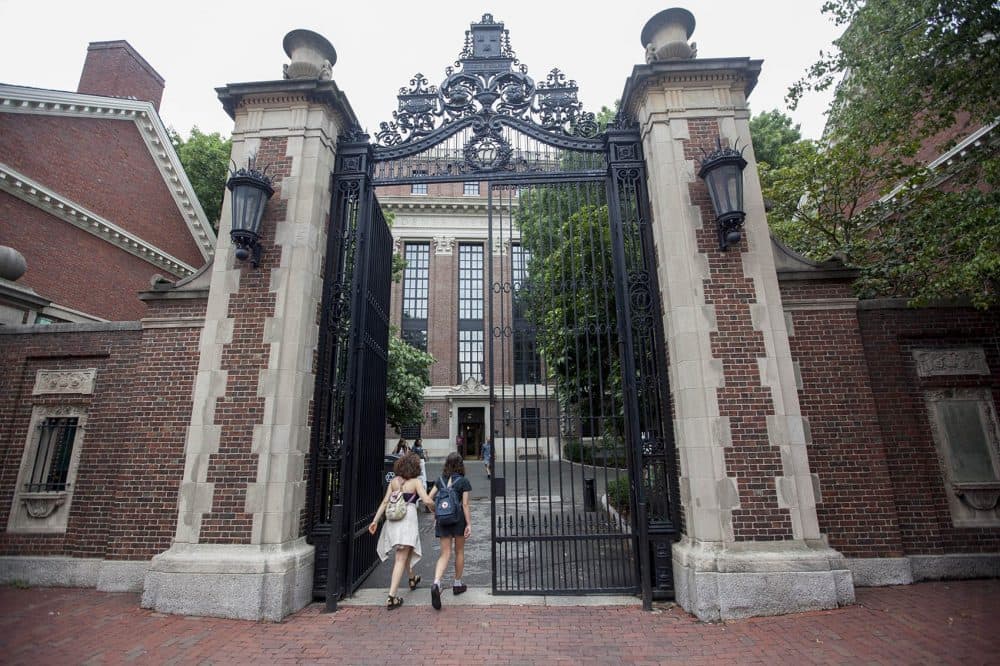 This article is more than 4 years old.
At Harvard University's commencement in late May, President Drew Faust devoted her address to free speech, with warnings about the dangers of censorship.
"If some words are to be treated as equivalent to physical violence, and silenced, or even prosecuted, who is to decide which words?" Faust asked.
It was an intervention in defense of free expression at a moment when campus politics nationwide are often driven by cycles of provocation, offense and administrative problem-solving.
That turbulent pattern also plays out in small scale online, even at the level of campus-specific "memes," which are visual jokes designed to poke fun at college life.
This weekend, The Harvard Crimson reported that at least 10 admitted students had seen their admission offers revoked due to the memes they shared online, with one another, in a private message group.
The students in question were engaged in a very common practice: They reportedly joined a Facebook group message for incoming freshmen for sharing memes about Harvard and pop culture.
But the university found that these students took part in a second group message, where they shared other memes calculated for maximum offense -- using images of SpongeBob SquarePants and Pikachu, for instance, to make light of suicide, child abuse and racial and religious minorities.
Harvard said it doesn't comment on individual admissions decisions. But university policy dictates that it can change those decisions based on "behavior that brings into question [students'] honesty, maturity or moral character."
Like 'A Successful Marketing Campaign'
As online phenomena go, meme-sharing seems almost geriatric. But it's enjoying a renaissance on college campuses.
A Facebook page for memes tailored for UC-Berkeley took off late last year, and the idea was copied again and again nationwide. The one at Harvard started a few months later; it promises "Harvard memes for elitist 1% tweens" and has more than 30,000 members.
These memes posted publicly there are mostly innocuous, and in a timeless tradition of college humor: jokes about cafeteria food, disappointment academic and romantic, and the tendency for certain graduates to go on to jobs at Goldman Sachs.
Rising Harvard sophomore Rebecca Chen founded and administers the group. She considers herself a connoisseur of a good meme.
"I like to compare memes to a successful marketing campaign. They're usually pretty personal, pretty relevant — relatable," Chen said. Then she added: "Also, I'm just a funny person. You can't explain genius."
Chen also says good memes tend to punch up — skewering Harvard's privilege or reminding overwhelmed students that they're not alone. Clearly, her Facebook group has united Harvard students, and outsiders, in laughing at the college and themselves.
A wide array of students agreed Monday that the memes that led to the rescinded admissions were something else entirely: beyond the pale.
But like all exercises in comic one-upsmanship, meme pages are occasionally host to transgressive humor. (A Berkeley blog post recommends memes be "slightly offensive.") That leads to some debate among students about the decision to rescind admission, especially after what President Faust had to say at commencement.
She had argued that the election of Donald Trump, itself partly powered by inflammatory memes, was a wake-up call, an invitation to listen to more ideas -- including "hateful ideas," if only so students could better "oppose and defeat them."
Will Morris is a rising senior who describes himself as an "outspoken moderate," easily mistaken for a conservative on a liberal campus. He's clear that he sees the images shared by the incoming as "very wrong," but that the contradiction leaves Harvard in an uncomfortable position.
"I do think it's kind of hypocritical on the part of the university to, on the one hand, at graduation talk about free speech, and then expel [sic] people for what's arguably freedom of speech," Morris said.
As a matter of university policy, the decision to revoke offers of admission is final. But this decision leaves behind questions of where to draw the line in a campus environment that students like Morris describe as sometimes stifling in its policing of speech.
Chen watches the Facebook group along with other moderators, and she says Harvard students are indeed pretty vocal when they find something offensive -- compared to the page at Berkeley, for example. If the fuss over a given meme gets big enough, moderators take it down. Or else they leave it up — she says they get yelled at either way.
This segment aired on June 6, 2017.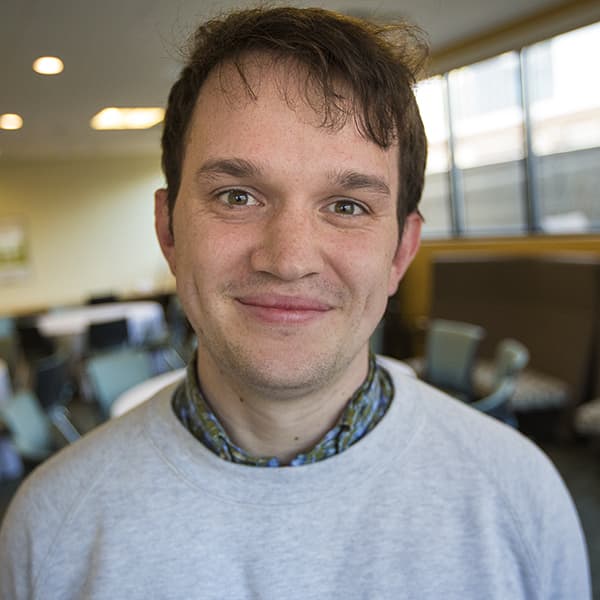 Max Larkin Reporter, Edify
Max Larkin is a multimedia reporter for Edify, WBUR's education vertical.