In The Psychological Thriller 'Since We Fell,' Dennis Lehane Returns To Boston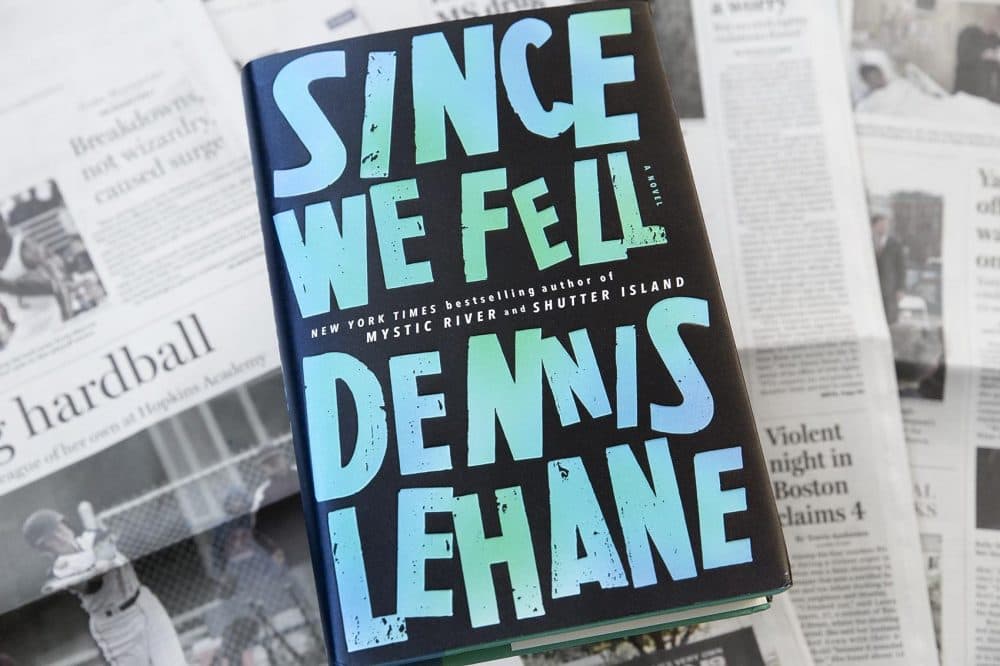 This article is more than 5 years old.
You know Dennis Lehane: He's internationally famous as well as Boston's best-known crime fiction writer, the author of "Mystic River" and "Gone, Baby, Gone."
Many of his tales are set in and around Dorchester, his old stomping ground. But in his latest novel, "Since We Fell," Lehane keeps the reader in suspense because the "thriller" aspect doesn't really begin to take shape until nearly one-third of the way in. Oh, and it's got nothing to do with Dorchester.
People have been calling "Since We Fell," set mostly in Boston's Back Bay, an atypical Lehane novel.
Lehane, 51, begs to differ.
"It's funny, people are treating this book as if it's somehow radical," he says, on the phone from Rutgers University, where he's speaking at a writers' workshop. "It's a contemporary crime thriller set in Boston. I get that it's a departure in that it's not set in the working-class world, but otherwise, it certainly fits into the general canon. It's a suspense thriller; it's concerned with psychological issues; it's concerned with issues of identity and it's about disconnection."
"Also," he adds, "each of the books has been a love letter to a different part of the city. Five books were a love letter to Dorchester, then it began to shift and so this is my love letter to the Back Bay. I don't find it terribly radical, except, yes, it's written from a female point of view for the entire book for the first time."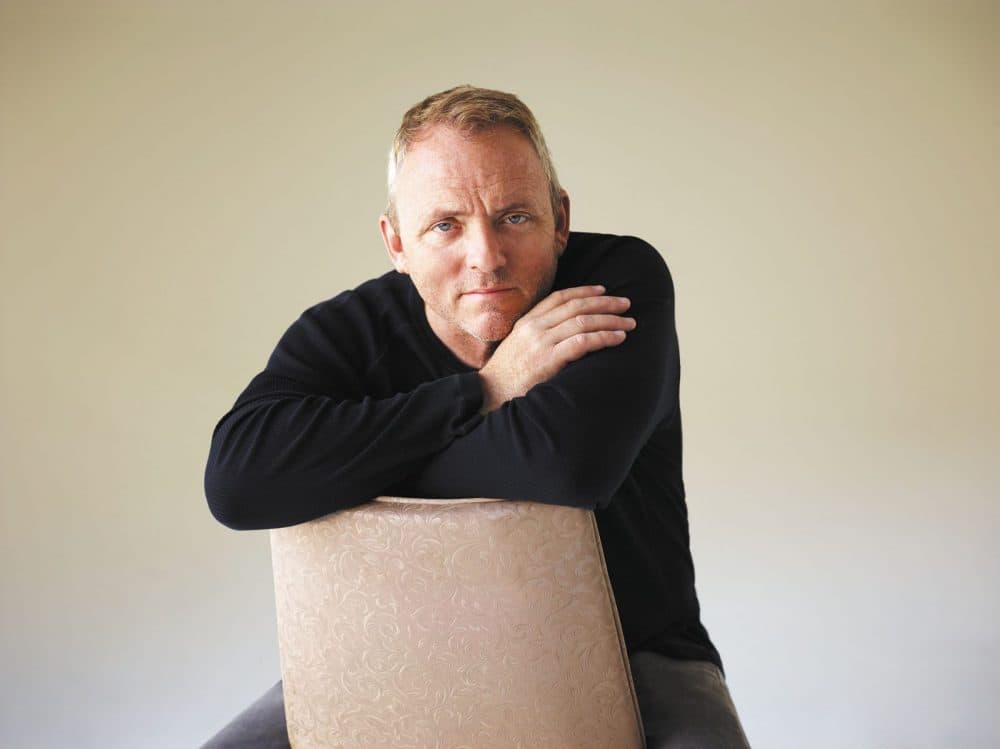 That character is Rachel, a journalist, first for print and then TV, who has psychologically wrestled with her mother all her life and is still doing so after her death. She's also searching for her birth father, information her mother kept hidden from her. Then the plot veers.
"Those first 100 pages are deceptive," says Lehane, "in that you think it's about a woman's search for her paternity, but at the same time there is another storyline going on in the back, back background that ultimately is the story of the novel."
And you don't really want me or Lehane to tell you much more detail about what happens next. Reviewers have done so — "The cat is out of the bag," says Lehane — but "Since We Fell" is best read with limited knowledge about how it plays out.
Lehane says he went so far as to fight (successfully) to keep the revelations few on the book's flap jacket. Rachel's profession is noted as is the fact that she was "enjoying an ideal life with an ideal husband" and that that applecart will get upset. But you don't know who that husband is or what else might be in store.
"I was driving the train in terms of publicity material in that regard," Lehane says, "where I wanted to keep it very shrouded as to who that guy is. The flap copy on the cover is very, very opaque. We just want you to understand: OK, this is a woman who suffers from agoraphobia, who steps out in the world one day, and sees something that she doesn't expect to see and let that drive the story."
"If they don't [know what's coming]," Lehane continues, "I'd like to have that moment. That's all."
We can say that there are some prominent con men — or grifters — that surface in "Since We Fell." People aren't who they seem to be. "It all plays along with this theme of identity," Lehane says. "There's a moment in the book where Rachel, who's about halfway into figuring everything out, looks at a picture and thinks about who she thought they were in that picture. And then she thinks about all the different identities she has tried on in her life, in normal ways. Every single person alive is an actor."
"And that becomes the spinning dramatic question in the book, for me, and I don't answer this question, even for myself. The book very much becomes a question of how much of any of us is a con? How much of any of us is a performance? When do you understand the moment? Do you ever understand the moment where that line has been crossed and you can't come back from it?"
Lehane has written female characters of considerable depth and complexity, but this is the first time the whole story's been seen through a woman's eyes. "The only thing that was difficult," Lehane says, "was making sure I didn't see her through guy goggles."
There were times during the rewrites, he says, that he spotted what "seemed like a guy looking at a woman, not a woman looking out into the world" and some of his female advance readers set him straight on a few other things.
"They said 'No, that's not how a woman would think;' so, there were a couple of chapters like that," Lehane says. "The intimacy issues — guys are visual and women are far more, uh, non-visual about why they're attracted to somebody or how they view intimacy, as opposed to how we view intimacy. And those were things I had to tweak a little bit. There's no way I batted 1.000 on that because I'm not a woman, but I think I came pretty close."
Lehane based the book's title upon the 1965 pop-jazz hit by Lenny Welch, "Since I Fell for You," later covered by everyone from Nina Simone to Barbra Streisand to Tom Waits.
When did he decide upon the title? Lehane says, "Right around the time I came up with the idea that a) this was going to be my little homage to Hitchcock, b) this was going to be about the mysteries of marriage, and c) what's the saddest song I know? And that is a heartbreaking song."
Lehane, like several other successful crime novelists, has branched out into writing teleplays and screenplays. In 2013, he moved with his wife and two daughters from Brookline to Los Angeles, in large part to be closer to the Hollywood people he deals with in the cinematic realm.
He contributed to "The Wire" and "Boardwalk Empire" and was deeply involved last year in adapting Stephen King's "Mr. Mercedes" for the Audience channel. (It airs Aug. 9.) But mostly he has handed screenplay duty for his own novels to others, giving that task to Ben Affleck for "Gone, Baby, Gone" and "Live by Night." He did write the screenplay for his short novel, "The Drop," and has already written the screenplay for "Since We Fell," which has been sold to DreamWorks.
"In terms of adaptations I don't engage in," he says, "I say, 'Here's my cell [number], you've got my email, reach out [if you want to], and if you don't I'm totally fine. Ben and I have done two films together. I've been on set two or three times and we've had maybe 10 conversations or emails. I don't see the point and neither do they, which is good. You're working with good people; you're in good hands. Why bother?"
He doesn't see his relatively new jobs as anything but an extension of who he is at the core. "The reason I got into this was not to be a writer," he says. "My intention was to be a storyteller. And that's the way I view myself. If it's screenplays, teleplays, a play, short stories or a novel, it's all the same to me. I don't feel like my identity has changed. My identity has been locked into this concept as a storyteller. As long as I'm doing that, I'm happy."
When Lehane moved to LA, he says at first he viewed it "as a fact-finding mission. But the work was just so endless, and also, to be honest, after 20 years of writing by myself it was really nice to be in writers' rooms and have fun."
Lehane's Hollywood immersion has put him in the orbit of more actors, leading to his thought that "there's some who I feel are performing all the time and they never stop. I can't even imagine who they are when they go home at night. I have nothing to do with those people except at a working relationship type level. Even in the world I'm in now, I consider myself in the rear with the gear. I have no interest in being in front of the camera. I'm always fascinated by the people who are into it because I don't have that gene. It's astonishing but it's not something that I can do remotely."
Still, "Since We Fell" is so strewn with Boston locales, you sense it was written by someone who truly misses the area. "Yeah. I do think that," Lehane says. "Before I left Boston, I was spending a lot of time around Back Bay and Kenmore Square, I had an apartment in Kenmore Square for years, just outside the Fens, and my last home was off BU — just bang a left. As somebody who never expected to leave and finds himself continually surprised not to be there, I think there was a kind of wistful quality to this book."
Lehane has ideas bouncing around his head for his next novel, but nothing concrete. ... And I have another project I can't speak about that I've been doing for three years, [working from] a pretty amazing book written by New York Times reporters about 9/11 and the war on terror. ... I spend a lot of time turning people down and that's the dream."
"My two great loves are novels and television," Lehane adds. "Movies are a way to pay the bills — and I love movies, don't get me wrong — but as a screenwriter, you abdicate pretty much all ownership. You're one of 140-250 people working on a film and you're no more or no less important than anybody else. They can rewrite you left and right; they can do whatever the hell they want with the script. In TV, you're much more the auteur. Because of my pedigree in TV, I think I'm treated with a different level of respect. In a novel, you are God. That, I love as well."