Jacob's Pillow Celebrates 85 Years Of Dancing In The Berkshires
This article is more than 5 years old.
Summertime calls for sun, sand and lots and lots of dance. And Jacob's Pillow, the nation's longest-running dance festival, is back to celebrate its 85th season with 10 weeks of notable performances, running from June 17 to Aug. 27, at the national historic landmark in Becket, Massachusetts.
The program — including world premieres, new commissions, site-specific work and live music — is the first to be organized by director Pamela Tatge, who assumed the leading role in April of 2016 after serving as the director of Wesleyan University's Center for the Arts for 16 years.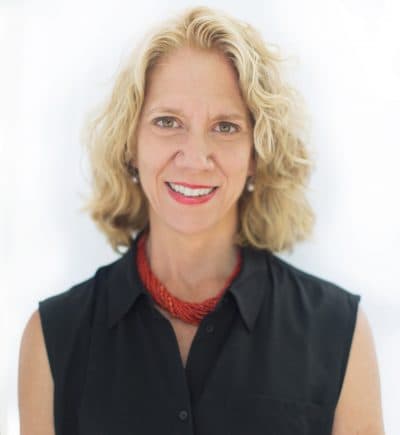 "There is a sense of the past visiting the present at Jacob's Pillow," Tatge said in a phone interview. "The leading choreographers in American modern dance all came through the Pillow, and we have archived that work. Any company that comes to the Pillow this summer will join that legacy of artists who came before them."
Creating the season's lineup proved quite the balancing act for Tatge, who is dedicated to maintaining a festival that represents national and international work in all styles of dance by returning favorites and influential newcomers. To establish this diversity among the 50-plus companies chosen to perform, Tatge attended international dance festivals in France and Israel, traveled to Cuba, and observed troupes touring through New York City.
For some, like Paul Taylor Dance Company, Trisha Brown Dance Company and Pilobolus, Jacob's Pillow has long been an artistic home. For others, it may become one.
Montreal's Compagnie Marie Chouinard will receive its Pillow debut, as will a handful of other dance troupes, including Israeli company Roy Assaf Dance in a performance that will also mark its U.S. debut. Choreographer Faye Driscoll, who is an alumna of The School at Jacob's Pillow, and Camille A. Brown, last year's Dance Award recipient, will also present ensemble work.
A much anticipated highlight is a Pillow-exclusive premiere that will bring together tap artists from around the world, a program curated by acclaimed choreographer Michelle Dorrance — deemed the "tireless ambassador of tap" by Gia Kourlas at The New York Times in 2016.
Bookending the season are performances by regional ballet companies, Miami City Ballet and the Washington Ballet, two of the 11 troupes on the program run by female artistic directors.
Although she had no intention of making a political statement, Tatge said there is a known imbalance in the art form especially when it comes to choreographers. "We are not as ahead as perhaps we thought in terms of empowering women," she said. "So anything that I can do to use the brand that is Jacob's Pillow to uplift a female working in the dance field, I will do because I think it's important to have those opportunities go to women."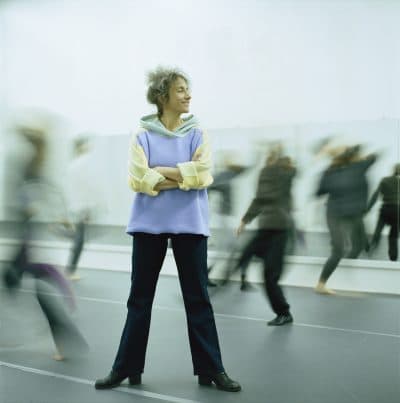 One such woman is choreographer Liz Lerman, who will be presented with the 2017 Jacob's Pillow Dance Award at the season's opening Anniversary Gala for her persistent trailblazing approach to exploring dance within unexpected and diverse communities.
"She has actively, and continues to actively think about who gets to dance and where dance happens," Tatge said.
Lerman's experimental outreach started in one of D.C.'s residential facilities for senior citizens, a community she felt drawn to after losing her mother to cancer at a young age. What began as teaching a weekly class resulted in a collaborative, choreographic work between her elderly students and professional dancers. The innovative and influential piece, "Women of the Clear Vision," opened doors to other avenues, such as hospitals and shipyards, and in 1976, Lerman combined her efforts into a single company with a multigenerational ensemble, now known as the Dance Exchange.
The prestigious Dance Award, which comes with a $25,000 cash prize, is a testament to Lerman's long-standing service to the art form and her rich history with Jacob's Pillow itself. Since her Pillow debut in the summer of 1985, Lerman has returned to the Berkshires multiple times as a speaker, teacher, performer and choreographer.
"It's a wonderful thing to be recognized at different stages of your life," she said in a phone interview. "There's something about having a really strong aesthetic and working hard for artistic excellence, to believe that I have some social responsibility in this world."
For the last 15 years, Lerman has spent much of her time in laboratories, partnering with scientists. In 2016, she became a professor at Arizona State University's Herberger Institute for Design and the Arts, and she leads a course called Animating Research, in which she works with students to bring the life sciences, space exploration and bio-design to life.
Lerman's commitment to community engagement is a purpose shared by Tatge, and for this reason, Jacob's Pillow offers more than prominent performances. With over 350 free and ticketed events, the festival also hosts a variety of talks, tours, classes and exhibits. "I'm interested in fostering an ongoing dialogue between the Pillow and our neighboring community," Tatge said.
For this year's program, Tatge also increased engagement with the online community of dance enthusiasts through the first-ever Chance to Dance viewers' choice contest. Nearly 5,000 people voted, and the winner — Brazilian dancer and choreographer Samuel Samways — will share his own contemporary social dance style with audiences on July 21 as part of Inside/Out, a free performance series set against the magnitude of the mountainous landscape.
With such a stunning backdrop, this program is inspiring for reasons beyond the exceptional talent it features, and the iconic outdoor stage has become a signature of the festival. "I believe that it's that dialogue with the natural surroundings that makes for a connection and an impression that never leaves you," Tatge said. "Once people have been to the Pillow, they come back because they realize that magic that comes from the site and from the history."