'Los Meadows' Awkwardly Tussles With Mental Illness And Family Dysfunction
Some more-progressive trends notwithstanding, the good ole' kitchen sink drama still has a firm foothold in American theater. Theatergoers haven't lost their appetite for shout-y family dramas in which nerves fray, a bomb of hidden secrets detonates on schedule and everybody learns stuff about themselves and each other. If an awkward reunion can coincide with a major holiday, all the better.
"Los Meadows" occupies this terrain. The punchy (if flawed) drama by local playwright Laura Neubauer makes its world premiere in a production by Boston Public Works. Director Olivia D'Ambrosio, also producing artistic director of Bridge Repertory Theater, does some thoughtful work here in tandem with her design team. But the material has too many misfires, and leaves some of the cast not quite sure what to do with their underwritten characters.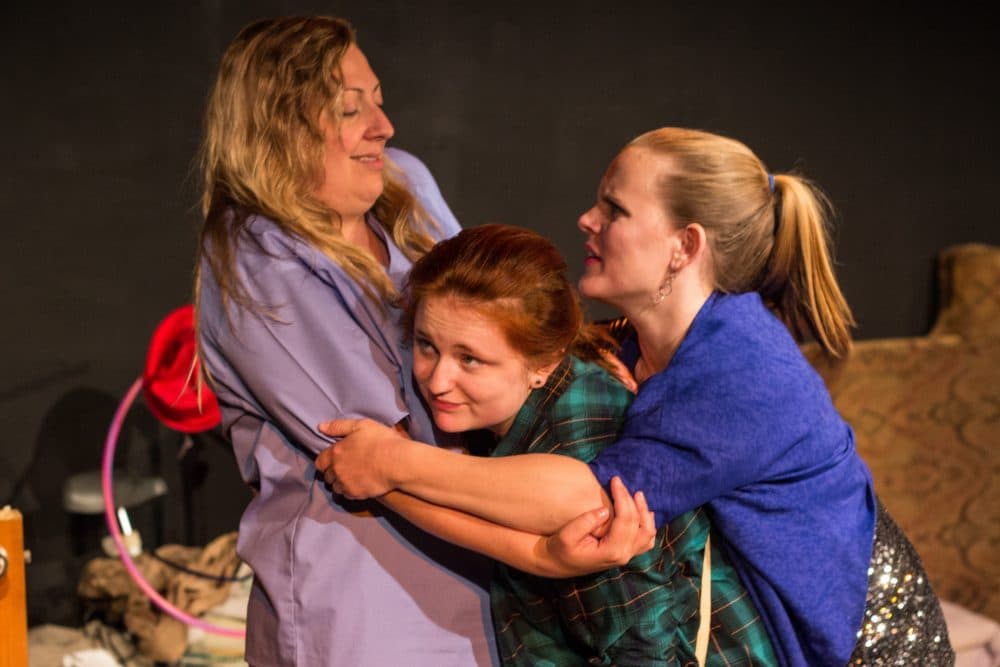 Sisters Tia (Kira Compton) and Cher (Amie Lytle) have returned home on Thanksgiving to their other sibling, Liz (Lydia Jane Graeff), who is also caretaker for their widowed mother. They are surprised to learn their mom has fled Liz's house and is living on the streets. This momentous news lands with surprising glibness; rather than a devastating shock, it's just fodder for some rapidly grating sisterly bickering and a little-considered rescue caper that takes up much of the first act.
Meanwhile, the missing matriarch, Perdita (Gale Argentine), is battling mental illness on the streets of Las Vegas and befriends a gentle soul, Otto Walters (Robert Cope), a musician who has fallen on hard times for unexplained reasons. Their interaction is one of the production's high points; both Argentine and Cope make memorable impressions.
There are some admirably dark undercurrents here. While two sisters' cocaine use comes in for criticism, it's taken for granted by everyone here, other than Otto, that it's only natural for someone to require several stiff drinks in order to get through the day. (Perdita even asks for a glass of whiskey to remind her of the breath of her late husband.) Both Cher and Liz have young children who don't live with them. There's also an indication that mental illness runs in the family.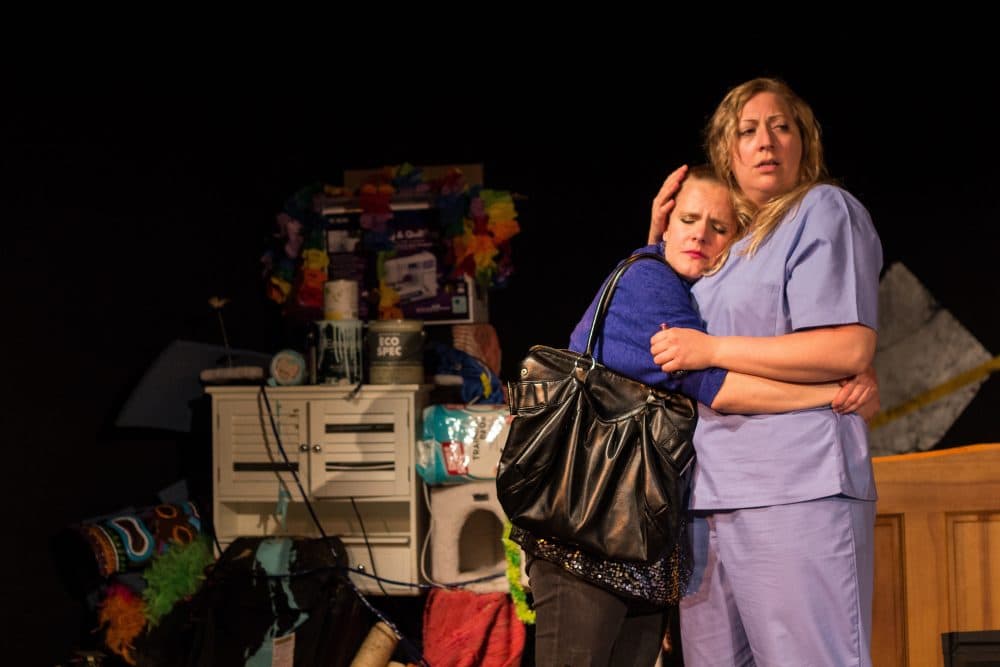 Perdita is clearly troubled, and haunted by jumbled memories in which her children appear to her like deranged specters — scenes staged nicely by D'Ambrosio, with an assist from PJ Strachman's lighting design and aural montages by sound designer Andrew Duncan Will.
But while the heartbreaking relationship between mental illness and homelessness is ripe fodder for drama, Perdita's situation is dealt with at times like a mere lifestyle choice. She lives on the street and eats from dumpsters as a declaration of independence from her dysfunctional family, the play seems at times to suggest approvingly. It's also an escape from a recent trauma, one from which her children have sketched their own forms of denial.
The details of that trauma are needlessly kept obscure to be preserved as a sort of reveal, along with the revelation of one sister's long-running deception, the impact of which turns out to be questionable. The odd choreography surrounding the arrival of a surprise visitor to family dinner only adds to the half-chewed quality of the material's mechanics, including an inscrutable postscript. (Memory, fantasy, flash-forward? I don't know.)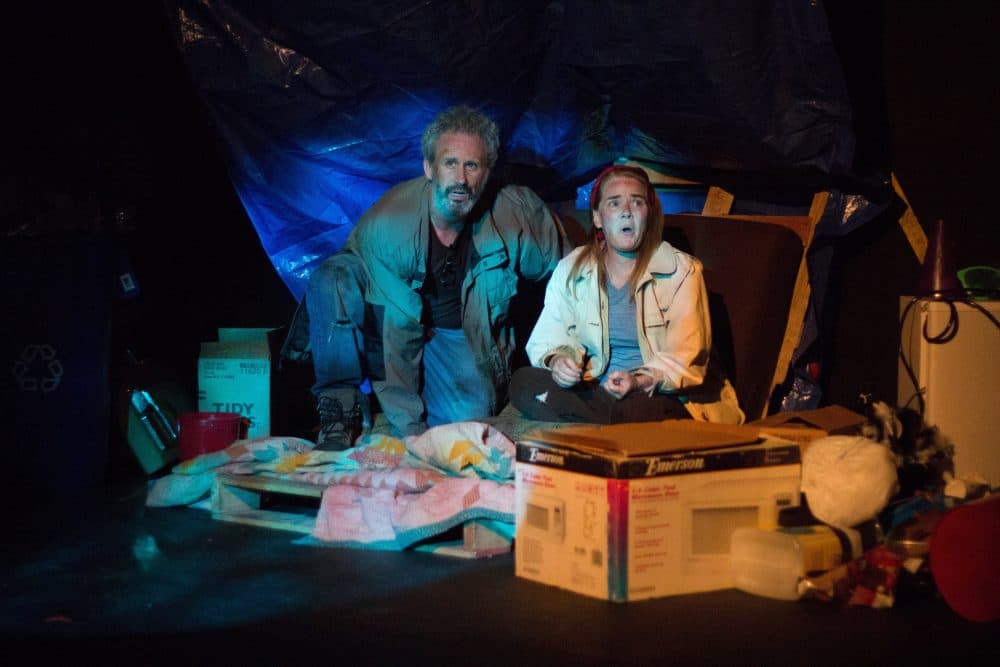 Eventually, it's unclear what in this piece is messy on purpose and what is just messy. When Cher declares her desire to hire a lawyer to get her kids back, are we meant to cheer this as a triumph of self-reliance, groan at her questionable motherly instincts or chuckle at the sudden decisiveness of a person on drugs? I'm not sure. I'm not sure the production is, either.
This show closes Boston Public Works' cycle of seven new plays across three seasons, with each playwright taking the helms of the company to make his or her production happen. It's been an admirable experiment, as the theater world (in Boston and elsewhere) can use any new paths to more regularly get original work from the page to the stage.