Forecast: Summer Solstice Arrives, And We've Got A Nice Couple Days Ahead
The day many of you have been waiting for has arrived: it's now officially summertime.
Summer hit the northern hemisphere this morning at 12:24 a.m., marking the point the sun reaches its maximum height here in New England and also marking the greatest difference in time between sunrise and sunset.
I always like to point out today isn't the earliest sunrise or the latest sunset. The earliest sunrise occurred back on June 14 and the latest sunrise happens in another five days. The reason for that is because of the way we calculate sunrise and sunset, time zones and the elliptical shape of the orbit of spherical Earth.
We get really busy with our lives and it's hard to remember we are spinning around the sun about a tilted axis. The seasons come and go really fast. Take a moment today to appreciate it.
The weather will be really nice the next couple of days. A cold front today might bring a quick shower or storm this afternoon, but otherwise, it will be mainly sunny. On Thursday, I can assure you the chance of showers is zero, and with highs in the lower 80s and low humidity, it will be a stunning day.
Humidity and a chance of showers are both back in the forecast on Friday. This isn't a new pattern with days of showers, but it will be a bit uncomfortable in the afternoon as highs get into the 80s to near 90.
Some tropical moisture could get pulled into our area Friday night and Saturday. This is something I'll be closely watching for the early part of the weekend. If the front moves quickly, there's a good chance this weather system moves fast enough to bring a return to sunshine later Saturday and Sunday.
You can follow my updates here and on Twitter @growingwisdom.
---
Wednesday: Sunshine, some clouds. Chance of showers or a storm. Highs 78-84.
Wednesday Night: Scattered showers and storms. Some storms could be strong to severe. Lows in the upper 60s.
Thursday: Mostly sunny and warm. Highs 78-82.
Friday: More clouds, some humidity. Highs in the mid-80s to near 90. Some showers possible.
Saturday: Partly sunny a few showers possible, mainly in the morning. Highs in the lower to middle 80s.
Sunday: Mostly sunny. Highs in the lower 80s.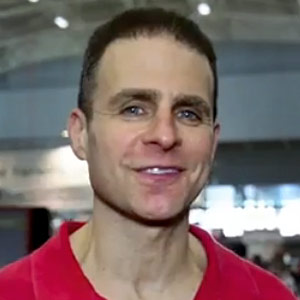 David Epstein Meteorologist
David Epstein is WBUR's meteorologist.