Citing Safety, MIT Disbands Its Oldest, Oddest Dorm
Play
This article is more than 5 years old.
MIT housing staff are at work cleaning out the school's oldest, oddest dorm after its closure was announced in June.
A walk through the hallways of Senior House is an emotional trip for current residents, who treasure the place they call "Haus."
Again and again you see the house's logo: a skull decked out in the colors of the American flag. It's borrowed from the cover of a Hunter S. Thompson book. And beneath it, the slogan: "Sport Death."
It's also on T-shirts, like the one worn by rising senior Skirma Survilaitė. She explains what it means to her: "Basically, our take on carpe diem; also sort of YOLO" — meaning "you only live once."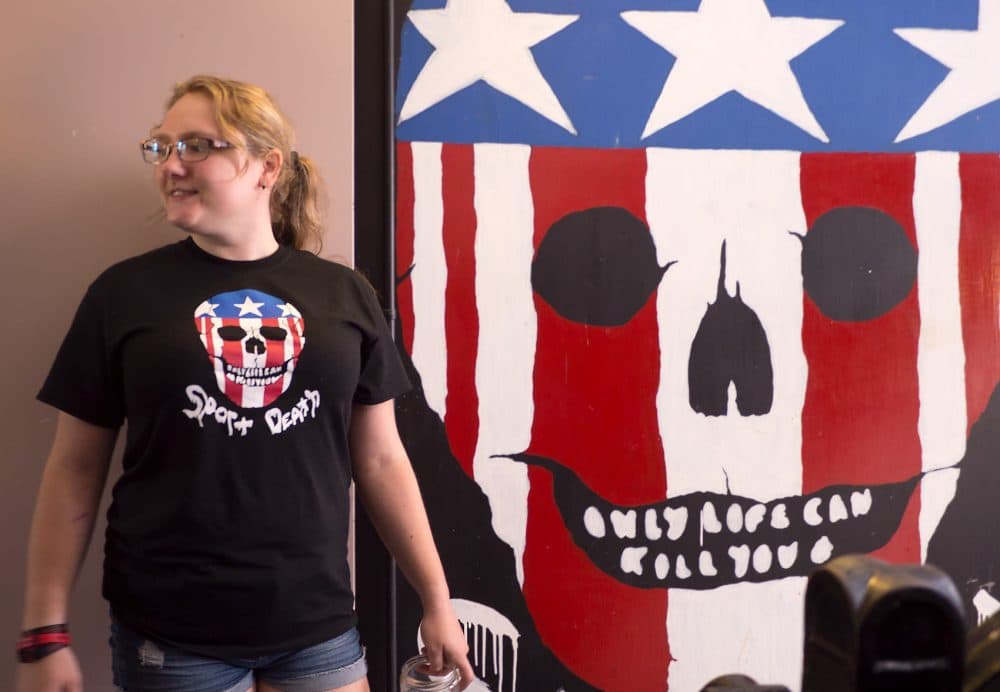 Survilaitė remembers being unhappy as a teenager. "My mom always told me, 'I know you feel bad now, but you're gonna go to college. You're gonna find a bunch of people that you belong with.'"
On a campus visit to MIT, Survilaitė discovered those people at Senior House — and so she decided to enroll.
"When I came home I wanted to cry, because I finally felt like I would actually be able to find a home."
Survilaitė has lived inside Senior House ever since she came to campus — and she's heartbroken that her community is being taken away.
Senior House has a decades-long tradition of being proudly unruly; it's literally written on the building's walls. Past residents — and some established artists like Shantell Martin — have painted a museum's worth of murals in bedrooms and corridors.
House rules also allowed for cats and for smoking indoors.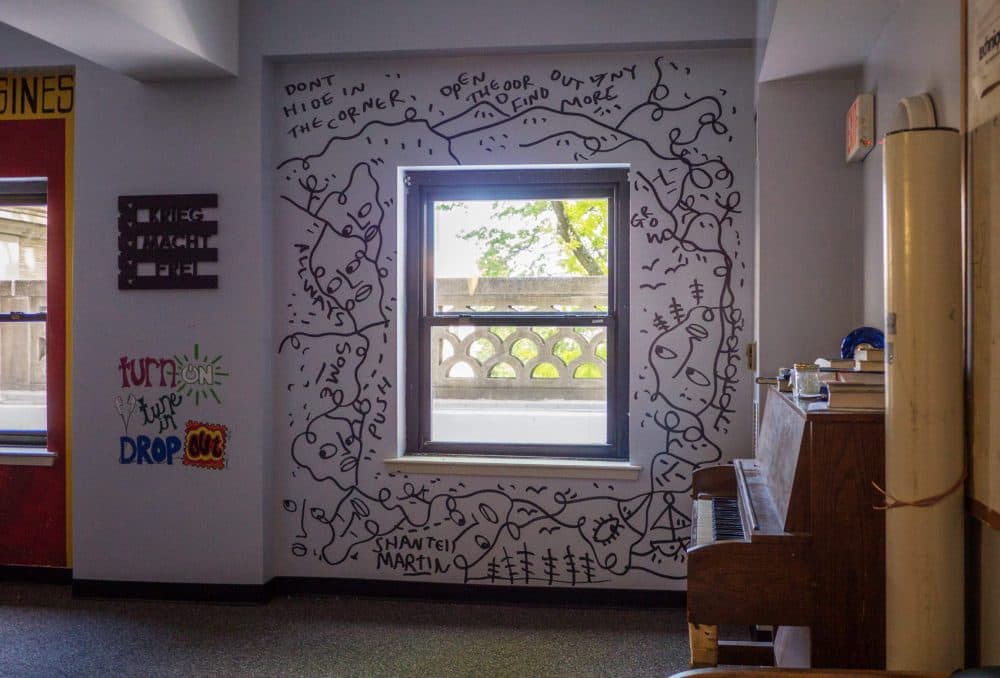 Residents say that Senior House's culture of care and free expression attracted some of the campuses' largest LGBT and minority populations (as a proportion), as well as lots of students who might not normally thrive at MIT.
But administrators decided its freewheeling attitude came with unacceptable risks.
Last summer, the administration placed Senior House on probation after data showed that its undergraduates took longer to graduate than any others, with only about 60 percent getting their degrees in four years — well below average.
And shortly after this year's commencement, MIT Chancellor Cynthia Barnhart announced in a letter that Senior House would be emptied out, with room for only a select few of its students to return next year.
Barnhart didn't go into details, but said that after "many, many meetings" Senior House's bad habits weren't changing fast enough. "This was about a yearlong effort to eradicate parts of the culture that were very dangerous," she said. "And it didn't work."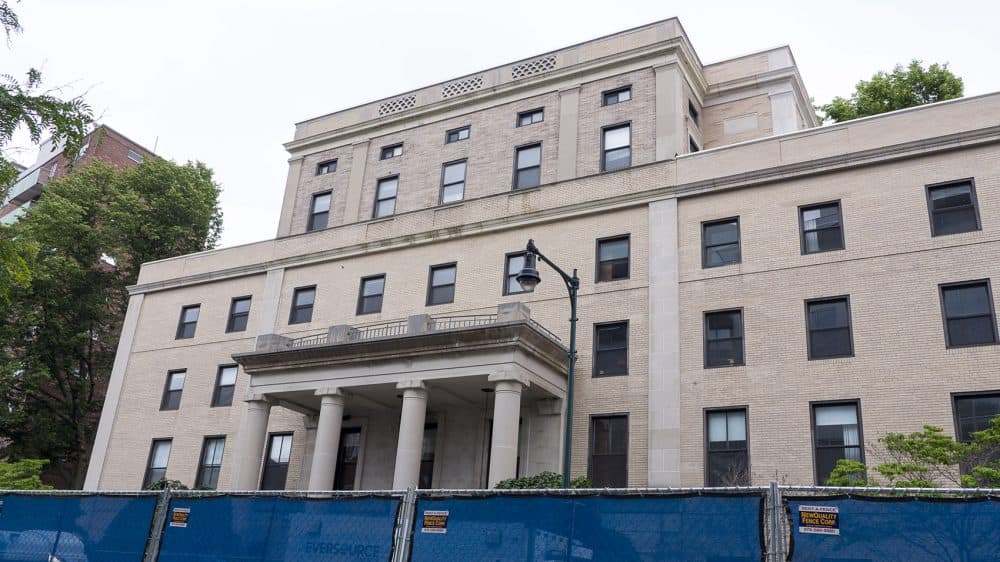 Next year, the administration imagines a pilot dorm focused on career development and personal wellbeing in the Senior House space. (Cats and smoking have been banned, according to the campus website.)
Many residents and alumni say, to them, Senior House doesn't seem especially dangerous, but especially safe — a sanctuary on a hyper-competitive campus that can be unforgiving to misfits and hard on mental health.
And they have data of their own.
MIT lost 12 students to suicide over a recent 10-year period according to reporting in The Boston Globe. That's a rate 50 percent higher than the average at American colleges and universities.
But residents say Senior House hasn't experienced a student fatality in 27 years.
Gabe Teixiera, a rising senior who lived in the house, says that's because community members take care of each other, even to the point of recommending that struggling students get help or leave campus for a while.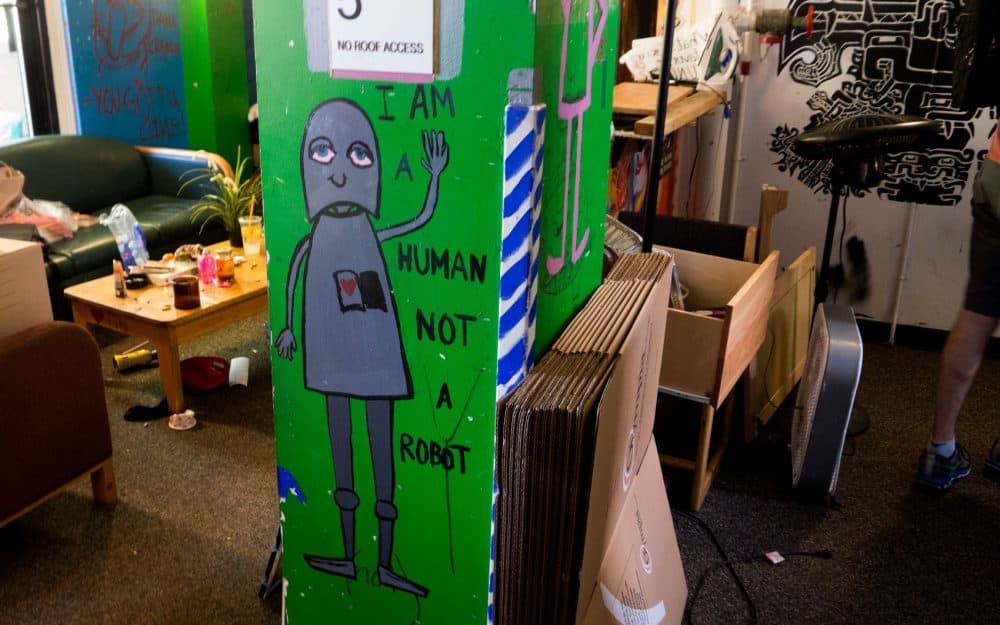 "MIT is a very, very stressful environment, right? And so, as amazing as the community is at supporting [people], a lot of time it really does necessitate some time away from the institute to sorta gather yourself," Teixiera said.
More than a few residents and alumni credit Senior House with saving their lives during depressive episodes.
In that sense, Teixeira says, dismantling Senior House might create a safety problem — not solve one. "We know each other much better than anyone else on this campus. We live next to each other. We can tell when somebody's not doing OK."
That house spirit turned up in protests that month. Current students and generations of alumni organized online and occupied campus buildings — determined to "keep Senior House weird."
Chancellor Barnhart says that the administration will work one-on-one with dislocated students to find housing that meets their needs — but that the decision to end Senior House, as decades of MIT alumni remember it, is final.
This article was originally published on June 22, 2017.
This segment aired on June 22, 2017.