Charge Filed In Logan Taxi Crash That Injured 10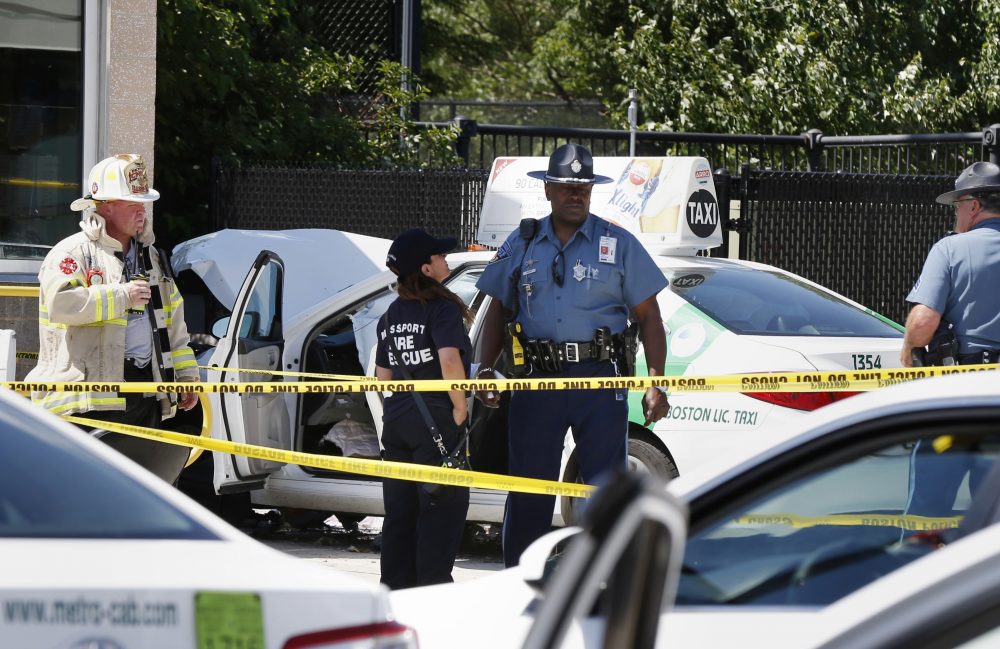 This article is more than 2 years old.
The driver of a cab that slammed into a taxi pool at Logan Airport on Monday, injuring 10 fellow cabbies, is facing a criminal charge.
A spokesman for the Massachusetts State Police says they are seeking a charge of operating to endanger against 56-year-old Lutent Clenord of Cambridge.
Lutent had not been identified as the driver of the taxi that crashed.
Police say the charge follows an investigation that determined the cause of the crash was operator error.
Lutent's hackney license has been suspended, and state police are also seeking to have his driver's license revoked.