Mass. Pike Lane Closures To Begin Ahead Of Comm. Ave. Bridge Replacement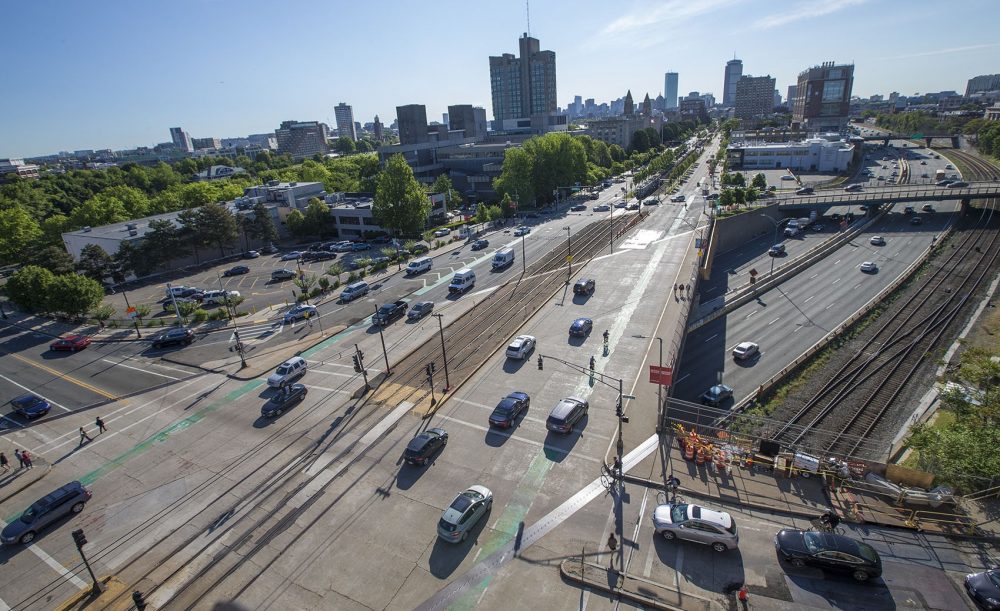 This article is more than 3 years old.
State highway officials are warning about possible delays for the next two months.
On Friday night at 9 p.m., the Massachusetts Turnpike between the Allston-Brighton interchange and the Beacon Street overpass will be reduced from four lanes to three on the westbound side. On Saturday at 9 p.m., a lane will similarly be closed on the eastbound side.
From July 28 to Aug. 7, another lane on each of the westbound and eastbound sides will be closed during peak periods.
It's all part of a large project to replace the Commonwealth Avenue Bridge over the Pike. The bridge work starts at the end of July.
"I cannot emphasize enough how disruptive this particular project is," he said. "Despite our best of efforts, this is just one of these projects that has major, major impacts, so we really want to make sure the traveling public is well informed on what to expect."
He says all modes of transportation will be affected.
"To reduce travel impacts we are urging commuters to modify their routines, seek alternate modes of travel, seek alternate routes, and change their hours of travel — or even consider altering their plans to come into the region all together," Gulliver said.
Here's more on the project from the state Department of Transportation, and our post from April on the announcement.
A second construction phase -- and shutdown in the area -- will occur in summer 2018.
Here's a video simulation of the project: