Harvard Proposal Would Ban Final Clubs, Sororities And Fraternities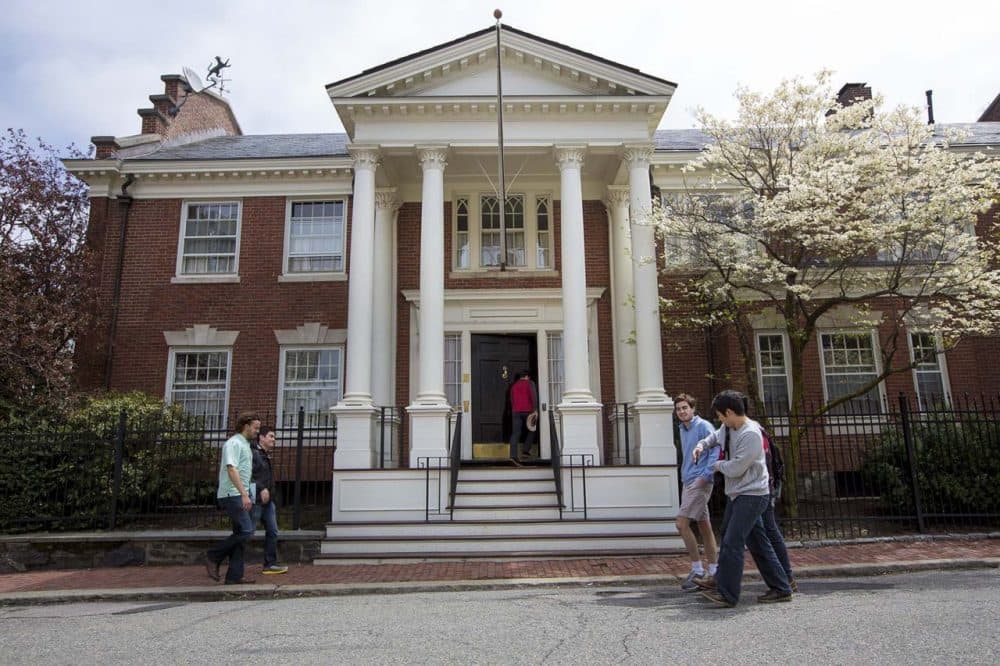 This article is more than 5 years old.
Citing their "pernicious influence on undergraduate life," a faculty committee at Harvard University has proposed a ban on all student fraternities, sororities and single-gender clubs.
The proposal announced Wednesday would apply to incoming 2018 freshmen. Students found to have violated the rule would face disciplinary action.
The move is largely aimed at Harvard's secretive all-male final clubs, which administrators say have problems with sexual assault and alcohol abuse.
"In order to move beyond the gendered and exclusive club system that has persisted -- and even expanded -- over time, a new paradigm is needed, one that is rooted in an appreciation of diversity, commitment to inclusivity, and positive contributions to the social experience for all students," the committee said in its recommendations.
Last year, Harvard banned members of single-sex final clubs, as well as fraternities and sororities, from taking leadership positions in student organizations or on athletic teams. That move was criticized by some students.
The committee, noting that some groups responded "with an increased zest for exclusion and gender discrimination," said it questioned whether that policy was "too limited in scope to achieve its stated goal." It suggested that Harvard follow in the footsteps of other universities that have banned such groups all together — like Williams College and Bowdoin College.
"Without strong decisive action, little positive change is likely to occur," the committee said.
Created in March to study single-gender social organizations, the committee says its recommendations aim to "improve the educational experiences and social lives of all Harvard undergraduate students while they are on campus" and that a ban could prevent hazing and alcohol tragedies similar to those seen at other colleges recently.
The committee says it will collect feedback on its proposal through the fall semester, before passing its final recommendations onto university leadership.
With reporting by The Associated Press and the WBUR newsroom
This article was originally published on July 12, 2017.