6 Arrested In Mass. RMV Identity Theft Scheme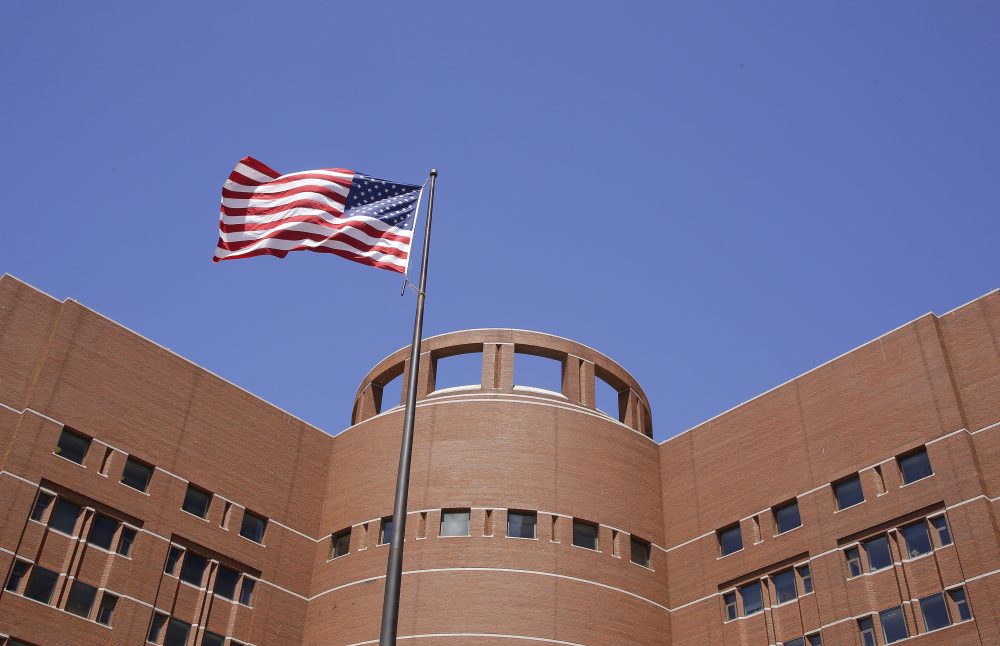 This article is more than 5 years old.
Six people, including four clerks at the Massachusetts Registry of Motor Vehicles, were charged Wednesday in connection with an alleged scheme to produce false identification documents for unauthorized immigrants.
According to a statement from the U.S. attorney's office, "some of the false identities and addresses were used to fraudulently register to vote in the City of Boston."
Secretary of State William Galvin told WBUR that his office received, from the Department of Homeland Security, 30 names of people who had allegedly purchased phony IDs from the RMV. Of those 30, Galvin said 10 had registered to vote using fraudulent information, and none had actually voted.
The investigation began in October 2015, when state police received an anonymous letter that alleged, according to the U.S. attorney, "that a corrupt RMV employee was providing stolen identifications and drivers' licenses to individuals seeking false identifications."
The investigation revealed that the four RMV clerks — employees at the Haymarket Service Center in Boston — were allegedly working with two other people — a document dealer and a document vendor — to provide licenses and IDs to unauthorized immigrants for cash.
The clients, according to the statement, included "illegal aliens, individuals who were previously deported, and an individual who admitted to previously facing drug charges."
The four RMV clerks are: Evelyn Medina, 56, of Boston; Annette Gracia, 37, of Boston; Kimberly Jordan, 33, of Randolph; and David Brimage, 46, of Boston. The two other defendants are Bivian Yohanny Brea, 41, of Boston (the alleged document vendor); and a 32-year-old man whose actual identity was not yet known and who is the alleged document dealer.
The defendants appeared in Boston federal court Wednesday. Five of the six were released on bond. The sixth was reportedly taken into ICE custody. The four RMV employees have been placed on administrative leave without pay.
Here's the alleged scheme: The document dealer, known as Flako, sold Brea false identification papers, including a Puerto Rican birth certificate and a Social Security card. Then Brea used the false identities to register clients to vote in Boston. Then Brea and the client brought the fraudulent documents to the Haymarket RMV, where one of the four clerks would illegally issue authentic Massachusetts licenses and ID cards.
The RMV said it has "has taken steps to immediately suspend the licenses and right to operate of the individuals who allegedly fraudulently obtained driver's licenses or ID cards."
The agency added in a statement that it is "taking steps to evaluate and ensure the integrity of our secure identification system and require additional fraud prevention training for staff."
Registrar Erin Deveney called the alleged actions by the four clerks "intolerable."
Boston Mayor Marty Walsh's office declined to comment on the charges.
With reporting by WBUR's Paul Connearney 
This article was originally published on August 02, 2017.