TD Garden Agrees To Pay State $1.65 Million After Not Hosting Fundraisers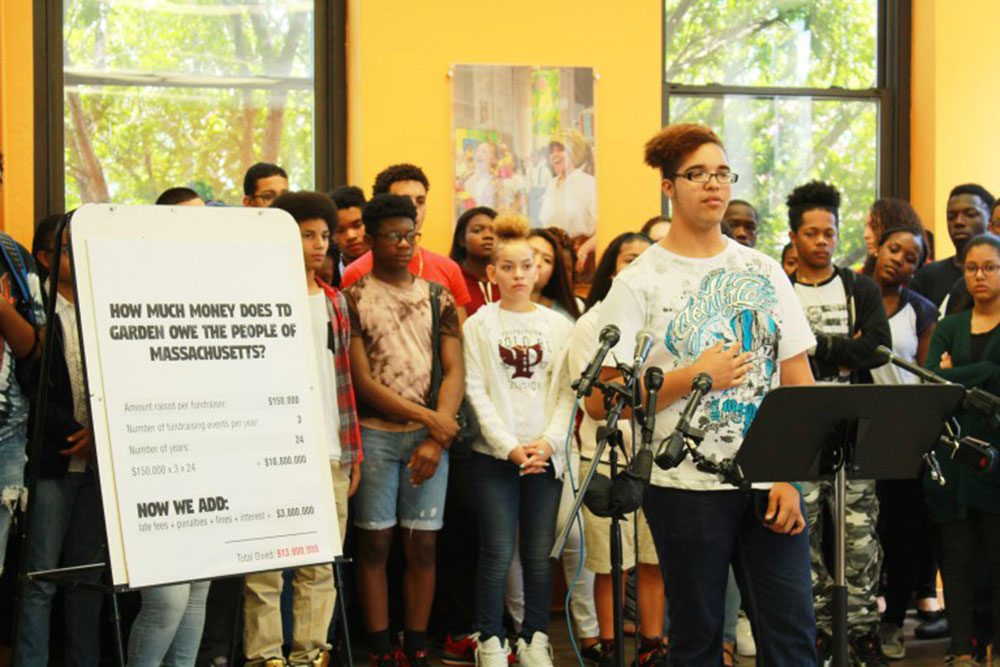 This article is more than 3 years old.
Boston's TD Garden has agreed to pay the state $1.65 million after local teens discovered the arena failed to hold years worth of fundraisers benefiting parks and recreational areas.
The arena, which is home to the NBA's Celtics and NHL's Bruins, announced Thursday that it will pay the money to the state Department of Conservation and Recreation (DCR). The agency, in turn, said it would kick in an additional $1 million and designate the $2.65 million total to benefit a community athletic facility in Boston's Jackson Square.
The students who uncovered the oversight had been seeking funding for a new hockey rink for their neighborhood.
"Thanks to the hard work of the Hyde Square Task Force, the DCR can move ahead to fulfill a decades old statute enacted to enrich the area parks system while increasing the total amount of state funds for the students' project," agency spokesperson Troy Wall said in a statement.
A 1993 state law obligated TD Garden's owners to host three fundraisers a year on behalf of the recreation agency in exchange for state approval to construct a new facility.
The students, though, were seeking more money from TD Garden. The task force calculated that the arena's owners owed $13.8 million.
"[W]e need to hold TD Garden and billionaire owner Jeremy Jacobs accountable as they have ignored this law for 24 years," the group said in a blog post announcing a protest Thursday.
Teens at the protest denounced the deal, the Boston Globe reported.
DCR said that with the new $2.65 million, total state funding committed to the Jackson Square project is $8.31 million.
With reporting by The Associated Press and WBUR's Benjamin Swasey