Heineken Apologizes For Local Ads That Appropriate 'Roxbury Love' Mural
Resume
A huge spray-painted mural — featuring a geometric pattern of yellow, green, pink and brown stripes, the words "Roxbury Love" and Nelson Mandela's face — has been on Warren Street in the Roxbury neighborhood of Boston since 2014.
Then late last year, Heineken advertisements — using the same pattern and phrase, but swapping out Mandela's face for a green beer bottle — popped up at liquor stores in Roxbury and Dorchester.
The two Boston artists who created the original have been insisting the beer company copied their artwork. Now, Heineken is apologizing for the ads and vowing to work with the artists. On Wednesday, the company told WBUR they will be removing the ads.
Richard Gomez, who is also known as Deme5, and Thomas "Kwest" Burns painted the mural three years ago on Warren Street as part of the city's "Pop Up! Dudley Connections" program. They were inspired by Mandela's visit to Roxbury in 1990.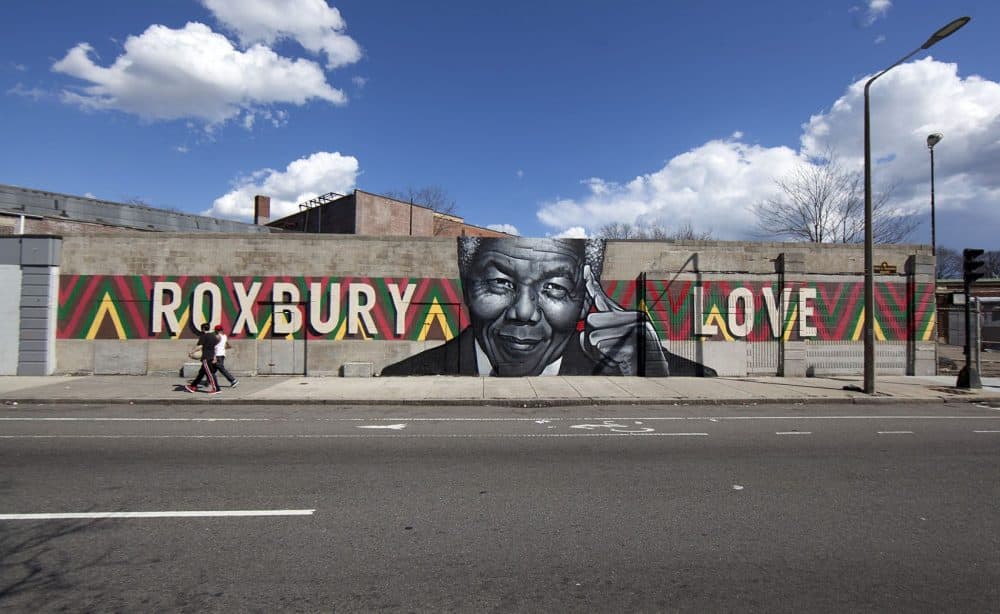 "I felt like the community needed to remember that there's a lot of love still here," said Gomez. It was Gomez who came up with the phrase "Roxbury Love," which has since become a hashtag on social media and a popular neighborhood saying.
"It's a simple yet powerful sentiment. It speaks to being neighborly," said Roxbury activist Jamarhl Crawford.
Late last year, Crawford stumbled on the painted Heineken ads at local liquor stores — including Fernandez Liquors on Blue Hill Avenue, Brother's Wine & Spirits on Warren Street (just three blocks away from the original mural) and Chauncy Liquor Mart in Egleston Square. Depending on the neighborhood, the ads used the phrase "Roxbury Love" or "Dorchester Love."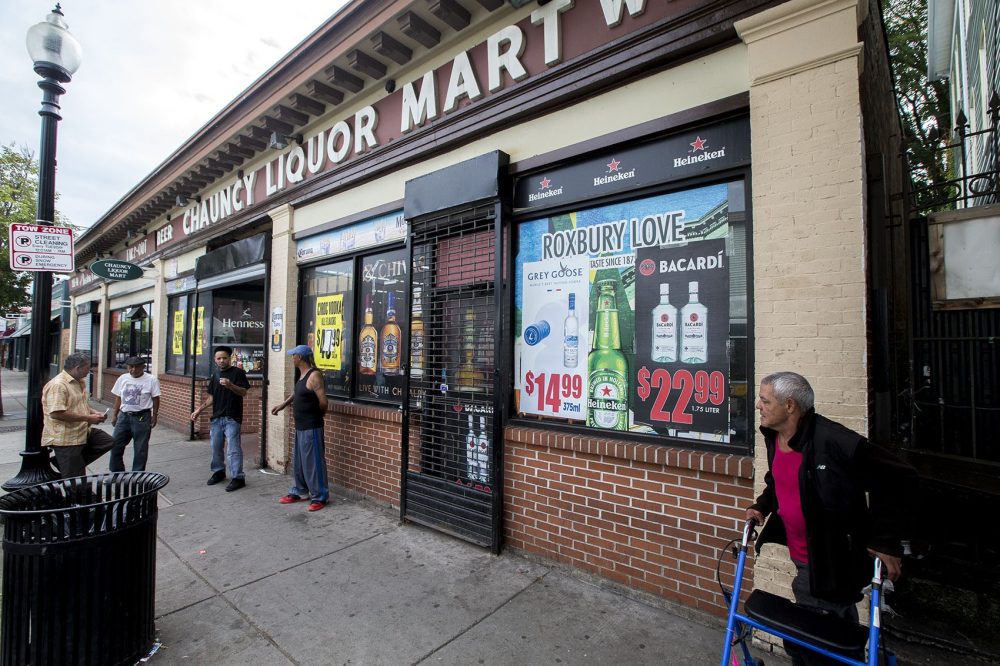 "The offense is so egregious to remove the iconic picture of what is known as a global hero and figure. Remove that. And we're going to put in a bottle of Heineken? That's very bodacious and very arrogant," said Crawford. "And even for for the corporate world it goes beyond the pale."
Several street artists have sued big companies who have used their designs for ads, but they've all settled out of court, so judges haven't ruled on whether copyright law protects public street art. Legal or not, Burns and Gomez believe Heineken's ads are in line with a long history in the U.S. of big companies appropriating black and other cultures for profit, from rock 'n' roll to hip-hop fashion.
"It happens quite often, you know. The black community gets exploited for many things with their talents and things and then they just push them in the background and shuffle them off the way," said Burns.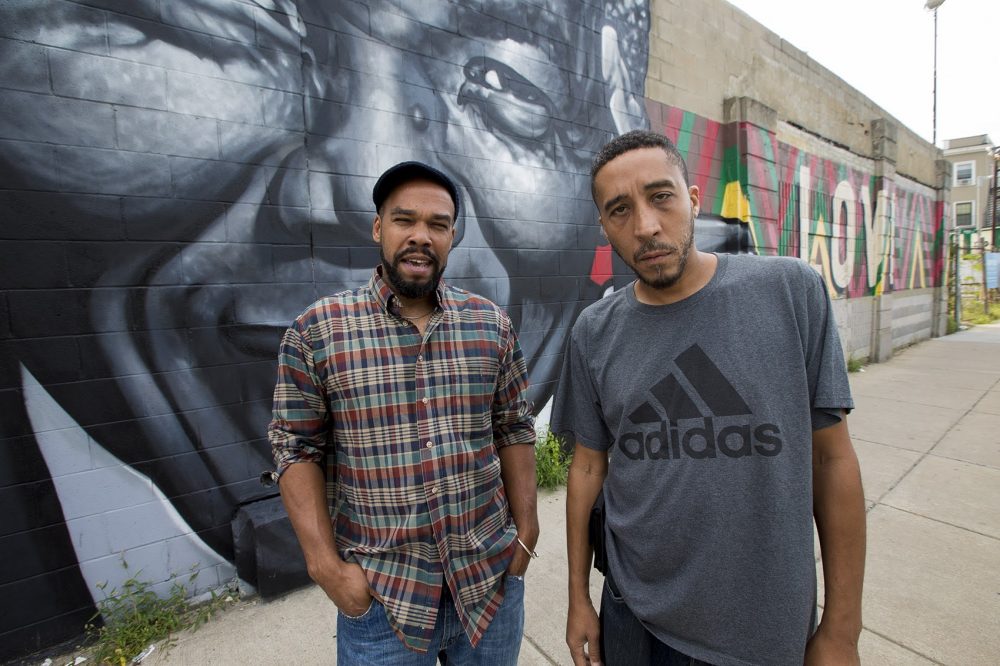 Crawford said he contacted Heineken about removing the ads, and compensating the artists, but the company stopped responding months ago.
"The image is hijacked, reproduced and manipulated to now basically deface the the original intent," he said. "Let's take out Mandela, let's take out all the revolution, let's take out all the humanitarian, let's take out all the anti-apartheid, let's take out everything that gave it a cultural and historical significance, let's take all that out and replace it with a beer."
After WBUR contacted Heineken, the company said the ads should have never gone up. A spokesman said that as a family company, Heineken respects the cultural significance of art and that it would work with Burns and Gomez to collaborate.
"The displays have been removed," the company spokesman wrote in an email. "We have connected with Mr. Crawford to build a positive dialogue with the artists, and we are determined to collaborate closely with them to resolve the matter."
This segment aired on August 17, 2017.