Forecast: Hurricane Irma Continues To Move West
It's a cold start to your Saturday, but it will be nice today with sunshine. The rest of the holiday weekend forecast is pretty straight forward — rain moves in Sunday, followed by a beach day Monday.
Irma continues to move westward and residents and interests in the Lesser Antilles need to keep an eye on the forecasts. Irma could impact that area early next week.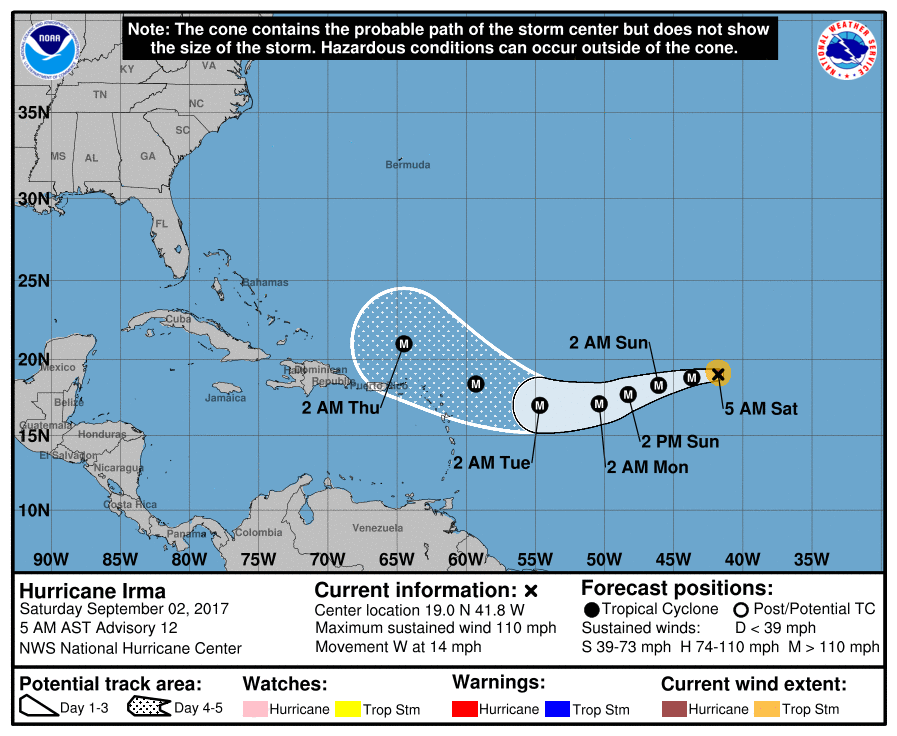 For the United States, it's way too early to tell how or if the storm will impact us. The evolution of pressure systems around the storm will determine how it moves. The problem is that, this far into the future, it's almost speculation as to where the hurricane will go.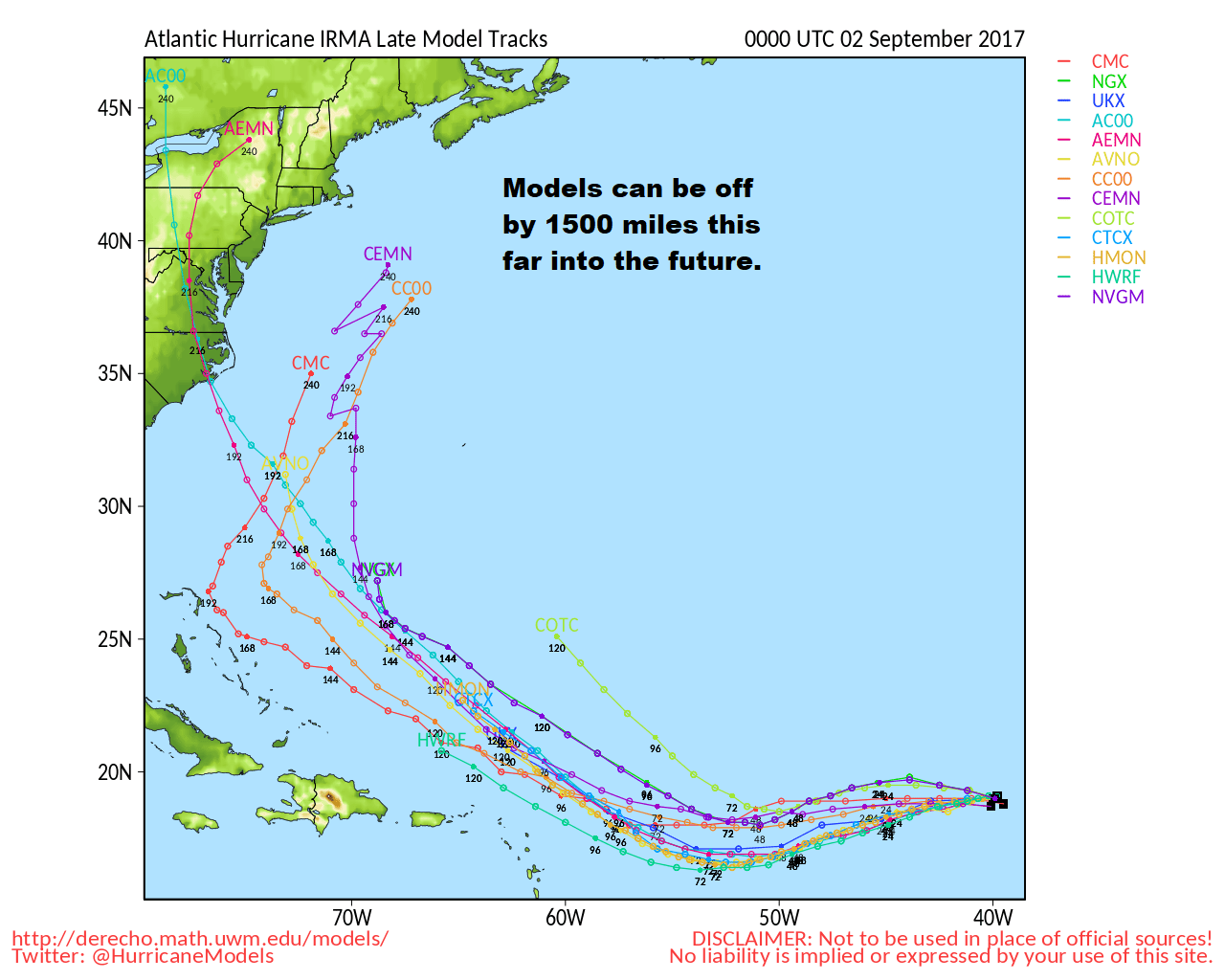 The longer range models bring the storm close to the United States in about 10 days, but these forecasts can change dramatically. This is the peak of hurricane season and it's probably prudent to at least think about what you might do to prepare, but that's all I would be doing this far out.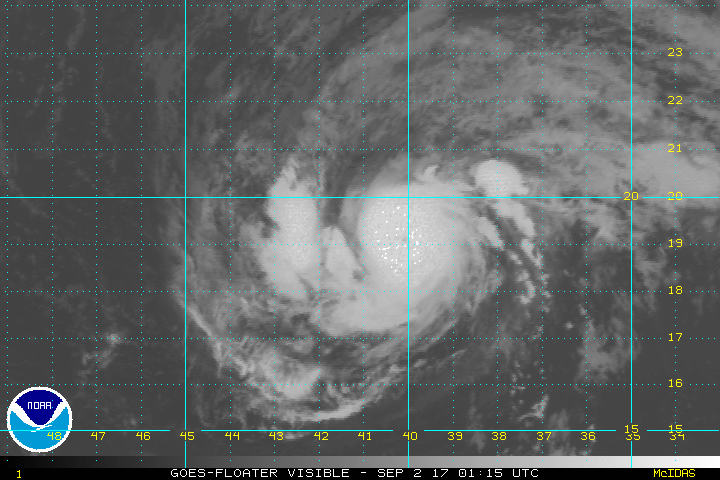 Have a great weekend.
You can follow my updates here and on Twitter @growingwisdom.
---
Saturday: Mainly sunny after a chilly start. Highs warm to the low 70s.
Sunday: Cloudy with a period of showers or steady rain for the first part of the day. Tapering off in the afternoon.  Highs in the upper 60s.
Monday (Labor Day): Mainly sunny and warm. Highs near 80.
Tuesday: Sunny and warm. Highs 80-85. Cooler on the Cape and the Islands.