Berklee Honors Boston Jazz Maven Fred Taylor With Benefit Concert And Scholarship Fund
Pat Metheny, one of the best and best-known guitarists in the contemporary jazz world, got to know Fred Taylor when the Boston jazz impresario was running the Boylston Street clubs Paul's Mall and The Jazz Workshop during the early 1970s. Metheny, not yet 20, was cutting his teeth, playing with the Gary Burton Quartet at the Workshop.
The mutual respect started then and continues to this day.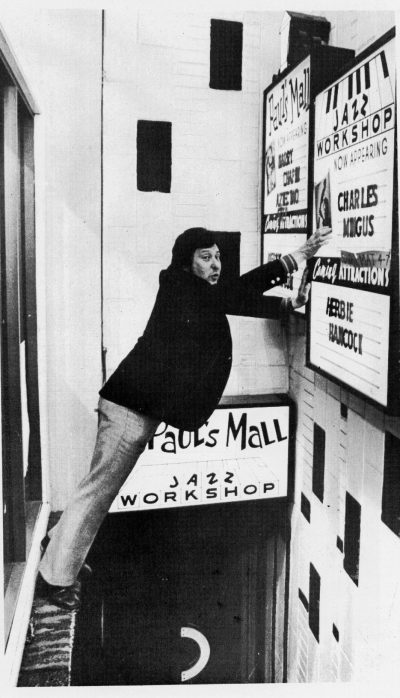 "There is no way to compare Fred to anyone," says Metheny. "He is an absolute original, an icon and one of the best people any of us who have known over the years could ever hope to know. What has always stood out to me with Fred is his genuine interest in the music. Think of the amount of great stuff he has heard in his life. He has been around a staggering amount of good notes.
"As a musician, there is an unusual benefit to hearing excellent players night after night after night. He has shared that experience from a different perspective and is one of those people who really 'knows.' There are not a lot of non-musicians who I can say that about."
On Tuesday, Sept. 12, Berklee Performance Center hosts the All-Star Fred Taylor Scholarship Fund Benefit Concert, where singer-songwriter Kat Edmonson and Grammy-winning jazz vocalist Kurt Elling join saxophonist Grace Kelly, trumpeters Jason Palmer and Bo Winiker, Grammy-winning percussionist Terri Lyne Carrington and blues harpist James Montgomery, among others to salute the man behind the music. (Metheny is in the process of making a new album and is expected to pop in and say a few words, but not play.)
Taylor, 88, is still going strong, and not one to rest on laurels. After 26 years at Scullers Jazz Club — a run that ended in a rocky fashion earlier this year — he became artistic director of the Jazz and Heritage Series at the Cabot Theatre in Beverly.
But for a moment, let's consider some of those laurels. He booked Duke Ellington, Dizzy Gillespie, John Coltrane, Miles Davis, Stan Getz, Charles Mingus, Bob Dylan, Bob Marley and the Wailers, Aerosmith, Diana Ross and Bruce Springsteen, as well as comics like Flip Wilson, Richard Pryor and Lily Tomlin. More currently, he put young Norah Jones, Chris Botti, Esperanza Spalding and Christian Scott aTunde Adjuah on the stage. He has earned awards from the Jazz Journalists Association and Berklee, which presented Taylor with the inaugural George Wein Impresario Award in 2015.
Taylor attributes part of his success to his background. "It crosses over all the lines," he says. "I started by managing an artist, organist Joe Bucci, so I was very much artist oriented. Then when I came into the club and learned the club business, I had respect for the artist, but tried to make it possible for the club to be viable."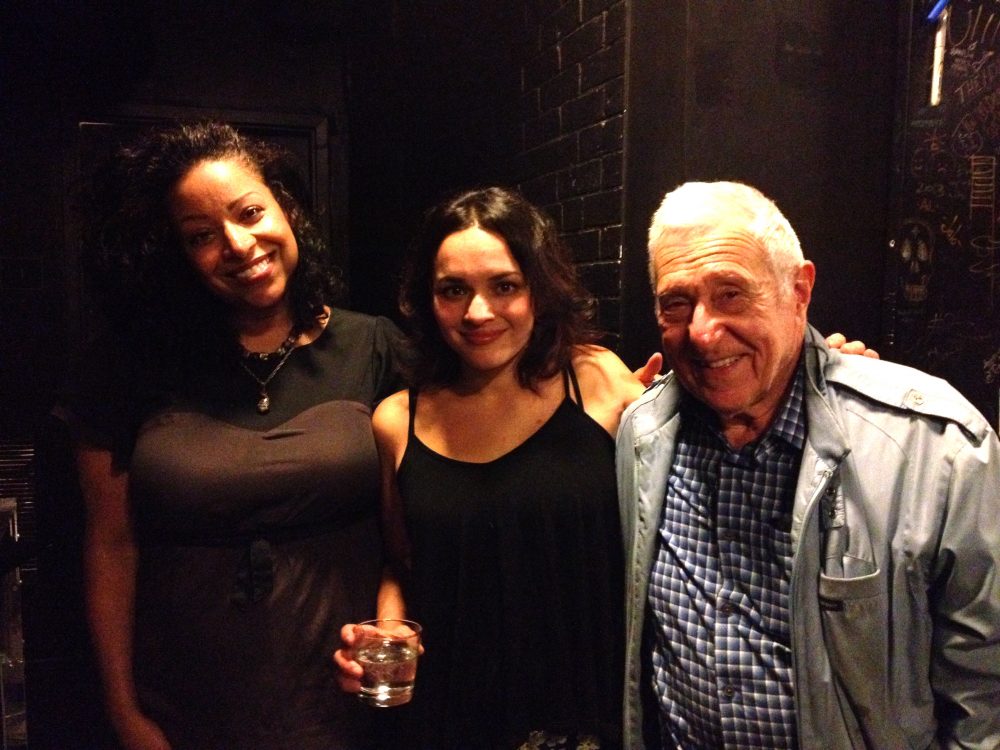 Here's how the Berklee scholarship/tribute idea came to be: "Bo Winiker actually came up with the idea, and he told it to Grace Kelly," says Taylor. "Then Grace took the ball and ran with it, went to [Berklee president] Roger Brown, and then Grace's parents, Bob Kelly and Irene Chang, took it upon themselves to produce a fundraiser concert with Berklee, and they said essentially, 'You stay out of it, we're going to do this for you.' "
Grace Kelly, who shares the night's hosting duties with WBUR's Robin Young, landed most of the artists, Taylor says, noting the only thing he did was make the call to Metheny.
"It's just a beautiful thing," Kelly, who graduated from Berklee at 19, says of the scholarship. "His legacy will continue to be passed on to all these incoming students. Berklee's not going anywhere, so I think it is very moving to him."
Chang said the scholarship will go each year to two students, one in music business and the other in performance, and the amount will grow as the endowment does.
The scholarship aspect is important to Taylor. "It's a two-pronged scholarship," Taylor says. "That is something that really is needed, somebody who is trained in both the music of jazz and contemporary and how to run a club. That's very necessary. There aren't any of those people around. I'm hoping to maybe have a pick or maybe introduce one in each category before my time expires."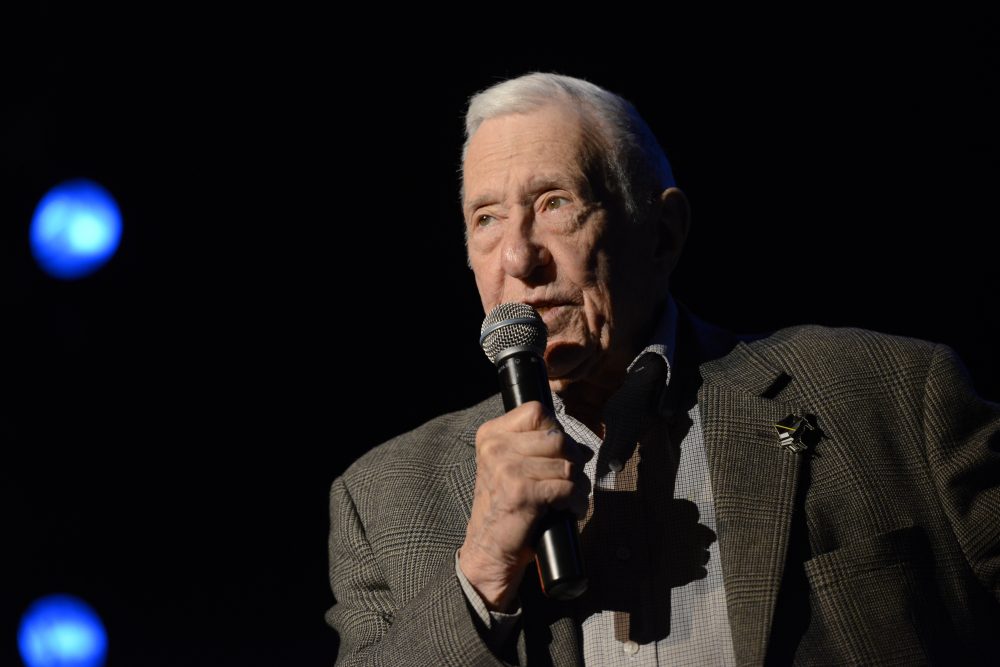 On Tuesday night, Taylor says, "I'm gonna be there with my eyes wide, watching what is happening and also having a lovefest with all these people. This whole thing has been humbling, thrilling and exciting. It's three stages of being humbled by the honor, thrilled by the event and waiting for the reaction of it actually happening."
Metheny, who became the youngest teacher at Berklee when he was 19, has played with everyone from Ron Carter to Chick Corea to David Bowie. He has won Grammys in 10 different categories. He looks at what Taylor has done as providing a platform, "not just for me, but for hundreds of musicians, to do our thing. But there is another part to it all — he also has created a sense of possibility and hope for what music represents in the way he handles himself, which then translates to the audiences and players that reflect that hope back to the culture at large."
"Fred has always been championing me," adds Kelly, a saxophonist who's come to national prominence and played with Stephen Colbert's house band, Stay Human. "I've had a lot of mentors, actual musicians, but Fred is the only person in the music business area who has opened doors for me and very much believed in me from the beginning."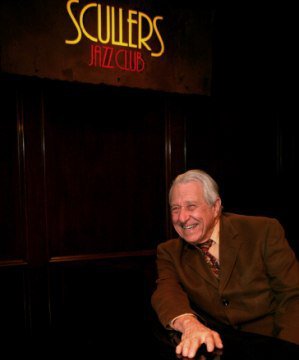 Kelly says she'd been going to Scullers since she was 6, falling asleep in her dad's arms. She recalls that, as a kid, she knew "Fred was this incredible, legendary man."
When she was 13, Kelly says, she sat in with singer Ann Hampton Callaway at Scullers. Taylor heard her play "Somewhere Over the Rainbow" with Callaway and afterward, Kelly says, "he came up to me and said, 'Wow, that is really something, and I want to talk to you about getting you and your band in here.' So, he took a chance on 13-year-old me and brought my band in, and we sold out that Tuesday night 11 years ago."
Taylor was bumped from his longtime Scullers gig in February by general manager Jayne Barrett, who died of cancer in May.
"I'll tell you a funny thing," says Taylor. "When that former general manager of Scullers called me last February — and that was maybe the second time she ever talked to me — and said, 'How long do you plan to go?' and I said some crazy thing about 'I shop 'til I drop!' [She said,] 'Oh no, we've got to do something sooner than that!' and I said, 'Oh, I think I'm good for a couple more years.'"
Taylor told her he'd booked the club until the end of June and he usually took a few weeks off in July, whereupon he would "think about it."
"Three weeks later," Taylor says, "she came to me and said, 'I'll give you 30 days, until the end of February.' "
(Scullers is part of the hotel complex Doubletree Suites by Hilton Boston. A Scullers representative said, "It is Hilton's general policy that we do not comment on employee issues or matters.")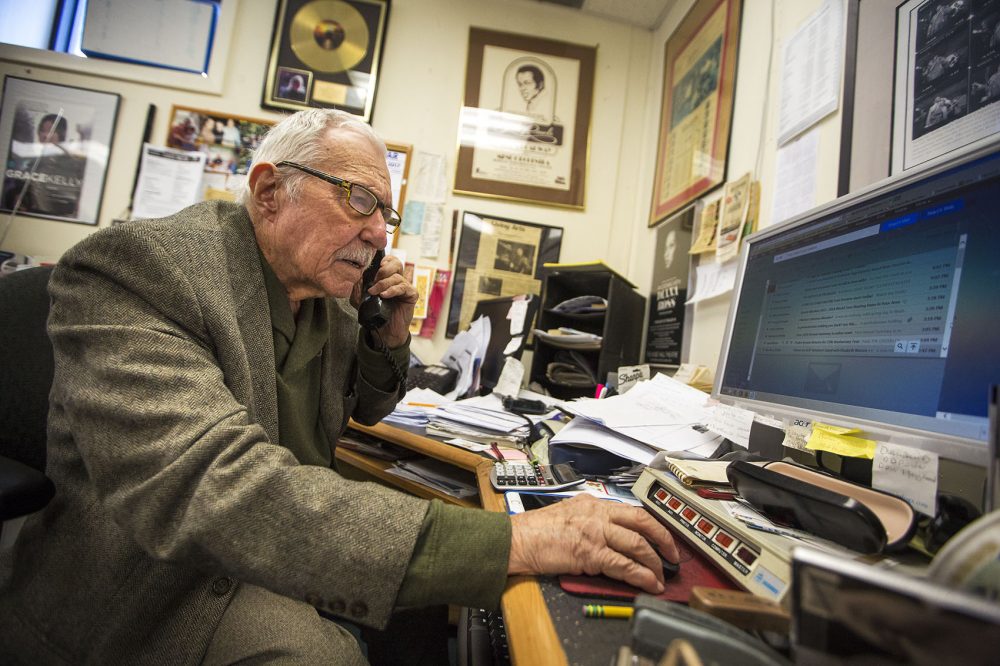 Taylor had booked a few gigs part-time for the Cabot before his exit from Scullers. Now, the Cabot is Taylor's main course. The Cabot's bookings cover a wide range of musical genres and spectrums, and Taylor has specialties within that framework.
"It's a very different area to work with," Taylor says of his new role. "I can't take everything that I'd like to do that I had at Scullers. It doesn't really transfer to Beverly, which is a different makeup. I'm trying to introduce a little jazz into an area that isn't quite all accepting of that. So that's one mission. The other is there is a wonderful senior audience and I'm trying to create a program [for them]. ... The first thing I did [in December 2015] was bring Darlene Love in, and that was a smash because she was coming off '20 Feet from Stardom.'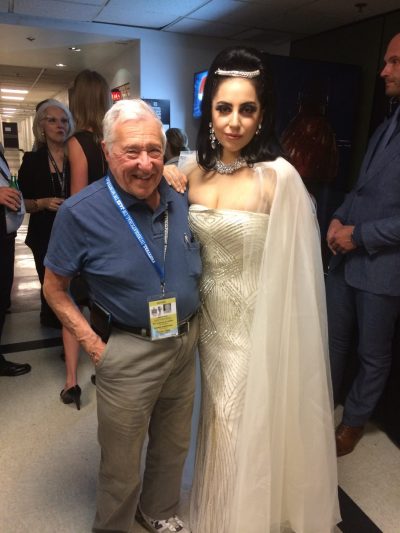 "If I can find classic artists that have a history like Darlene, whether they're jazz or pop or R&B, I will look for that. I found the Glenn Miller Orchestra brought a terrific crowd, and then I brought In the Mood, which was focused on the music of World War II and was somewhere in the Miller category. I brought in [ukulele virtuoso] Jake Shimabukuro, which is kind of out of the box, and I have brought in [swing revival band] Big Bad Voodoo Daddy, which they seem to like. It's a little tricky. I'm trying to move that audience along, introducing a little jazz that they can relate to and keep pecking away at the heritage stuff."
And of course, the Cabot, being an 850-seat theater, is a bigger space than Scullers. Taylor can't quite take the avant-garde risks he might have at Scullers — he's looking to introduce smooth jazzers Fourplay and the Rivingtons — and says, "I have to look at it from a concert point of view as opposed to a club, and that makes a whole lot of difference. There's a possibility of packaging, where we can put two acts that are very symbiotic."
Taylor is sanguine about today's jazz scene.
"I went down to the Newport Jazz Festival," he says, "and it was the biggest festival they'd had in years. I think for both Saturday and Sunday they had 10,000 people and, interestingly enough, there was not what I'd call a single killer act on the program. There were no legends; they're gone. But they had what I'd call a very diverse lineup and the audience is getting a little bit younger.
"I think jazz right now has a lot of mixed new fusion that's adopted a touch of hip-hop. I look at Trombone Shorty — that's not what I'd call a straight jazz act, but it does come out of jazz, and he's got the audience boogying in their seats. A vocalist, Cyrille Aimée, brought a touch of Django, the French rhythmic style. I think jazz is shifting gears, going through a transition right now. Whether the whole audience is following it, we'll have to see in this coming year."