Police, Gov. Baker Aware Of Reports That Vegas Shooter May Have Researched Possible Boston Locations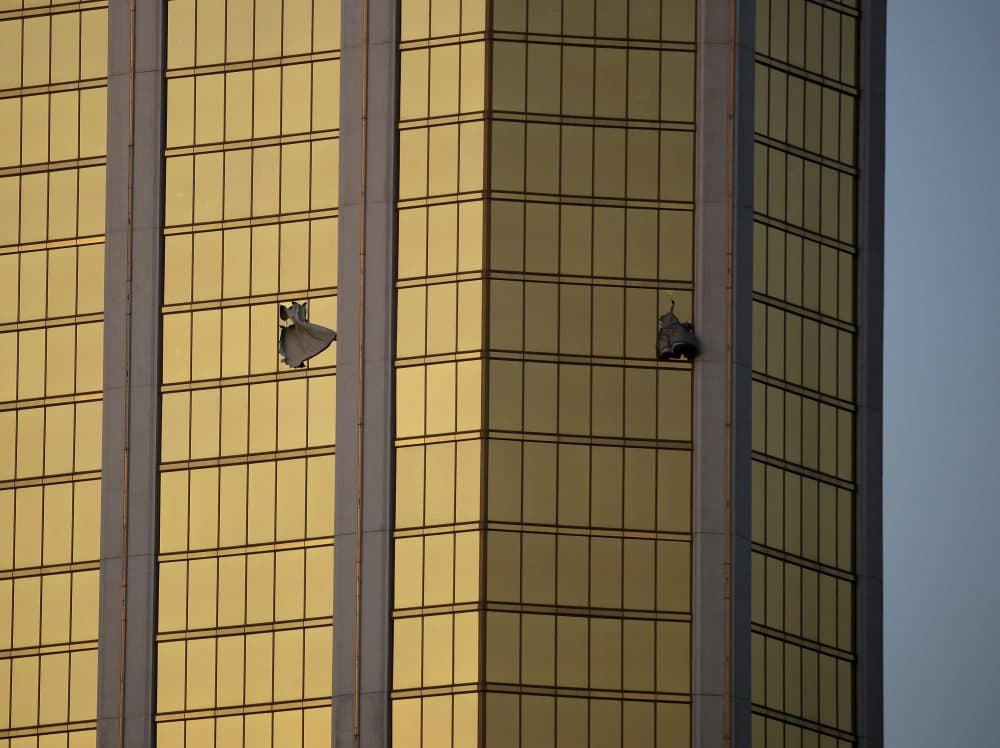 This article is more than 4 years old.
Boston police and Gov. Charlie Baker said Thursday they are aware of media reports that the gunman from the Las Vegas massacre may have researched possible attack locations in Boston, but said they had no other information.
"We are aware of the media reports referencing a Boston connection to the Las Vegas mass shooting incident that occurred on Sunday, October 1, 2017," Boston police said in a statement. "The Boston Regional Intelligence Center is in contact with our local and federal law enforcement partners here and in Las Vegas and continues to monitor the situation. There is currently no known threat to the Metro Boston Homeland Security Region related to this incident."
Speaking to reporters, Baker said the state has been in "constant contact" with federal law enforcement and he's "aware of the media reports, but because it's an ongoing investigation I am not going to speak any more to it than that."
Both NBC News and The Boston Globe, citing unnamed law enforcement officials who the media outlets said were briefed on the investigation, reported that the gunman, Stephen Paddock, researched possible locations in Boston.
NBC News reported that Paddock researched hotels around Fenway Park, according to an anonymous law enforcement official.
The Globe reported that one unnamed official said Paddock had Googled Fenway and the Boston Center for the Arts. Another anonymous official told the Globe that Paddock had searched online for large concert venues in the Boston area.
Both NBC News and The Associated Press reported that Paddock also booked a room for early August at Chicago's Blackstone Hotel that overlooked Grant Park, where the Lollapalooza music festival was being held, though he didn't show up.
Paddock opened fire on a country music festival in Vegas on Sunday night, killing nearly 60 people and wounding hundreds more.
Also, the weekend before the massacre, Paddock rented via Airbnb -- and checked into -- a condo in a 21-story building in Las Vegas that overlooked the Life is Beautiful music festival, Vegas Sheriff Joseph Lombardo said Tuesday.
Following the media reports, the Boston Red Sox said on Thursday the team will increase safety measures for any postseason games at Fenway.
With reporting by WBUR's Newscast Unit and The Associated Press
This article was originally published on October 05, 2017.