Why The Selena Google Doodle Matters So Much To So Many Of Us
Latinxs were a bit emotional today. OK, not a bit, maybe a lot. We cried. We laughed. We saw our Queen on the Google homepage. My heart nearly burst when I laid eyes on Google's animation and virtual exhibit honoring Selena Quintanilla, the beloved Tejano singer who has grown into a cultural deity for Latinxs and outsiders everywhere. Twenty-eight years ago on this day, Oct. 17, her first album, "Selena," was released.
I was a gawky 9-year-old growing up in West Texas when Selena was killed and already a devout fan of the emerging star. The impact of her death stunned me, even at such an early age, not because I didn't think it was worthy of attention, but because I'd never seen American audiences really care for a woman who I could see myself in. For many Latinx women, Selena represents the first and most powerful example of mainstream audiences showing interest in our culture, in our art and in a woman who looked and sounded like us.
No other pop star embodied us. We were outsiders, not quite American enough to be in the mainstream fold, and not quite Mexican enough to fit in with our relatives outside of the States. Then Selena came along, listening to the same American pop music we liked, while speaking Spanish the same way we did, halting and a bit labored. Affluent Mexicans, who lived by the classist tradition of shunning our American-accented Spanish, suddenly accepted one of our own. Then American audiences, who at worst demeaned us and at best exoticized us, suddenly celebrated the woman who most illustrated our bicultural identity.
Since her untimely death, Selena has become a pop culture idol with a mystic aura and a big money commodity. MAC Cosmetics released, and immediately sold out, a Selena collection at the petitioning of her fans and celebrities don fashion with her image and praise her influence over their artistic evolution. But beyond that, Selena has created a sisterhood (and brotherhood) that has now reached far beyond her original band of outsiders.
I recently spoke with a friend in Australia who knows the biggest Selena fan in an aboriginal community in Queensland. And last year, I met a Russian man who had all the Selena songs on his iPod. Her appeal is universal. Selena not only showed us we could embrace the complexities of our brown identity, but also that our brownness could be accepted — without compromise — in such a far reaching way that had up until then been reserved for whiteness.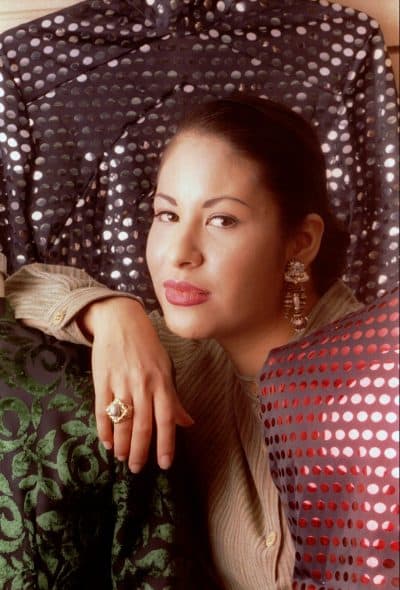 Though her acclaim became universal, those of us who loved her before her death perhaps hold the deepest connection to her. Perla Campos, Google Doodle's global marketing lead, who led the team that built Selena's homage, is a daughter of a Mexican immigrant from Texas. Growing up in a predominantly white town, Selena became a sort of cultural compass for Campos as a young child. But the thing is, many of us, like Campos, still hold on to that almost spiritual guidance from the legacy of Selena.
Because she made such an impact on us in our formidable years, Selena's legacy has stuck. When I'm facing the most difficult choices navigating a cultural space that doesn't feel like my own, I listen to Selena to ground myself — to remember who I am and how I can hold on to that identity and still navigate a "white space."
For upwardly mobile millennial Latinxs, Selena is not just a fond relic from childhood, she is still the woman who showed us how to be ourselves. She is the comfort in a world that, especially now, sometimes feels ready to erase our contributions. Selena can't be erased. Not from the world. Not from our hearts.