Boston Mayor Walsh, City Councilor Jackson Clash In Second Debate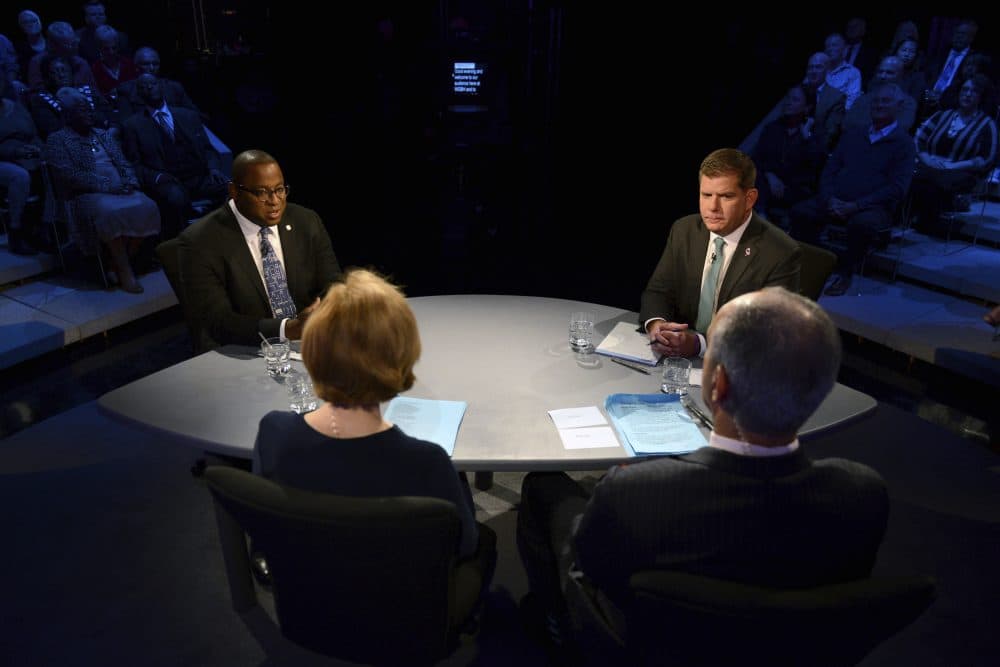 This article is more than 3 years old.
Boston Mayor Marty Walsh and his Democratic challenger, City Councilor Tito Jackson, have clashed on everything from housing to public safety to transportation in a debate two weeks before Election Day.
Jackson faulted Walsh for not keeping housing costs under control while Walsh said he's worked to build more affordable housing.
Jackson said Walsh hasn't ensured the Boston Police Department represents the city's racial breakdown. Walsh said the department has its most diverse command staff ever.
Jackson said he'd oppose tax incentives to lure Amazon. Walsh said Boston didn't include incentives in their initial Amazon bid.
Walsh, a Democrat, is seeking his second four-year term. Recent polls show him with a solid lead. Jackson has represented Boston's Roxbury neighborhood since 2011.
Tuesday's debate was sponsored by WGBH News. The election is Nov. 7.