Will New England's Craft Beer Bubble Burst?
Play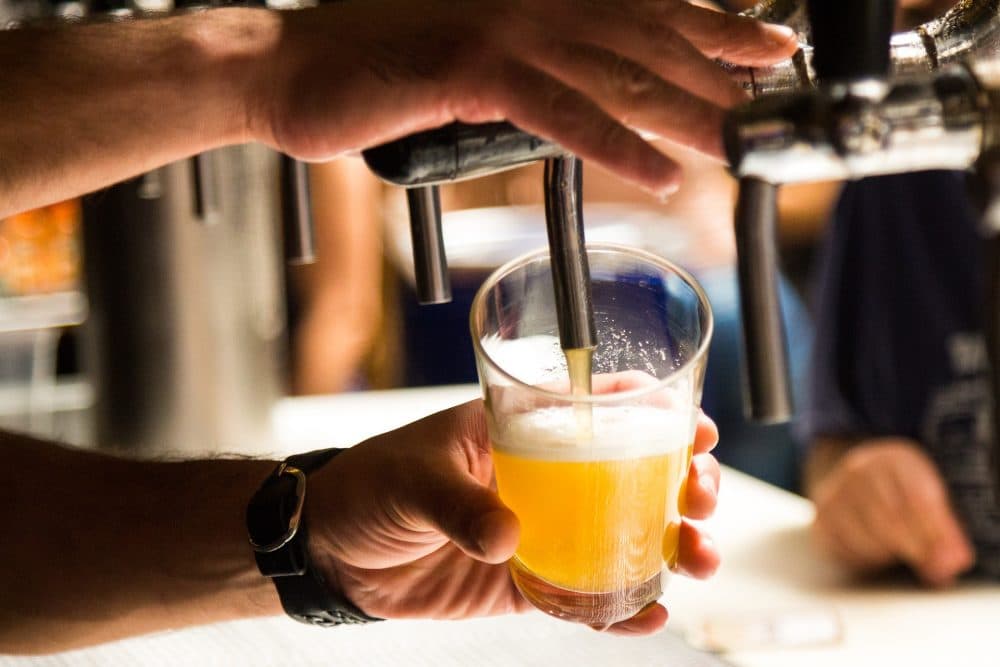 This article is more than 5 years old.
Business has been booming — and bubbling — at Grey Sail brewery in Westerly, Rhode Island. The sounds and smells of fresh beer, simmering away in brand new fermenting tanks, permeate the historic brick building. Owner Jennifer Brinton says the additional 60-barrel tanks were needed to keep up with demand for Captain's Daughter and Flying Jenny, two of the brewery's most popular ales.
"This last expansion that we're going through now, we have four more 60s coming in and then this one over here is a 120," Brinton says.
Grey Sail's million-dollar expansion doubles the footprint of the facility, as well as its annual capacity of 6,500 barrels.
Grey Sail is among the nearly 350 New England craft breweries to open in the last decade or so. In terms of production growth, that's more than three times the national average, according to the Colorado-based Brewer's Association.
For craft beer fans like Matt Covati of Mystic, Connecticut — a regular at the five-year-old Beer'd Brewery in nearby Stonington — it's clearly a buyer's — and a drinker's — market.
"There's Fox Farm that just opened up. In Boston, we go to Trillium. We go up to Massachusetts to Tree House Brewing as well," Covati says. "If we're in Vermont, we go to the Alchemist, we go to Hill Farmstead. So, kind of wherever we are in the area we kind of seek out local breweries."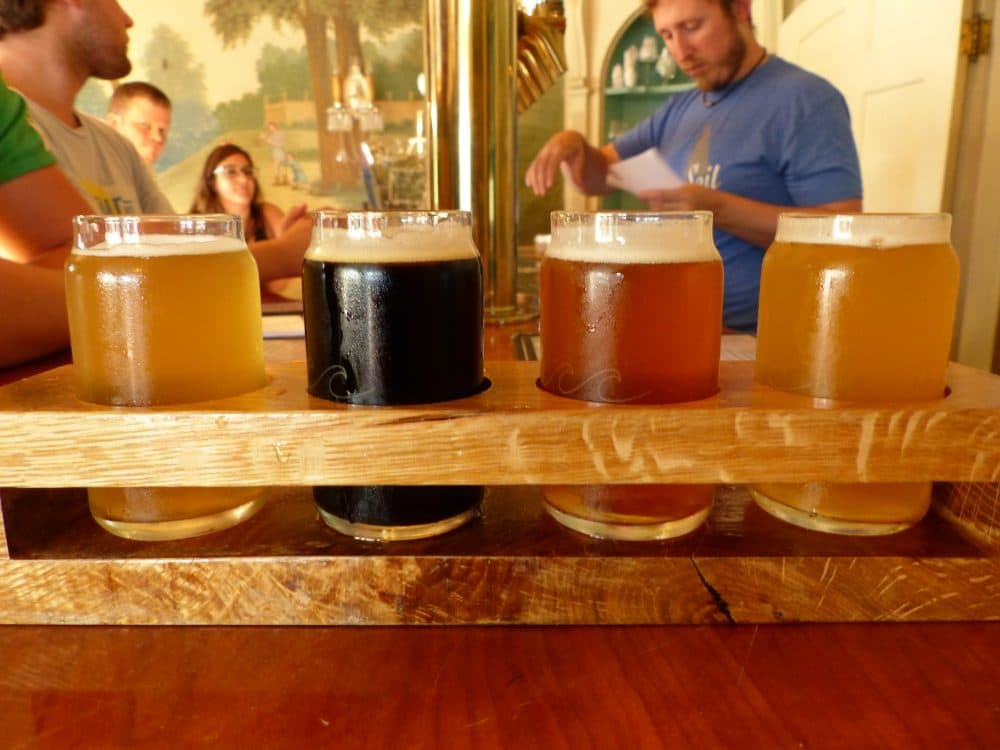 A Small, But Lucrative Industry
New Englanders' taste for beer goes back to the Pilgrims. They each drank a gallon a day aboard the Mayflower and landed at Plymouth Rock not just because they were off course, but because they were running out of beer, which they considered safer to drink than water.
By the mid-20th century, most New England towns and cities had local breweries just down the block. But these gradually folded in the face of competition from the major, national brands.
These days, the region is still playing catch up to the West Coast and Colorado, where the craft beer craze began back in the 1980s. Yet in some corners of New England, where other iconic industries once ruled, craft beer is doing just fine.
"The economic impact that craft brewing had in Vermont is estimated at $376.7 million in 2016," says Melissa Corbin, executive director of the Vermont Brewers Association. "So that has exceeded the maple syrup industry, and, as far as skiing goes, that's a $900 million industry, but when you just take into account skiing on the actual mountain and not the hotels and restaurants around that mountain, that's a $300 million industry. So when you just look at skiing itself, craft beer has exceeded on-mountain skiing as an economic impact and exceeded maple syrup."
"New England is certainly one of the densest places for breweries and for craft consumption around the country," says Bart Watson, chief economist for the Brewer's Association.
He says that Vermont, with its 50 craft breweries, and Maine, with its 77, rank high in terms of breweries per capita. Vermont is No. 1 in the nation, while Maine stands as No. 7.
Still, the question of whether or not the craft beer industry is reaching a saturation point is one he hears a lot from journalists. The trained economist that he is, he typically answers with yet another statistic, which he hopes puts the question into perspective.
"Seventy-five percent of the breweries in the country still make less than 1 percent of the beer. That's collectively," Watson says.
For Brewers, Less Might Be More
But some brewers, like Sean Larkin, of Revival Brewing in Cranston, Rhode Island, have been scanning the horizon these days, and wonder just how much of that "less than 1 percent" the market can absorb.
"Shelf space is shrinking, that's first and foremost," Larkin explains. "Tap space is shrinking, that's second. So if you're relying on shelves or taps to drive your business, you need to reconsider that business model."
One cost-cutting strategy is contract brewing -- that is, having another brewery make some of your beer for you, which saves on overhead.
Another is a gambit that's as old as salesmanship itself.
"What you're starting to see is breweries that may brew a very small batch, then it creates a demand so that when it comes in, that store only gets five cases and it's out the door," says Ryan Hellart, manager of Dick's World of Wines in Westerly. "And I'm starting to see more of that from a lot more breweries, and that's gonna be the way that these breweries survive and sustain because if it's not on the shelf and people are looking for it, the next time they see it, they buy more of it."
So no matter how you pour it or how it measures up against the big, national brands, in terms of sales or production, when it comes to craft beer, less, it seems, really can be more.
This story comes via the New England News Collaborative.
This segment aired on October 26, 2017.