Jorma Elo Debuts A New Work That Celebrates His Finnish Culture With The Boston Ballet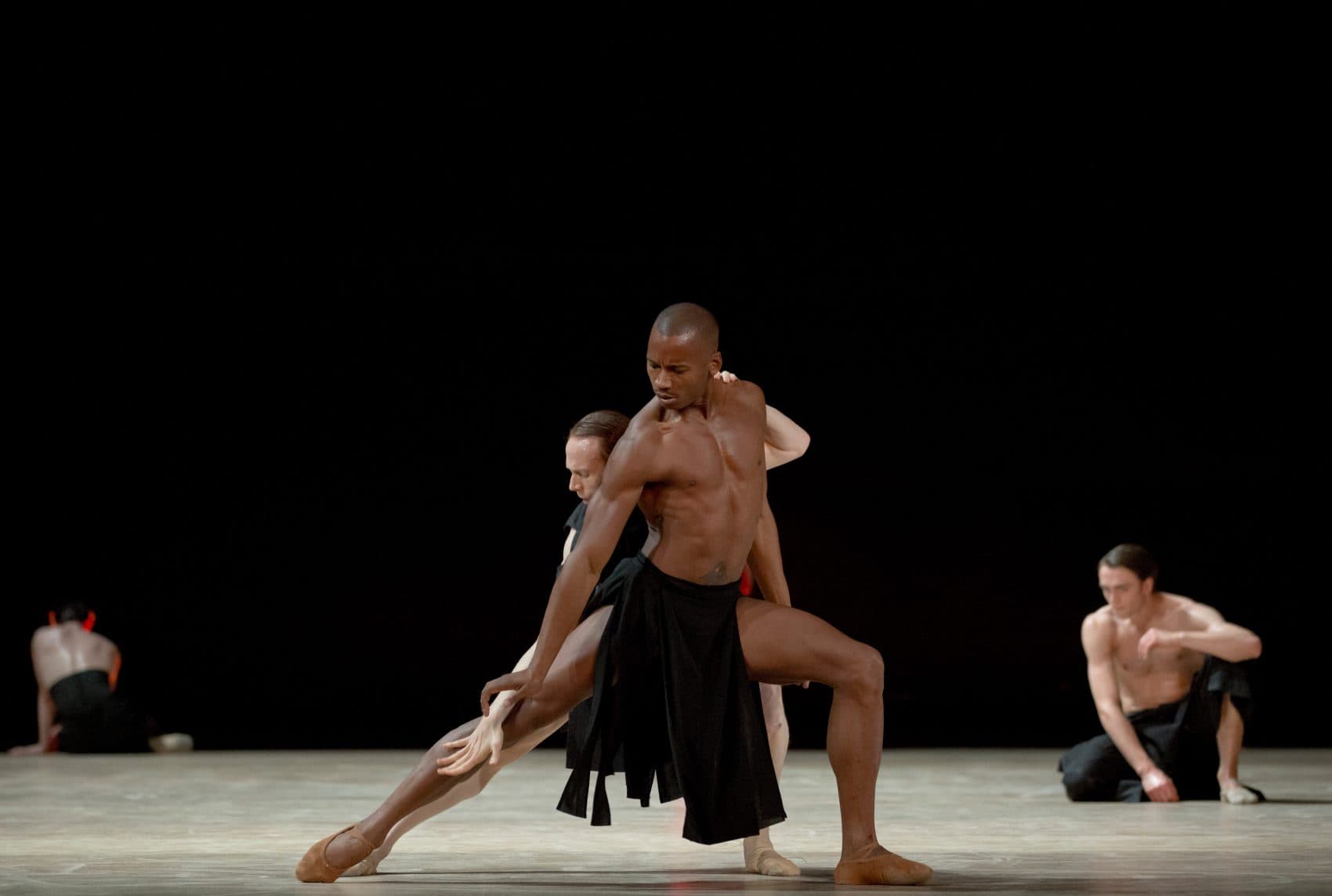 This article is more than 5 years old.
For much of his career — as a dancer and a choreographer — Boston Ballet's Jorma Elo, 56, has lived outside of his native Finland. His distance, however, has not diminished his impact there.
In 2015, he was awarded the Pro Finlandia Medal of the Order of the Lion of Finland for his artistic contributions, one of the country's highest honors. He danced with the Finnish National Ballet and Sweden's Cullberg Ballet before joining Nederlands Dans Theater in 1990, where he made his choreographic debut in the troupe's annual workshops. Although he was not initially keen on the process, he gradually developed a passion for creation and has since become one of the most sought-after choreographers in the world.

Elo and Boston Ballet's Mikko Nissinen, both from Helsinki, trained in the same class at the Finnish National Ballet School. Years later, Nissinen — then the director of Alberta Ballet in Calgary — saw a video of Elo's choreography, and the rest, as they say, is history. Nissinen assumed the artistic directorship of Boston Ballet in 2001, and Elo became resident choreographer four years later. Since, he has created 14 world premieres for the company, and that number is about to be one greater.
Starting this Friday, Nov. 3 through Nov. 12, Boston Ballet will present Elo's "Fifth Symphony of Jean Sibelius" at the Boston Opera House, alongside the North American premiere of Wayne McGregor's "Obsidian Tear." The latter is a co-production with the Royal Ballet set to music by another prominent Finnish composer, Esa-Pekka Salonen, who selected Daniel Stewart, music director of the Santa Cruz Symphony, to serve as guest conductor. The production, which will open with an orchestral performance of Finland's unofficial second national anthem, Jean Sibelius's tone poem "Finlandia," is a celebration of Nissinen and Elo's home country, and it fittingly coincides with the 100th anniversary of Finnish independence in December.
"That is the spark of this whole project," Elo said. "One hundred years of our nation." During his lifetime, Sibelius became a figure of national importance, and his work continues to inspire patriotism today. In 2003, Elo choreographed "1st Flash" to Sibelius's Violin Concerto, during which time he listened to a lot of the composer's music. Creating a ballet to "Fifth Symphony" has been in the back of his mind for years, but he lacked the courage to attack the whole score and translate it into movement, he explained. "I always thought it's difficult music to make a dance to," he said, considering the imagery of the Finnish landscape it provokes.
With an impact he compared to "The Star-Spangled Banner," he contemplated whether the score should stand on its own, untouched, and he knew the people of Finland would be critical of his interpretation of such a powerful score. An American audience, on the other hand, likely hasn't been exposed (or overly exposed) to hearing this music, and will therefore view his work with a fresh and more accepting perspective.
The piece, which Elo describes as "big strokes of paint on the canvas," marks the first time he is combining an entire symphonic score with the full company, whose movements will reflect that of the abundant animals present across the Finnish landscape. The costumes, designed by Yumiko Takeshima, former dancer with the Dutch National Ballet and founder of Yumiko dancewear, also touch on the nature theme with subtle colors and details.
"Fifth Symphony of Jean Sibelius" is the closest work in Elo's repertoire to a fully classical ballet, explained 28-year-old Patrick Yocum, who was recently promoted to principal dancer and first performed the choreographer's work as a member of Boston Ballet II before joining the corps de ballet in 2011.
Elo's earlier works, such as "Plan to B," "Carmen/Illusions" and "Double Evil," felt foreign to Yocum as a young dancer straight out of ballet school. "His aesthetic was almost mechanical in its precision and angularity," he said. "Within the last few years at Boston Ballet, his choreography has gotten gradually less stark and aggressive, his musical choices more classical, and he's made his costumes more muted and neoclassical rather than the more edgy design."
This newest world premiere, which is massive in scale, will present a striking contrast to McGregor's "Obsidian Tear," a mysterious piece featuring a small cast of nine male dancers, each of whom portray a distinct personality. "It has a specific structure and a pretty obvious narrative," Yocum said. "Jorma's work, in contrast, is a bright, joyous, abstract interpretation of the complicated musical structure of the symphony."
In rehearsals, Elo said he struggles to maintain a consistent, smooth pace. "I have these huge breaks where I have to think of something, and there's nothing happening," he said. The lack of a definite answer about when the dancers need to be warmed up and ready to dance can lead to frustration, he explained, but in those moments, he finds solace in the long-standing relationship he has built with the dancers. Having worked with many of them, such as Yocum, for nearly a decade or longer, they are often able to reignite his inspiration.
"They know how to help me, and I can be more open with my struggles," Elo said. "What is great with me at Boston Ballet is that I go to, in many ways, familiar surroundings, but then it also challenges me in that I have to come up with something that they didn't do a year ago."
The dancers, in turn, appreciate Elo's collaborative nature, Yocum explained. "In the studio, Jorma always has lots of energy and humor," he said, "and thankfully that hasn't changed with time."
---
Boston Ballet performs the world premiere of Jorma Elo's "Fifth Symphony of Jean Sibelius" and the North American premiere of Wayne McGregor's "Obsidian Tear" from Nov. 3 to Nov. 12 at the Boston Opera House.