As Art Auction Fight Moves To Court, Berkshire Museum Digs In To Fund Its 'New Vision'
04:23
Play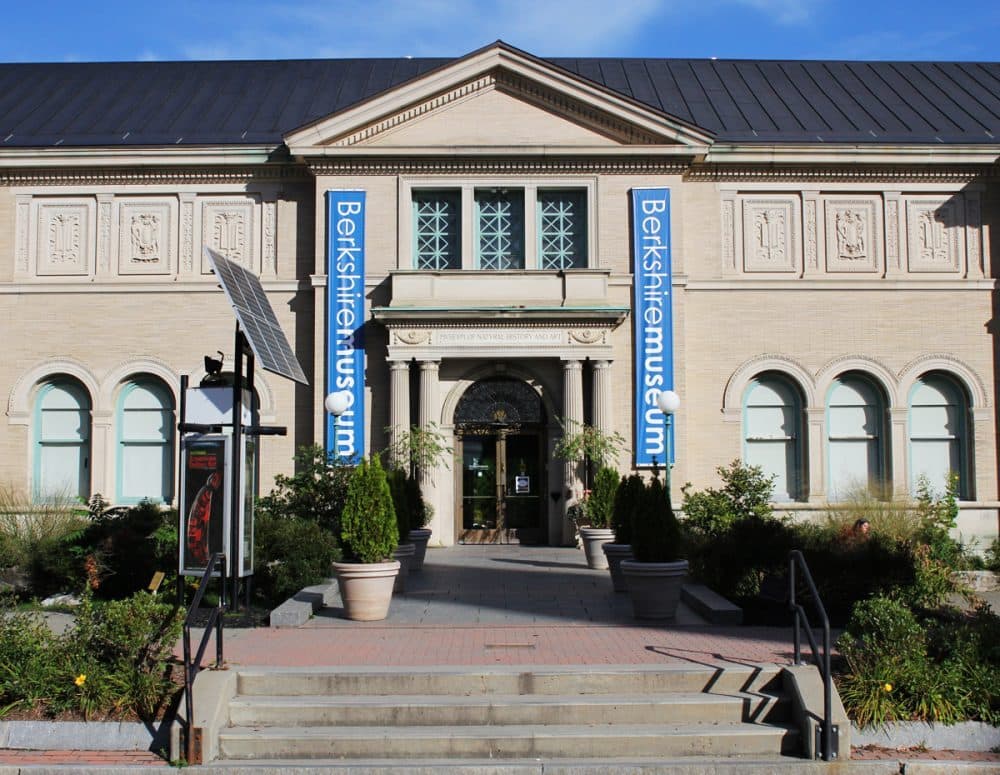 This article is more than 4 years old.
A hearing is scheduled Wednesday in a Pittsfield courtroom over the Berkshire Museum's plan to sell off 40 pieces of art in order to fund renovations and boost its endowment. Two of the works were donated by the late Norman Rockwell.
Two lawsuits — one involving some of Rockwell's children — have been filed to stop the auction, and Attorney General Maura Healey on Monday called for a temporary restraining order to prevent the sale of the artworks.
But museum officials say the Pittsfield institution needs the money to survive, and for $40 million worth of renovations.
Those plans for this museum have stirred up quite a controversy.
It all started back in July. As the museum says in a promotional video, a "new vision" calls for more high-tech and hands-on exhibits, along with renovations to the building. The museum wants to become, as it says, "interdisciplinary … focused on science, history and the arts."
Officials say the current business model isn't working: They've carried a deficit of about $1 million over the last decade. And corporate giving has declined, with major businesses like General Electric leaving Pittsfield.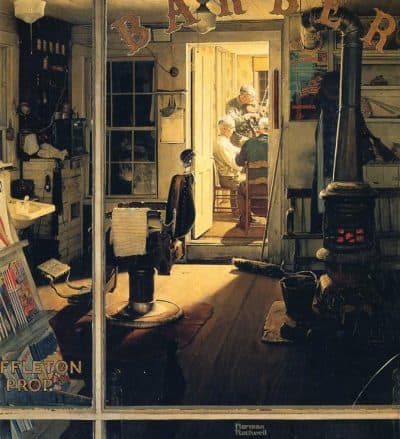 So they hope auctioning off the art will raise somewhere around $50 million, with the two Rockwell paintings headlining the sale.
Attorney Jim Lamme thinks the plan is nonsense. In his Great Barrington office, Lamme showed off an old map, one of many pieces of art hanging on the walls.
"I like it because it reminds me that we're all sort of tucked in together here," he said. "This isn't just about a museum in Pittsfield. This is about a museum that provides interesting things — art for kids in Lee, and for children in Sheffield and for children in Williamstown."
Lamme, who is a member of the museum, has joined with three of Rockwell's sons to sue the museum, trying to halt the sale. The first pieces of work, including both Rockwell paintings ("Shuffleton's Barber Shop" and "Shaftsbury Blacksmith Shop") are scheduled for auction on Nov. 13.
The lawsuit claims the famed artist gave the paintings to the museum to be part of its permanent collection.
Lamme said the museum's actions are "unlawful, and unethical."
"We want to keep the art from being in Dubai or Japan or someone's private home in Manhattan," Lamme said. "We want the art on display, the way it was intended to have been shown."
There's been plenty of other opposition and scrutiny. Healey's office is conducting its own probe into the proposed sale. An activist group has been holding protests in Pittsfield. The Massachusetts Cultural Council, a state agency that helps to fund nonprofits, including the Berkshire Museum, sharply criticized the proposal.
And national museum groups have come out against it, too.
"If museums began to essentially use their collections as financial assets, that would erode the confidence of collectors and donors in giving artworks to museums," said Lori Fogarty, president of the Association of Art Museum Directors.
She said widely held professional standards permit museums to sell art for just one specific purpose: "If artworks from the collection are sold, that the proceeds from the sale will only be used for future acquisitions to the collection," she said.
And that purpose, she said, is not to fund renovations or build an endowment, as the Berkshire Museum has proposed.
The museum does have its supporters. The Berkshire Eagle reports Pittsfield Mayor Linda Tyer and state Rep. Tricia Farley-Bouvier both support the museum's plans. State Sen. Adam Hinds appeared in the promotional video that touted the changes.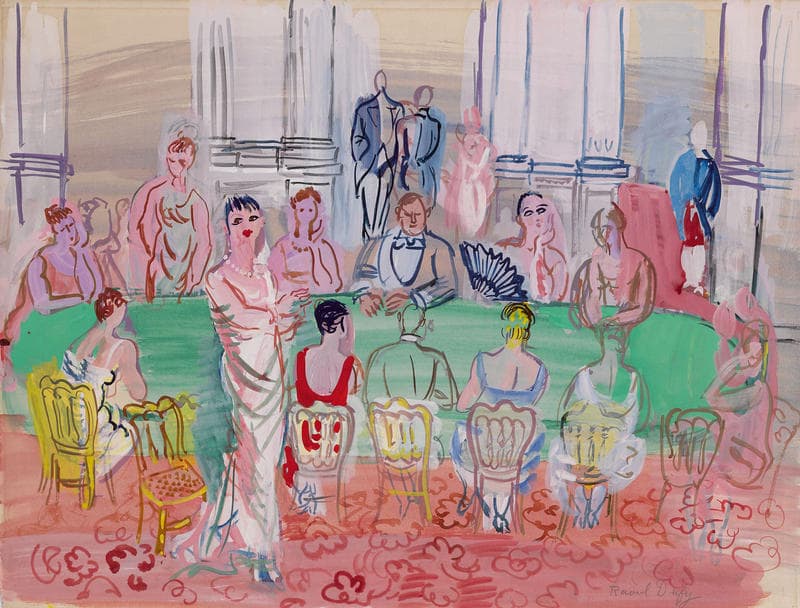 Despite the loud backlash, the museum is not backing down.
"I believe the museum has the right to go forward, and we feel that the legal action is kind of factually and legally flawed," said Elizabeth McGraw, president of its board. "We're confident that we'll be able to continue moving forward with our new plans and new visions for the museum."
McGraw said she isn't surprised by the opposition to the sale, but "we're surprised at [some opponents'] anger and nastiness," she said. "We're all trying to listen to everyone's side, and unfortunately they've been a little louder. And we haven't been able to get our message out as effectively."
Public relations was also a problem for a time at another museum that sold some of its art: the Delaware Art Museum in Wilmington.
Despite sanctions from industry groups, officials there decided in 2014 and 2015 to try and pay off an almost $20 million debt.
"There were critics who said that there still could have been more that the board could have done, or could have sought out, but they were saying the decision to sell four works of art was really a last resort," said reporter Shirley Min of WHYY in Philadelphia, who covered the story.
It's not clear how successful the Wilmington sale actually was. That's because the museum sold some of the works — including pieces by Andrew Wyeth and Winslow Homer — privately, and never disclosed the prices.
But Min said the museum did announce it managed to retire its debt.
"While the public might not have supported their sales of the works of art, they supported Delaware having its own art museum," Min said. "And so even though they might not have been pleased with the decision initially, it was never going to get in the way of the community coming to rally around the museum to keep it here."
Officials at the Berkshire Museum are hoping for a similar outcome in Pittsfield with their "new vision."
But before anything can hit the auction block, they need to win in court.
This story was first published by New England Public Radio.
This article was originally published on October 31, 2017.
This segment aired on October 31, 2017.