Colonial Theatre To Reopen In June With Pre-Broadway World Premiere Of 'Moulin Rouge!'
This article is more than 5 years old.
Boston's storied 117-year-old Emerson Colonial Theatre will reopen in the summer of 2018 with the pre-Broadway world premiere of "Moulin Rouge! The Musical," written by Tony Award-winning playwright John Logan and based on Baz Luhrmann's 2001 film.
Logan, Emerson College President Lee Pelton, Boston Mayor Marty Walsh and other officials made the announcement Wednesday morning at the Colonial, which is still under renovation. The news conference also marked the first time Ambassador Theatre Group (ATG), the London-based company that is leasing the theater from Emerson College, released details on its programming plans for the Colonial.
ATG's Executive Vice President for Content and Creative Kristin Caskey said the theater group felt strongly about reopening the Colonial's doors with a pre-Broadway production to honor the venue's history of premiering musicals and plays headed to Broadway. Upon learning that "Moulin Rouge!" was in development, Caskey said ATG knew the play would be a "perfect fit."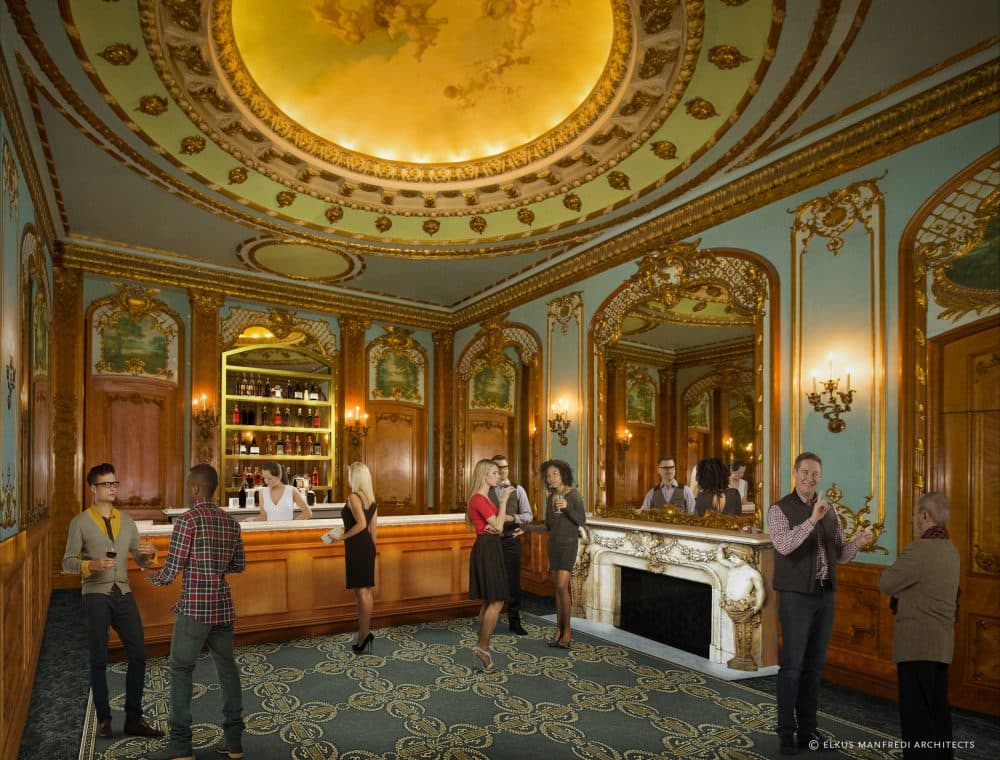 Logan said both the Colonial's history and Boston's appetite for theater influenced the decision to premiere the show here. "The producers [and I], we talked about a lot of different towns in terms of what's the right audience for the show, because we wanted a smart audience. We wanted a really theater-savvy audience for the show," said Logan, who won a Tony in 2010 for his play "Red," about artist Mark Rothko. Logan has also been described as "among the hottest — and most highly paid — screenwriters in Hollywood."
Logan said he became emotional upon entering the theater this week, feeling the weight of directors and playwrights who have premiered work there for more than 100 years. "In the modern American theater community there is no other theater that has the weight of the Colonial outside of New York ... every theater working professional like me has been influenced and changed by a show that was given birth in this theater." Among the notable and consequential shows that have premiered at the Colonial before Broadway are "Porgy and Bess," "Oklahoma!," "Annie Get Your Gun" and "The Diary of Anne Frank."
The Colonial's future became unclear in October of 2015, when it closed after a run of "Book of Mormon," amid concerns there were not enough touring shows for the theater, since Broadway in Boston was staging most of the shows available in the Boston Opera House. Theater enthusiasts collectively gasped that same month at the news that Emerson College was considering a plan that would convert the century-old theater into a dining hall/performance space. The same theater fans sighed with relief when Emerson College, in January 2017, announced its future partnership with Ambassador Theatre Group — an arrangement that would restore the theater to its former glory — and that had been quietly encouraged and facilitated by the city of Boston.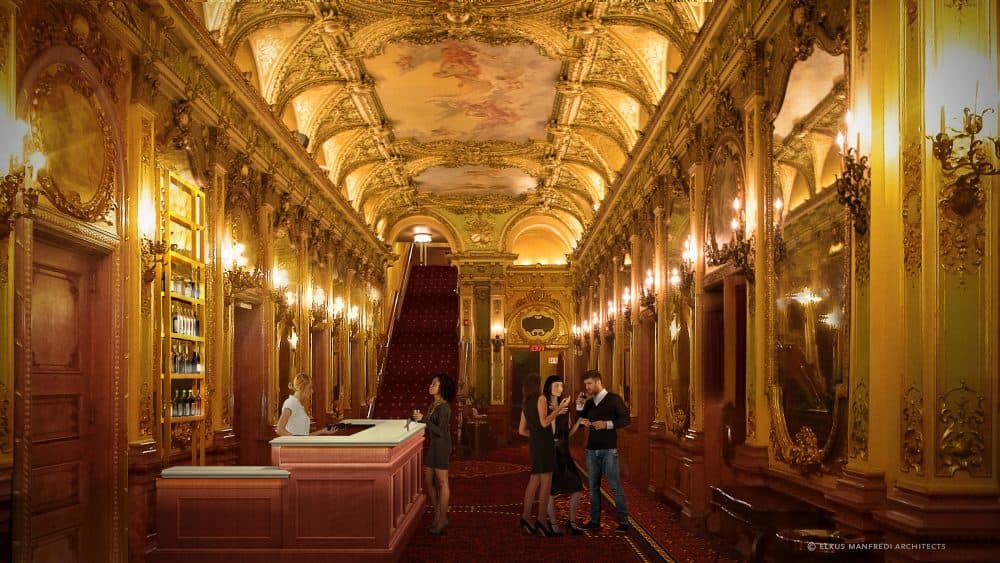 Aside from showing pre-Broadway shows and straight plays, Caskey said ATG plans to make the Colonial accessible for other performing groups: "We do anticipate and have as a goal to really engage with the community and other arts organizations for those times where there's not a Broadway engagement. And frankly it's a goal that we have just as much as we have as a Broadway engagement."
Details that would concretize that promise, such as agreements to house specific arts groups, have not been released, though Pelton said ATG will offer internships for young people. The reopening of a major venue in Boston — where many small- and moderate-size theater and performing arts companies have expressed concern over lack of affordable and adequate performance venues — will surely draw substantial attention from those vying for space. Though the degree to which the renovated Colonial will add to the local arts ecosystem remains to be seen.
ATG officials on Wednesday would not disclose specifics about the investment to restore the Colonial, but prior reports indicate the deal included $11 million to properly refurbish the theater. Pelton said ATG has since increased its monetary commitment by about "50 percent to a significant eight-figure investment."
"When you look at it, it will still be the Colonial that you've come and seen shows. But it will have that extra sheen and that extra polish and that extra shine. Plus we're going to have roomier seats," said Caskey. The 40-year lease between ATG and Emerson also includes a level of profit-sharing, though neither Emerson officials nor ATG would disclose details on the fiscal arrangement.
The announcement also marks a sort of cathartic end to what two years ago appeared to be a sudden and severe theater crisis in Boston — with the Huntington, Wang, Shubert and Colonial under threat — that has now morphed into a victory for the Walsh administration. Despite whispers that the city's cultural plan, Boston Creates, has not been as effective as its supporters hoped (mainly because of the difficulty to secure funding), the deal to save the Colonial further solidifies Walsh's commitment to wield his administration's influence and resources to enhance the arts, as he did with the Huntington.
The reopening of the Colonial also falls in line with both Emerson College's and the city's plans to bolster the downtown area surrounding it. "It's my hope that this Boylston Street corridor will become the hippest, coolest place for people to visit, to work, to study and to play," said Pelton.