Report: Folding Mass. Eye And Ear Into Partners Network Could Hike Costs $21-$61 Million A Year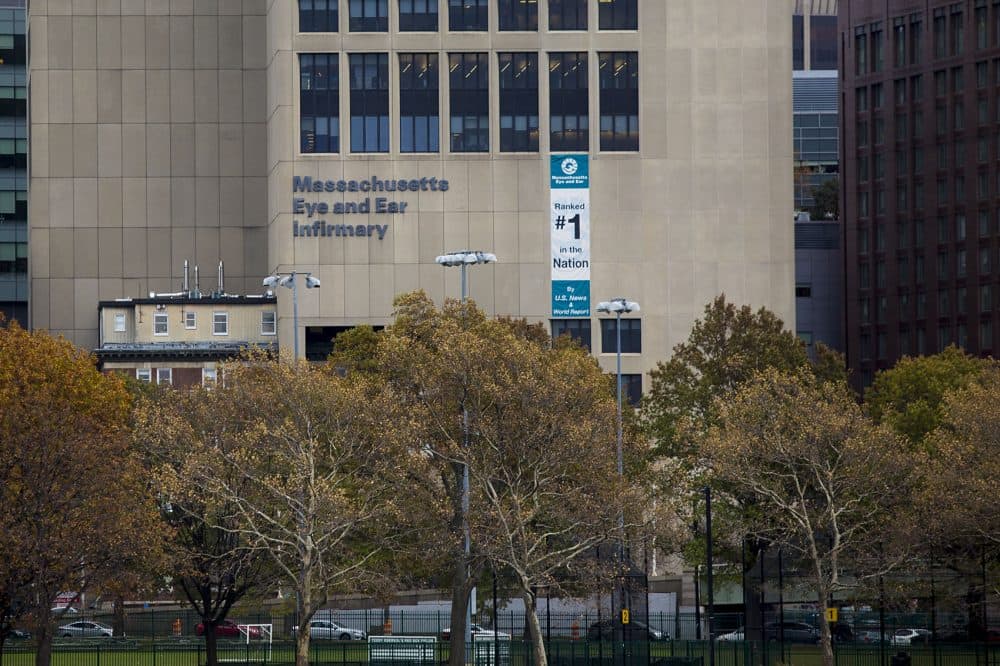 This article is more than 3 years old.
The proposed merger of Massachusetts Eye and Ear and Partners HealthCare would increases costs for consumers and businesses in the state by $20.8 to $61.2 million a year, according to a preliminary report from the Massachusetts Health Policy Commission (HPC).
The lower estimate, $20.8 million, assumes Mass. Eye and Ear rates would rise to those paid Partners' community hospitals. The higher estimate, $61.2 million, would occur if insurers bring Mass. Eye and Ear up to rates received by Partners' top teaching hospitals. Mass. Eye and Ear sits next to one of those: Massachusetts General Hospital.
The HPC says costs could rise even more if the merged entities use their increased market share to demand higher payments. The merged entities would control 45 percent of all ear, nose and throat visits and day surgery in Massachusetts and 36 percent of ophthalmology care.
In addition to costs, the HPC looked at the impact of the proposed merger on the quality of treatment and access to care and found no "evidence that a corporate merger is either necessary or sufficient to achieve quality or access improvements."
In fact, the HPC is concerned that a merger would mean fewer patients could see doctors at Mass Eye and Ear. It has been a "high value" hospital, one with good quality scores and moderate prices. But if Mass. Eye and Ear becomes one of the state's more expensive hospitals, insurers may stop including it in limited network plans and/or charge patients with tiered coverage more to go there. In addition, many Medicaid Managed Care plans don't contract with Partners hospitals.
Partners and Mass. Eye and Ear have 30 days to respond to the findings.
Partners spokesman Rich Copp said in a statement that Partners is reviewing the report and will address the HPC's concerns.
"This partnership will greatly strengthen the clinical and scientific relationships between our organizations and will help make Mass. Eye and Ear services and research accessible to a broader population of patients, further improving the quality of life for thousands of individuals and families in Massachusetts," Copp said.
Mass. Eye and Ear physicians already work closely with Mass. General and Brigham and Women's, two top Partners hospital. Administrators have said a merger would help them expand to meet the growing demands of an aging population while saving money on administrative costs.
But the HPC says it's not clear who would benefit from those savings.
"In some ideal world you'd hope that some of those administrative savings would be passed along to consumers in the form of low prices but there's no indication of that," HPC Chairman Stuart Altman said.
The HPC can't stop a merger. Its final report will go to the Massachusetts attorney general, whose office could sue to block the merger, and the state's Public Health Commission, which could limit cost increases, as it did with a Boston Children's Hospital expansion.
There is precedent for blocking the expansion of Partners, already the state's largest hospital network.
In early 2014, a judge rejected Partners' attempt to merge with South Shore Hospital. An HPC report found that deal would have increased spending by $39 million to $49 million a year, in the range of the Mass. Eye and Ear deal.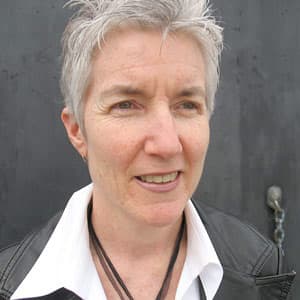 Martha Bebinger Reporter
Martha Bebinger covers health care and other general assignments for WBUR.