A New Boston Collective Wants To Combat Institutional Racism In Theater
Play
This article is more than 5 years old.
On a recent afternoon, I sit in on the last rehearsal for the Front Porch Arts Collective's reading of "Black Odyssey," by playwright Marcus Gardley. The actors — all people of color — rehearse with scripts in hand, just like they'll be doing for the reading, in a few hours at the Central Square Theater in Cambridge.
Front Porch, a new theater company still in its infancy, intends to combat theater's institutional racism by creating work by and for actors, theater workers and audiences of color. It will have its first season of productions in 2018. Until then, it's performing readings like this one to build an audience.
"We're growing, I think, a really good cadre of actors, designers, directors, dramaturgs, artists so that when we are ready — when we launch that first season — we've got the right people," says Dawn Simmons, one of the founders of Front Porch.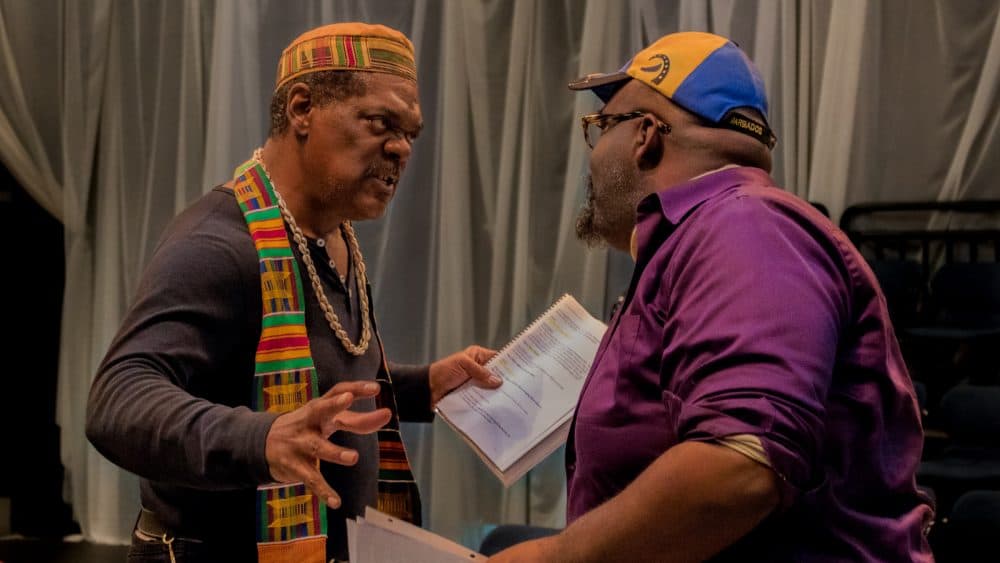 Simmons' day job is director of performing arts for Boston Center for the Arts. She's also been a playwright and director for more than a decade. After directing a play with actors of color last year, she and a group of friends had an ambitious idea.
"We were, as many things in theater happen, sitting around a bar talking and we had our Manhattans in hand and I was like, 'Wouldn't it be great if there was a company that did this year round,' " says co-founder Maurice Parent, an adjunct theater professor at Boston University and a well-known Boston actor. Not long after, they came up with the name — an homage to the welcoming tradition of socializing on a front porch in Black neighborhoods.
That welcoming spirit, Simmons and Parent hope, will help diversify Boston theater audiences. A 2014 survey by ArtsBoston showed that Boston area arts audiences are 89 percent white, not at all reflective of the area's demographics, though the survey looked mostly at large cultural institutions that have predominately white leadership. Smaller, community-centered organizations often have more diverse audiences.
Simmons believes consistent programming can foster inclusiveness. "By creating a home where you know that on a regular basis, on a sustained regular basis, there are stories of your people and you can go there and see that — I think that cultivates a taste," she says.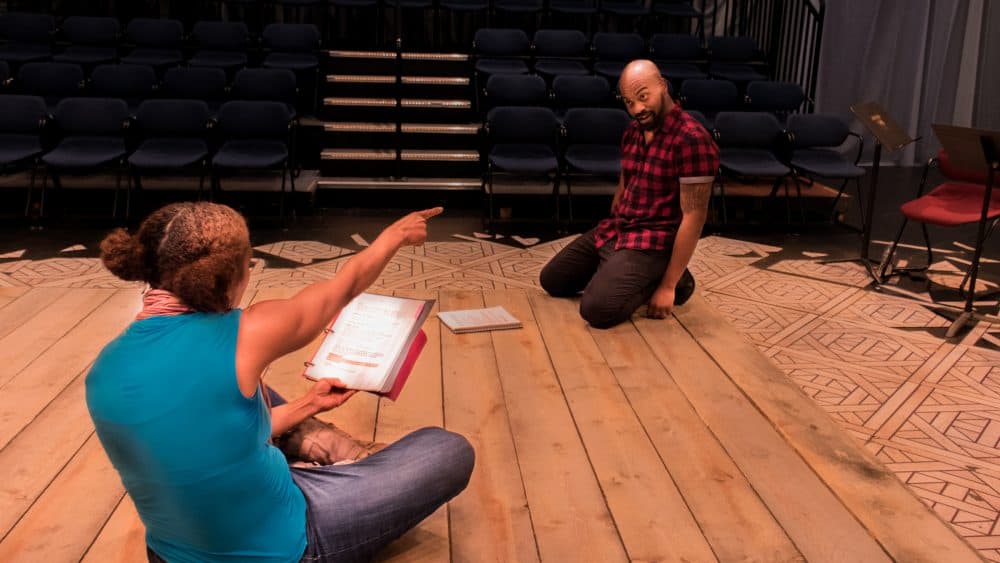 Also core to Front Porch's mission is increasing the available work for actors of color in Boston. A study this year by the Actors' Equity Association, the country's actors' union, found that actors and stage managers of color have far fewer work opportunities and draw lower salaries than their white counterparts. In fact, women of color earn up to 16 percent less than white actors. Parent says he's seen many Black actors leave Boston and he wants Front Porch to foster growth in the theater ecosystem. More visibility for actors of color through Front Porch will translate to more roles at other major theater companies in the area, he hopes.
More work produced by creatives of color also allows for more nuanced productions. "It doesn't have to be the slave narrative. It doesn't have to be like the house narrative. We can show you so many different layers of our history, of who we are and what makes this beautiful, of what makes us present and relevant right now," says Simmons. "We are not all defined solely by the struggle," adds Parent.
Though "Black Odyssey" is a play celebrating Black heritage, Front Porch will also take works not traditionally cast by actors of color and recast them with Black and brown bodies. "Let's see what that illuminates," says Simmons.
As the night sets, I stay for the reading. The audience is diverse and the house is full. They're enthralled, especially by actor Johnny Lee Davenport's portrayal of a character meant to embody Black consciousness. The reading ends with an extended standing ovation. I witness people of all colors experiencing a shared humanity through Black and brown bodies.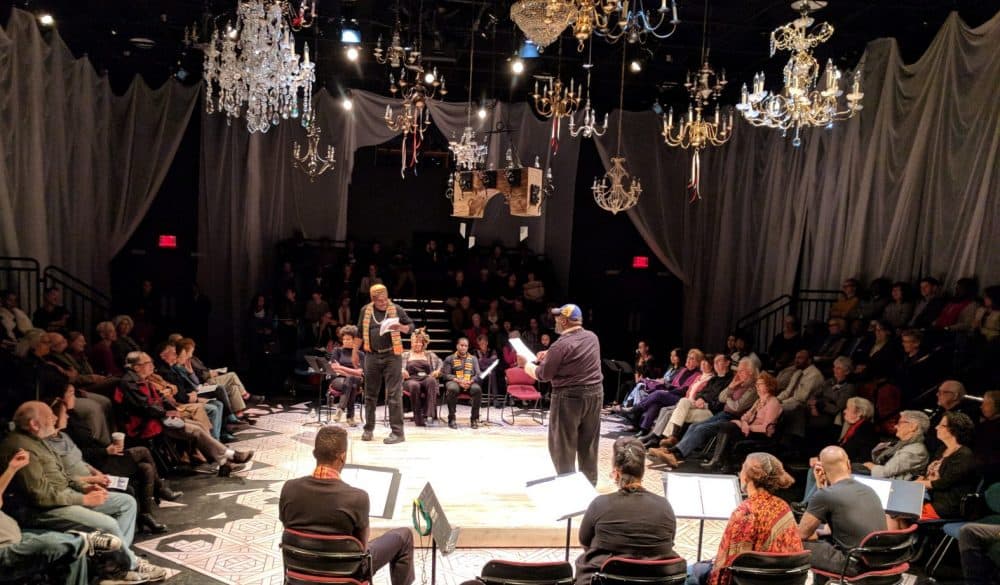 This segment aired on November 14, 2017.