FBI Report: Mass. Had Highest Rate Of Reported Hate Crimes In 2016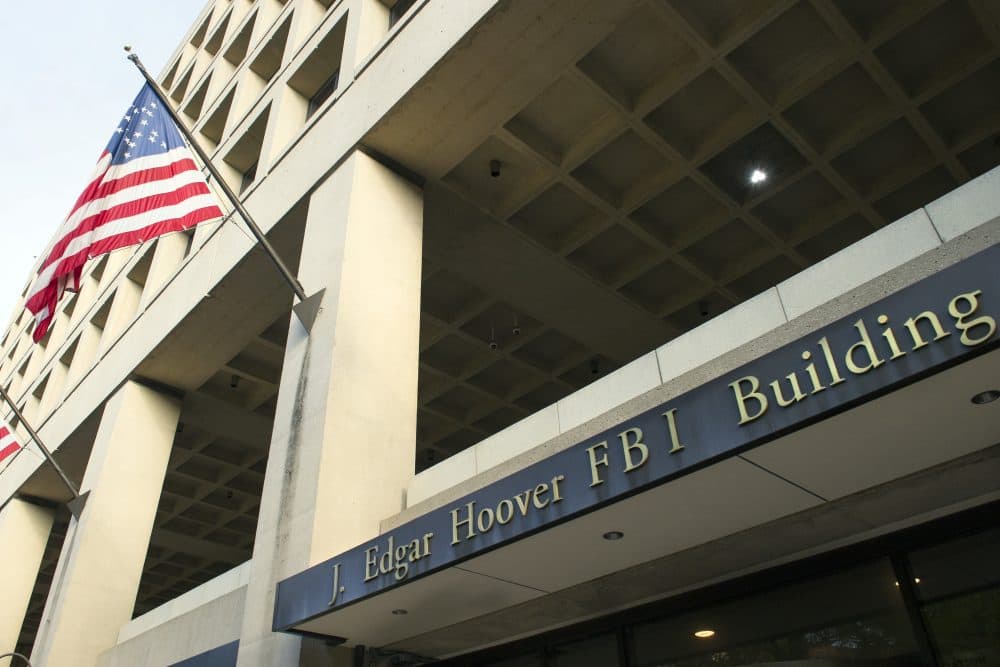 This article is more than 5 years old.
Massachusetts had the highest rate of reported hate crimes in the country last year, according to a new FBI report released Monday.
There were 5.9 hate crime incidents for every 100,000 people in the state in 2016, according to data from agencies who voluntarily reported offenses to the FBI. Reporting agencies included 70 communities, a dozen colleges and the MBTA.
Slightly more than half of Massachusetts' 391 "bias-motivated incidents" last year were categorized as hate crimes based on race, ethnicity or ancestry. About a quarter were religion-based; the report did not specify which religious groups were impacted. Seventy-six incidents statewide were based on sexual orientation.
In Boston, agencies reported 129 incidents total, with 75 of those incidents related to victims' race, ethnicity or ancestry, and 16 related to religion. Those agencies also tallied 28 offenses involving victims targeted for their sexual orientation.
While Massachusetts had the highest rate of reported offenses of any state, Washington, D.C., had almost 17 incidents per 100,000 people covered by reporting agencies.
Not all states had as many agencies contribute information to the FBI as Massachusetts did. In Alabama and Mississippi, for instance, just four agencies in each state submitted hate crime data to the FBI.
Nationally, the number of hate crimes across the U.S. has risen, according to the same data. As NPR reports:
The number of hate crimes reported last year rose by 4.6 percent compared to the previous year, according to data released Monday by the FBI.

The total tally of hate crimes in 2016 was 6,121, compared to 5,850 in 2015. More than half of those incidents were motivated by the victim's race.

The FBI statistics are based on voluntary reporting by nearly 16,000 local law-enforcement agencies. Civil-rights groups, however, say the figures are deeply flawed because of what they say is systemic under-reporting.
Of the 15,254 law enforcement agencies that participated in the program, the FBI says 1,776 reported data. The FBI outlines its methodology here.
The report was released a week after Massachusetts Gov. Charlie Baker re-established a state task force on hate crimes.